There's no way around it. We all use some kind of scoring system for qualifying our pleasures. Whether it's a new romantic prospect, a restaurant, or a wine, the idea that the essence of a whole can be summed up in stars or points has been wound into our appreciation of pleasure. Scoring things is in our nature. But it can be a good or bad thing.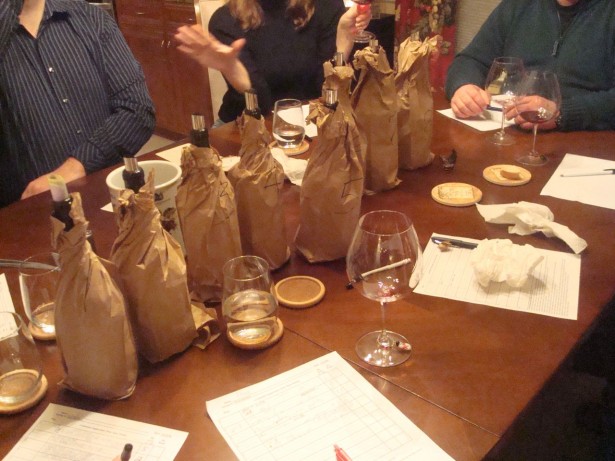 Wine is one of the most objectified gastronomic indulgences to succumb to the scoring system. Wine critics, journalists, and judges happily rate the color, aromas, flavors, and overall quality of a wine after a single tasting. Not only does it give the wine a "pre-screened" value, it gives the taster a bit of clout as well. The more wine a critic tastes, and writes about, the more they are trusted.
We are used to seeing wine scores on the shelf talkers in retail shops and supermarkets, and they are usually very complimentary. They are there to help you decide to buy the wine after all. If you are convinced by what you read, you take the wine home and hopefully you like what you spent your hard earned money on.
What if you don't like the wine? What if the one critic that "everyone" trusts doesn't give the same scores that you would give? Some of us might think that our palate is the problem, that somehow we don't understand the wine. We could be swayed to continue following the herd, or we could learn to trust our own palate – the wines we like and the reasons we like them.
One way to navigate this scenario is to look for wines that are judged by panels or competitions rather than individual critics. Panels and competitions frequently have multiple judges tasting a single wine. While one judge might love a particular style of wine, the others might find it less enjoyable. In the end, the jury of peers scores the wine.
If you are interested in doing a little research, you might also consider comparing the wines that you like to those critics or publications that also enjoyed the same wine. In this way, you are inverting the criticism paradigm and following your own palate to happiness.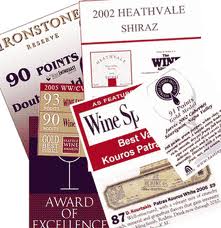 Though retailers frequently tout scores from magazines and journals as a part of a greater strategy to sell wine, these scores may often be earned through advertising dollars, junkets for the critic to the winery, private gifts, etc. The scores may, in fact, speak to the quality of the wine, but not your enjoyment of it.
Keeping all of this in mind, be confident in the fact that everyone's palate is different. You may not agree with every wine critic, but when you find someone who relate to, whose palate you can trust, stick with them. Read their articles, buy their books, and you might just discover what it is about the wines that you love.
For some of us, it's a grape variety. For others, it's a region. Still others might prefer oak, or tannins, sweet or sparkling wines. The only sure way to prove your love of any wine is to follow the path that all critics take, tasting different wines frequently, until you fall in love.
Please feel free to leave your comments below.