Besides growing spring flowers, April showers are also a good time to get indoors and shop for your new spring wardrobe! Spring brings a feeling of fresh and new to our lives and to our wardrobe, minus the grey and black. Say farewell to darkness and enjoy these three easy to wear spring trends that will keep you stylish and fresh:
Gingham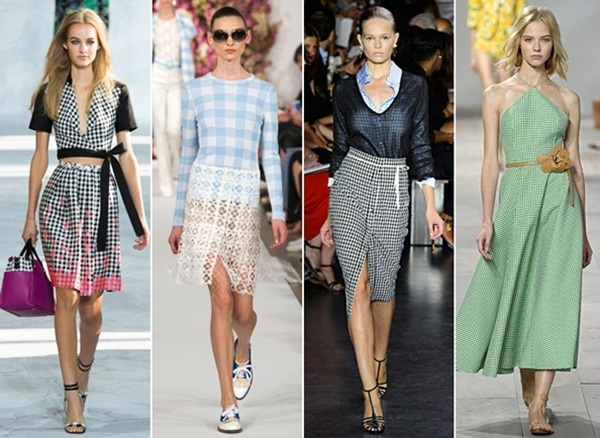 This season gingham is brought to life in the most sophisticated way. Enjoy wearing this trend in suits, pants, jackets and dresses. Diane Von Furstenberg showed her classic wrap dress with a sophisticated twist of black and white gingham.
Return to the 70's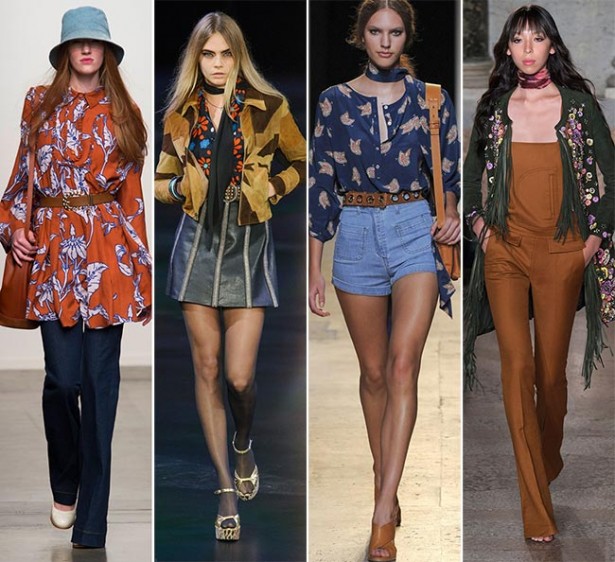 Look for psychedelic prints and patterns, very short dresses and don't forget your bellbottoms. Some of us might not be so liberated to pull a head to toe look in the 70's so ease your way into this trend by selecting your 70's style item with a more current item.
Floral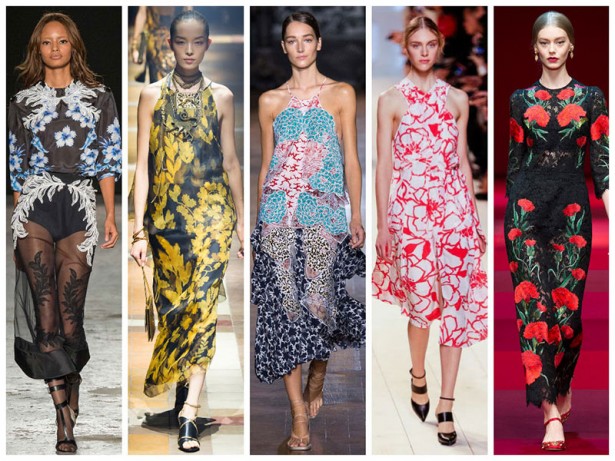 This is no surprise as floral appears every spring. It's a wonderful way to bring some romance into your life, so if you're tired of waiting for your boyfriend to buy you flowers buy them yourself in the sweetest tops, pant or dress.
Softer side of Colour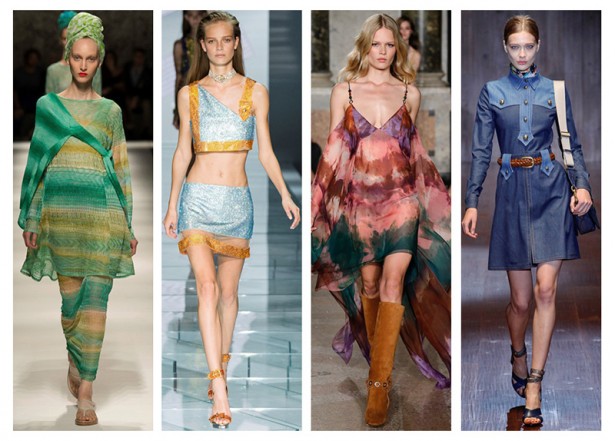 What are spring fashion colours whispering to us for 2015? They say ethereal, soft and simple. With the swinging 70's making a comeback you will see a range of earth tones in beige, brown and orange to highlight the era. Blues are also big (and my favorite colour) and the warmer tones are subtle. Think pastels with a twist of cool. The softer and cooler shades certainly make this a romantic palette for the season.