By: Benjamin Mann
"So? Did you give him your full name so he can find you on Facebook and send you a message?"
Sounds a bit weird, right? How about this…
"Dude, she totally digs you. You gonna ask for her Skype username or her Gmail address?"
Still sounds odd, doesn't it. Not quite as natural as, "Did you get their phone number?"
There seems to be a romantic weight to that question -some indescribable proof of consummation. Where once there were two strangers uncertain of any joint future, there now stands a connected pair, silently confirming one another's instincts, holding each their very own 10-digit key to courtship.
Well, we need to get over that. Fast. Now that the full suite of contemporary communications is funnelled all to our phones, any glorified distinction of the 136-year-old "phone number" is all in our heads.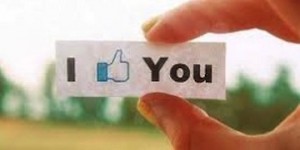 About 60% of people in North America have smartphones. That means that most people we encounter are capable of, and probably are, emailing, Tweeting, Facebook messaging, Instagram messaging, Facetiming or Skyping their contacts from those tiny computers they carry with them literally everywhere.
So, in the context of romance, what's so special about a having a phone number? Access to text messaging? WhatsApp? Phone calls?
Sure, those are three great alternatives. But all three have one thing in common: I don't need any of them to pursue a relationship. If you don't believe me, talk to anyone who has ever landed a first date through Facebook (me), met their girlfriend on Tinder (me), sparked and sustained a long-distance relationship on Skype (me) or worst case, caught a cheating spouse by uncovering a trail of salacious instant messages or emails (me).
Why do I make this point? Because acknowledging this reality provides two very important perspectives.
First, if you are in a relationship and you are trying to spot treachery by evaluating how your partner connects with members of the opposite sex, you're barking up the wrong tree. Contact points are all made equal in the eyes of an adulterer. If trust is eating away at your relationship, you need to start making changes or start digging deeper than a few digits.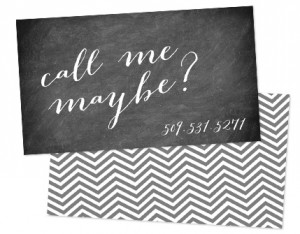 Second, if you are single and hoping to open new romantic doors when you go to bars or events, the pressure is officially off. Thanks to technology, very little rides on that cocktail napkin on which someone nervously smudges their first name and a few European 7s. An exchange of business cards, full names or even website URLs is enough to set the stage for courtship. Hell, I don't know the numbers but I would imagine that more than a few couples have made their first love "connection" after securing an ostensibly professional one on LinkedIn.
So while there may be a warm, heroic nostalgia to asking for a number, or an innate adventurous thril to giving one away, these days The Digits are just a fraction of the available roads to romance. When it comes to a phone number, I think we'd all be best to call it like it is.
Looking for more modern dating advice?

Benjamin Mann is a dating expert and humorist from Toronto. He is the author of the blogs, This Is Your Brain on Dating and Love Gone Cray. He is "the ex" dating columnist for The Toronto Standard, has been featured on Huffington Post Live and can be found in numerous publications including Notable.ca, Offline Magazine, Gasm.org and launching this June, Oregon-based Level Magazine. Ben is hoping to change the way everyone thinks about relationships…especially you.