For most people they are in the midst of planning their summer vacation or already have one booked. With endless food buffets, poolside cocktails and late night snacking sticking to a healthy routine can be a bit of a challenge while on vacation. Selecting a resort that caters to the health conscious individual is an excellent idea and a great way to avoid calorie packed temptations that may be lurking at other resorts that do not cater to health oriented individuals. Executive Chef Nigel Clarke at SuperClubs Breezes Bahamas aims at offering a substantial amount of healthy options when it comes to creating menus for all the restaurants at the hotel. Continue reading to learn more about the healthy dining offerings at Breezes Bahamas.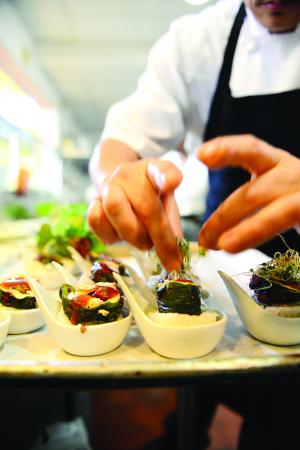 Nadia Murdock (NM): What are some of your favorite spices to use and why?
Nigel Clarke (NC): Some of my favorite spices are: cinnamon, cumin, cloves, Garlic, cilantro, turmeric, basil, Oregano, cayenne and coconut. I like bold earthy flavors and I feel that Asian spices on a whole better accentuate such flavors.
NM: Your background is in Asian and Middle Eastern foods, how have you incorporated these influences into your menus at Breezes Bahamas?
NC: We have a Japanese/Asian restaurant (Munasan) plus I incorporate a lot of dishes from that cuisine in my lunch and dinner buffet menus.
NM: What would you say is the most requested/popularized dish in the main dining hall?
NC: I would say the popular dishes include pastas i.e chicken and shrimp Alfredo, grilled fish, chicken Parmesan, roast turkey and tacos. However the most requested is grilled fish. People like the idea of eating freshly cooked foods from the action stations. The fish is usually cooked on the grill at the buffet and then transferred to the serving pan. To the guests it appears to be the freshest thing on the line making it so popular.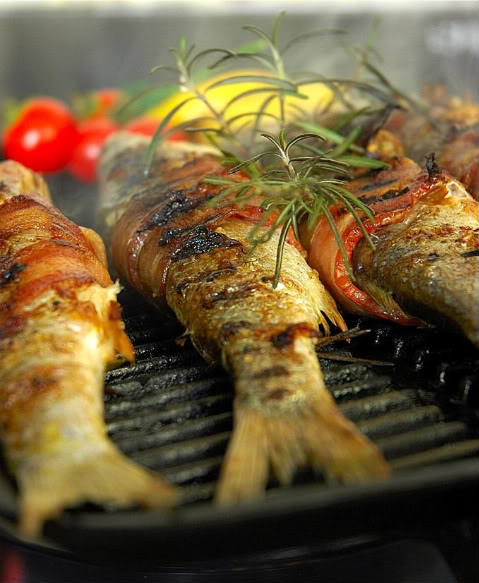 NM: You appear to lead a fit and healthy lifestyle, what is a typical dinner you might prepare for yourself when you have time?
NC: A typical dinner is a grilled fish or chicken. Steamed vegetables or salad with a gastrique or salsa. I stay away from all red meat with the exception of lamb.
NM: Are you working on any exciting new additions to the menus that you are able to share?
NC: I have just started a new buffet lunch menu, which is well received.
Presently I am working on the dinner buffet menu, which will be rolled out some point in May. Some of the lunch favorites are: Cajun fish, Tandoori fish and Thai lamb curry as well as varied sandwiches. Dinner menu has Baked Mahi w/ Black olive tapenade, Lentil Casserole, Alo Gabi (curry potato cauliflower) Chicken Molee, Seafood Cous-Cous, Teriyaki chicken, Lobster noodles, brown rice with lime and cilantro.
Would your doctor prescribe a vacation to you? Read More