I've been to a number of amazing destinations where the popular tourist attractions are actually some of the least interesting things to see. They're either letdowns themselves or annoying due to heavy crowds. More often than not, as a lot of world travellers will agree, it's the "off-the-beaten-trail" places and little cultural surprises that lend a destination its real charm.
I won't say that this isn't true of London, because it's entirely possible that the best time you have visiting the city is in a small pub mingling with locals or strolling through an outdoor shopping market. That is to say, the city is overflowing with charming little touches, and any one may appeal to any individual traveller. However, London is also one city where the popular tourist attractions truly are magnificent to see and experience in person.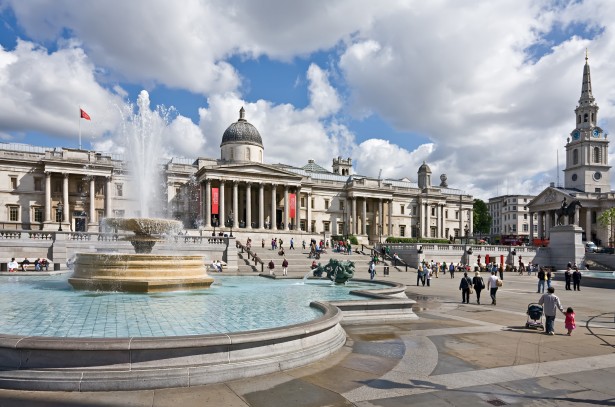 For me, it all started with Trafalgar Square. Somehow or other I ended up here pretty much right off the bat in my trip to London, and I have to say it's difficult to think of an area in any other major city that fosters a better sense of history. London.gov has a nice summary of the history of the square itself, but the modern space is something of a city square that doubles as a monument to much of London's past, particularly with regard to naval leaders and battles. I suppose it's a little bit like Washington, D.C. compacted into a small space that's vibrant with constant activity and regular events.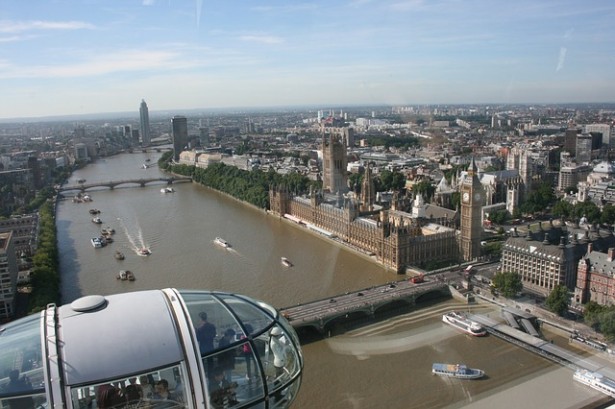 Another particularly "touristy" attraction that pleasantly surprised me was the London Eye, which you may know better as the giant ferris wheel that adorns the city's skyline. Truth be told, before visiting London I always viewed the Eye as a nice visual touch, but ultimately something to be seen, rather than actually used. However, in planning my trip, I came across a BritishAirways.com guide to what's hot in London that specifically pointed to the London Eye as a main attraction. The page made a point of suggesting that travellers "get the lay of the land" by riding the London Eye, and against my better judgment I took trip around and to the top. And once you get over the cheesiness of riding a ferris wheel, it's really a pretty stunning experience. Just as the Eiffel Tower provides an unrivaled view of Paris, the London Eye offers a unique, sprawling look over a truly beautiful city.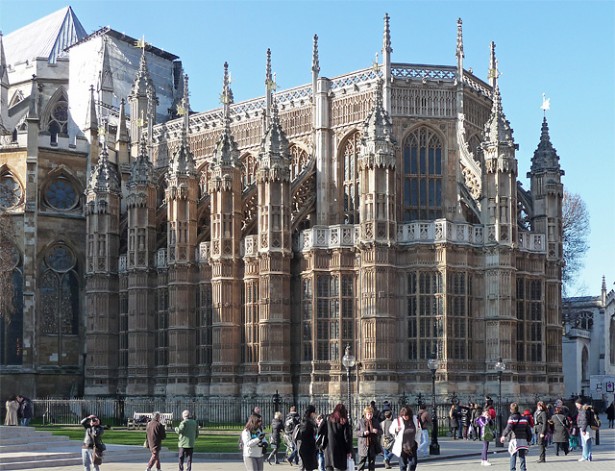 The only other attraction I'll point to that visitors should experience, rather than simply see, is the famous Westminster Abbey. On the outside, this building, which is situated rather casually in the midst of the city, is a very impressive cathedral. But inside, it's a humbling and beautiful structure that's positively overflowing with history. A page listing the "Abbey treasures" at the Westminster Abbey website gives you some idea of the extraordinary artifacts, tombs, and monuments you'll come across touring the area. Giants of history ranging from King Henry III to Charles Dickens and John Keats are buried at the Abbey, and the various chapels, statues, stained glass windows, etc. that line every corner and alcove of the building are simply mind-blowing.
Beyond these attractions, I recommend that you take the time to see additional famous locations. Big Ben and the Palace of Westminster make for a striking visual; the Tower Bridge may be the coolest big city river bridge I can think of; Buckingham Palace and the Globe Theatre are both worth a look; and though I confess most museums are the same to me once I'm inside, the British Museum is gigantic enough to carry some genuine intrigue.
When I'm ordinarily writing about a particular destination or providing travel advice, I'd attempt to convey some aspect of the culture or recommend a few hidden nooks or lesser-known attractions. But having spent some time in London now, it only feels right to say the popular tourist attractions truly are some of the highlights of the city.
By: Jodie Rice