Hello again, Bachelor Nation! Welcome to Week 6 on The Bachelorette. We start off this week with Ian completely questioning Kaitlyn's character and intentions. When he sits down with her to talk about it, he does not hold back. After listening to him rant about how shallow of a person she is and how deep he thinks he is, she says her "blood is boiling" and that she's "super offended" by him. They come to the mutual conclusion that they both hate each other at that moment, and Ian says he'll be leaving. Needless to say, Kaitlyn does not stand in his way. In the limousine on his way back, he references being a Princeton graduate, being the next Bachelor, and how he "needs to have some sex". Super deep, Ian.
Nick takes advantage of the opportunity to go comfort Kaitlyn after she was emotionally burned by Ian. Nick sat real close to her and refocused her attention on their relationship which made her "feel way better".
The rose ceremony is underway and we say goodbye to Justin and Joshua. Justin, I didn't care for, but I did feel bad for Josh. He kind of dug himself his own grave by not letting the Nick situation go, but he did have good intentions and he's just an awkward country boy who didn't know how to word his thoughts.
Kaitlyn and her men are headed off to Dublin, Ireland as their next adventure. She takes Nick on the first one on one date as soon as they arrive, which Shawn is not happy about. They take a walk through a park and explore the cobblestone streets of Dublin. They stop in at a bar to grab some beers, and they cannot keep their hands off of each other. In a side interview, Kaitlyn says, "I'm just so happy he's here. The only concern I would have with Nick is that our chemistry is too passionate. Is that a thing?" I can definitely see why she's so into Nick. He's charming and very affectionate, and I think a lot of women watching the show are probably warming up to the idea of Nick themselves.
They go have a romantic dinner in the Christ Church Cathedral. They continue touching and kissing a lot, and Kaitlyn reveals that she's falling for him. "Nick just makes me feel like a woman. A desired woman." She gives him the rose and tells him that she "doesn't want it to end", inviting him back to her hotel room. "I forget there's cameras, I forget there's people involved in this. It's just him and me." They obviously go back to her suite, make out a bunch more, and end up leaving the cameras behind as they continue the night behind closed doors. Although, they do not leave the mics behind, and we can hear Nick say "I want to know every part of you."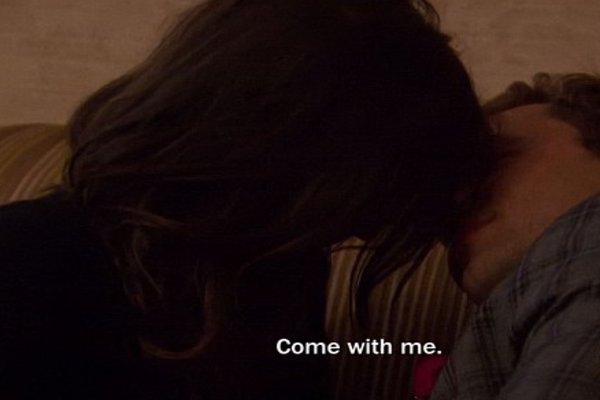 The morning after, Kaitlyn said she felt like they deserved that time together, but the guilt was definitely starting to set in. "I'm trying to think if Britt and Chris did have sex, what I would have done", referring back to last season. Nick returns to the hotel and talks to some of the guys about their date but leaves certain late night details out.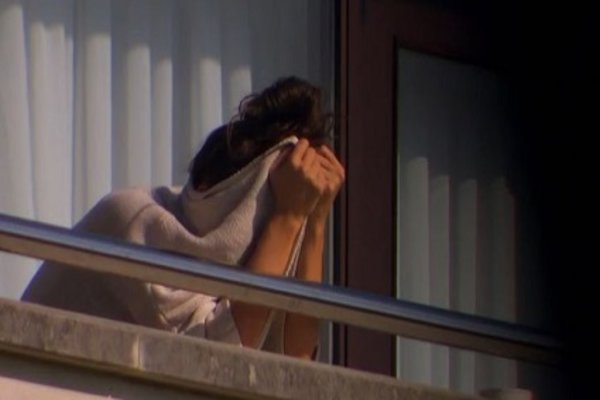 She takes Tanner, Ben Z, Shawn, Chris, Jared, and Ben H on a group date. They get dressed in all black suits and enter a room with Kaitlyn laying "dead" in a casket. They are having a mock Irish wake, where they are to write and recite poems to celebrate Kaitlyn's life. This is one of the weirder dates I've seen on the show, but it did result with some pretty comedic poems. Tanner's was my favourite, with lines like "How I'm still here, nobody knows. Hell, I'm even surprised I got a rose. But I like you and want time tonight. So put it in your planner, and in case you forgot, my name's Tanner." Ben Z has the other guys leave for his speech. He takes the heartfelt and serious route, because of what he's been through with his mom's passing. "When you've done something like this before, it has a realness to it."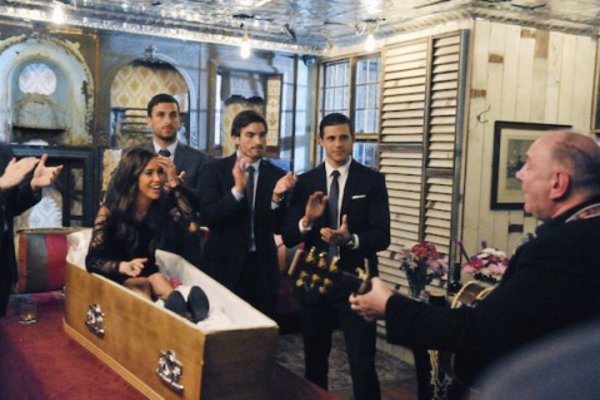 Later on in the evening, Ben Z talks to her and opens up more about his feelings. "He's a teddy bear", Kaitlyn says. She also talks to Shawn, and he shows her some family pictures of his. Kaitlyn ends up giving the group date rose to Jared. They get to go enjoy one of those classic private concerts that the producers have to throw in every season.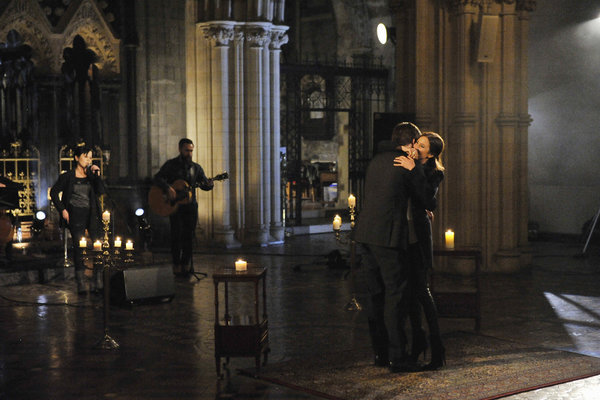 Shawn is freaking out again because, he feels like she's giving mixed messages. We overhear him talking to one of the crew members about how she told him that he's the one during one of their off-camera moments. Now that Jared got the rose, he feels like this is all driving him away again. He clearly cannot handle these emotions anymore, and he goes to Kaitlyn's hotel room later that night to talk to her. "I just hope he's not here to talk to me about what happened with Nick." The episode ends with Kaitlyn crying in a side interview about how she hopes what happened with Nick will not be enough to make Shawn leave.
What do you think Bachelor Nation? Will Shawn tell Kaitlyn that he's leaving? Will they end up spending the night together, too?

XOXO,
Your Bachelorette Guru