It's Week 7,  Bachelorette Babes! We return this week with the conclusion of how Shawn's conversation with Kaitlyn went. He basically told her that the whole process has been tough on him and that he doesn't know if he can do this any longer. Shawn being her clear #1, this was obviously upsetting to hear.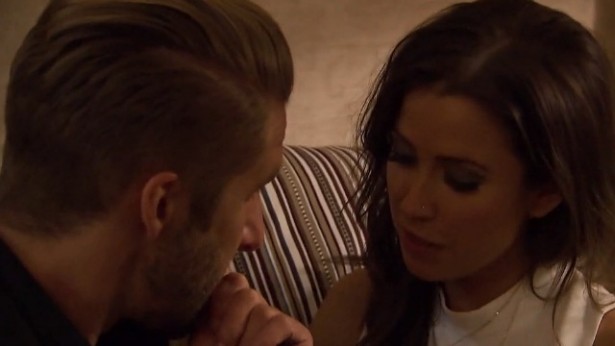 The next day Kaitlyn goes on the 2 on 1 date with Joe and JJ. Joe jumps on the bandwagon and admits to falling in love with her. JJ, on the other hand, admits to cheating on his wife 3 years ago. Joe ultimately ends up receiving the date rose, sending JJ home. Kaitlyn tells JJ it's because, she doesn't want to waste any of his time when he could be with his daughter. Although I'm pretty sure the whole cheating on my wife thing freaked her out enough.
After the date, Shawn once again is feeling anxious and visits Kaitlyn's hotel room. She still hasn't told anyone about her rendezvous with Nick, so she's extremely worried that he's there to talk about that. He ends up only talking about their relationship, and how her reassurance of him being the one is ultimately making things worse for him. Kaitlyn tells the cameras that she's relieved, and she gets to keep her dirty little secret a while longer.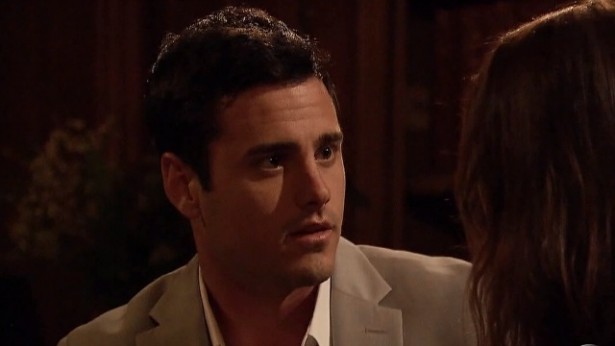 The cocktail party arrives, with the mood being extremely negative again. The guys can all sense it, and one by one they have awkward conversations with her. Ben H is curious about the off-camera time Kaitlyn had with Shawn (where she told Shawn that he was "the one"), Nick is told that her only concern is him slipping up and telling the guys about their intimate evening, and she tells Shawn that she thinks it's best that they take some steps back.  The rose ceremony takes place, and Ben Z and Tanner are sent home. Social media is blowing up with Ben Z fans not happy about her decision.
Kaitlyn takes Jared on a one on one road trip date. They travel to the Blarney Castle in Ireland, with Kaitlyn hitting a few curbs as she gets used to driving on the opposite side of the road. It's very clear that Jared is still one of Kaitlyn's top men. 
Then we're hit with a twist. Kaitlyn and Chis Harrison decide that it's best to send 3 men home this week, leaving the remaining 3 to enjoy an exotic location and fantasy suite date, and the final 2 will get to go on hometown dates. Normally, they only send home 2 men and the final 4 get to go on hometown dates. This puts a timer on all her relationships, as she quickly has to find out who she wants to take to the exotic location.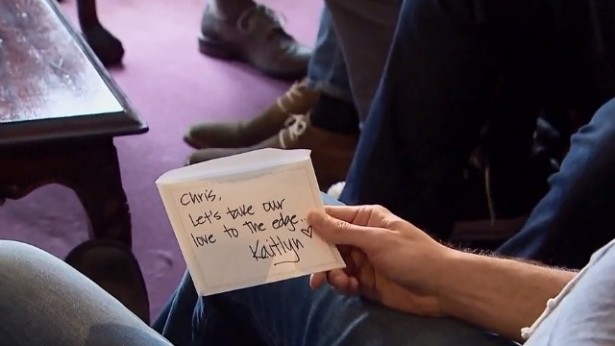 She takes Chris "Cupcake" on the next one on one date. They helicopter their way over to a grassy cliff where they enjoy a picnic. Pretty quickly into their picnic, Kaitlyn ends up breaking up with Chris which leaves them both emotional. Chris admits to the cameras later that he doesn't think she's ready to settle down forever.
The episode wraps up with Shawn ONCE AGAIN on his way to visit Kaitlyn. The editors want us to believe that he's going to tell her he's leaving, but who really know.
Until next time, Bachelor Nation!
XOXO,
Your Bachelorette Guru