By Sarah Ohm
June 10th I had the opportunity to attend the media preview at the new XXI Chophouse inside The Doctor's House after a $4-million renovation. XXI Chophouse is located in the heart of Kleinburg Ontario.
The grounds inside The Doctor's House are gorgeous with abundant of florals throughout. The Doctor's House has been used for countless weddings and special events since opening 52 years ago. A wonderful feature is the 300-person patio overlooking the entire grounds which guests can enjoy while visiting for a special event or a romantic dinner.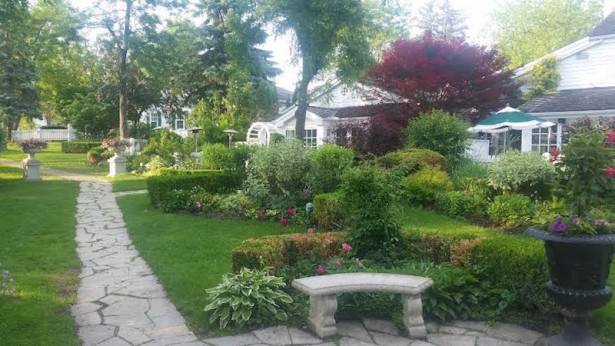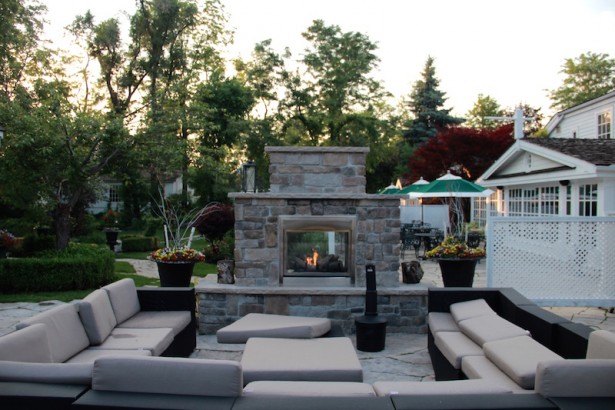 The interior of XXI Chophouse is incredibly stunning, featuring reclaimed wood and equine accents mixed with bronzed finishes and luxe marble.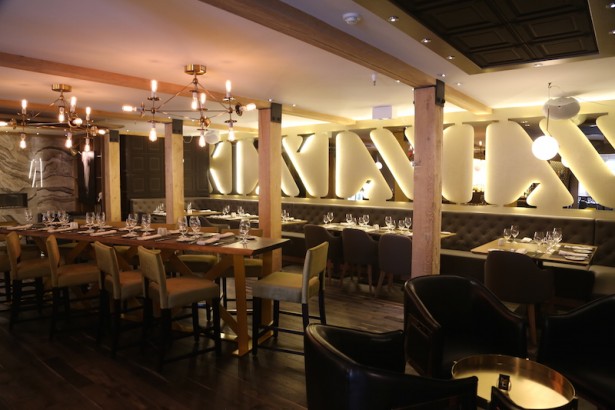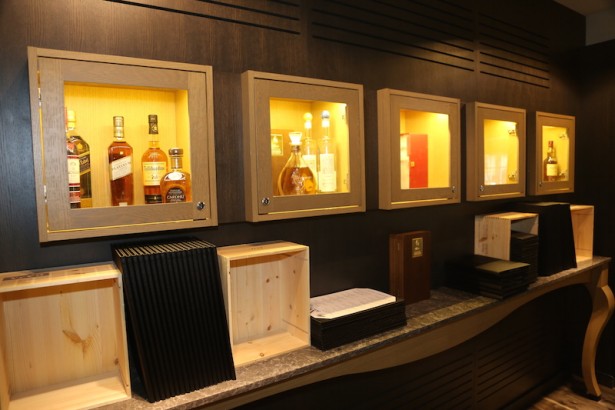 The Executive Chef at XXI Chophouse is Sam Khalil who has previous cooked in Israel, Spain and Italy before coming to The Doctor's House. XXI Chophouse ages their steaks in house using only local, organic, hormone-free Paradise Farms meat. At the media launch, we were served a delicious sampling menu.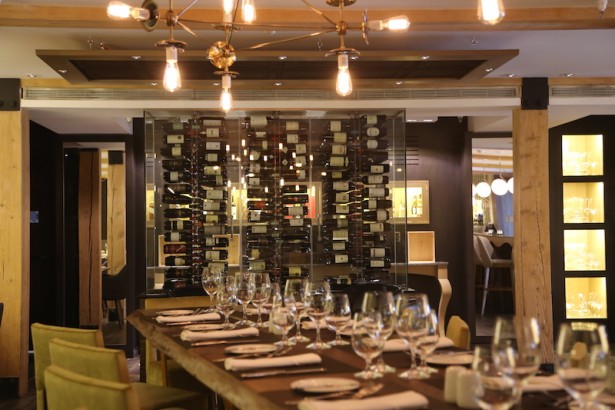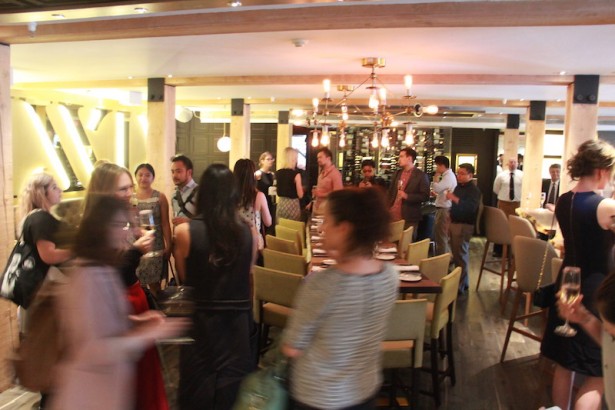 We started off with a Shell Fish Platter. It included Maine Lobster, Alaskan King Crab, Shrimp & Oysters served with Spicy Cocktail Sauce and Apple Cider Mignonette.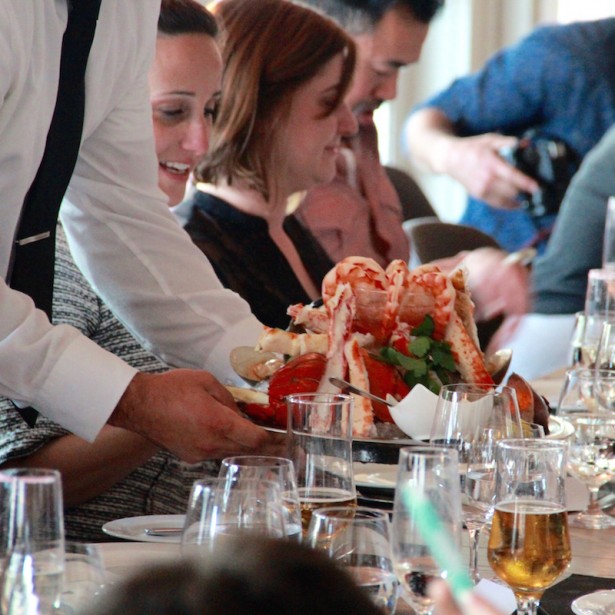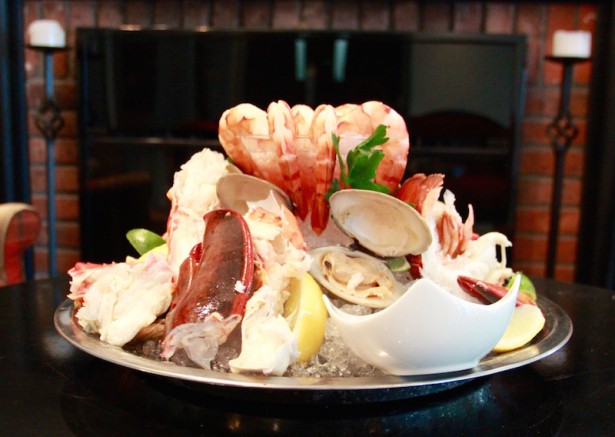 They offer 3 different sizes of the Shell Fish Platters; two, four or six people. The one above was for 6 people.
Next we were given samples of four different appetizers.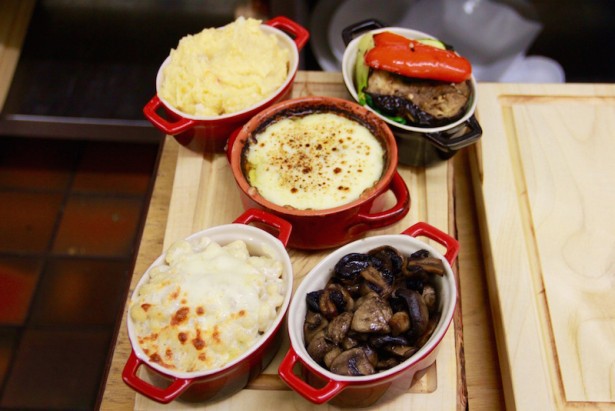 Crab Cakes – Gently breaded crab with old bay seasoning adorned with avocado dressing & celery root applesauce.
Lobster Pot Stickers – Tender Chinese wrappers stuffed with lobster and shiitake mushrooms accompanied with baby bok choy and a chili-ginger sauce for dipping.
Lobster Bisque – main lobster in seafood broth with crème fraiche and a hint of brandy.
Paradise Steak Tartare – Finely chopped seasoned beef tenderloin with quail eggs, on baby greens, Parmesan crostini with red wine vinaigrette.
Eggplant & Zucchini Crisps – Sliced thin and lightly seasoned and dusted with flour, deep-fried and served with Tzatziki sauce and Kefalograviera cheese.
The lobster bisque was simply the best I've ever tasted. The flavours were rich, decadent and beautifully aromatic. The zucchini crisps were paired with the Kefalograviera cheese and the lobster pot sticker with the dipping sauce, and was a top favourite amongst those in attendance.
Next we were served the Caprese Salad.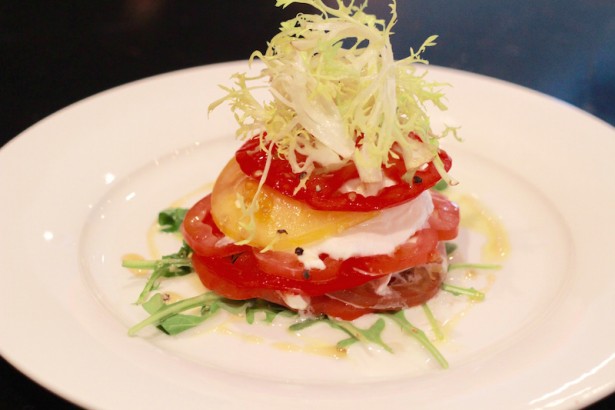 The Caprese Salad consisted of heirloom tomatoes and buffalo mozzarella garnished with frisse and dressed with virgin olive oil. I've always been a huge fan of Caprese Salad, but I've never had it served quite like this before. It was quite delicious and the mozzarella was so fresh and smooth it nicely evened out the saltiness of the tomatoes.
If this wasn't enough food already, we were then serviced our main course. We had the option to choose between a 8 oz. Filet Mignon or a 10 oz. New York Striploin. I decided on the 8 oz Filet Mignon, however we were first served 5 different side dishes to try with our steaks: mac & cheese, lobster mashed potatoes, potatoes au gratin, button mushrooms and seasonal vegetables.
My favourite side dish was the mushrooms followed closely by the lobster mashed potatoes. The lobster mashed potatoes really stood out because the potatoes and lobster were all blended smoothly and so fluffy, which made them particularly delicious.
Our steaks were served next and the platting was definitely impressive with each steak being served on our own personal cutting board. They were cooked perfectly and were melt-in-your- mouth tender.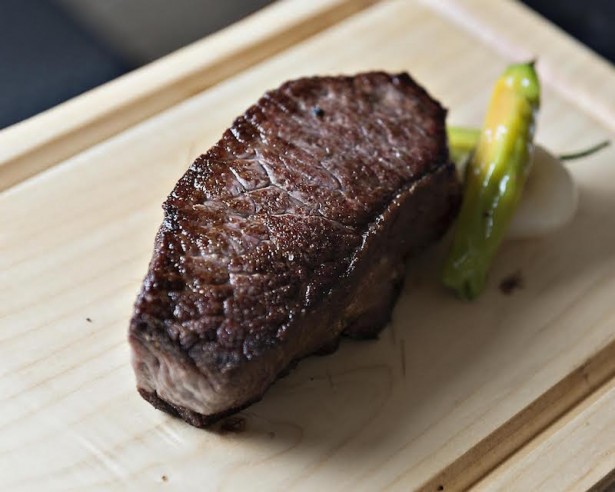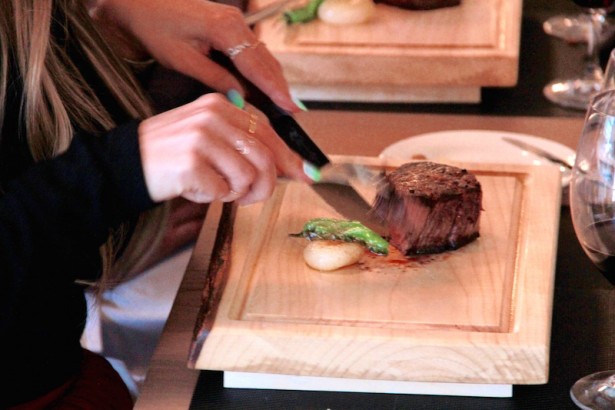 Although my dinner companions and I were full from all of the mouthwatering food, we still couldn't resist the tempting dessert of mini donuts with various dipping sauces including Nutella, Peanut Crème Anglais and Salty Caramel. The Nutella was definitely my favourite (but I'm a sucker for Nutella anywhere).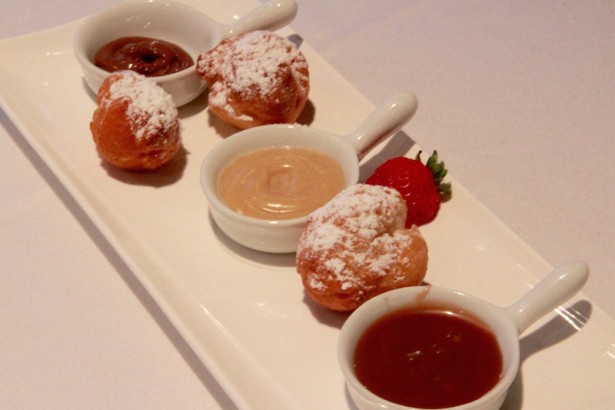 The restaurant and the food were outstanding. The venue is incredibly beautiful and would make such a the perfect venue to have a perfectly romantic date outside of the city of Toronto. The staff are all incredibly knowledgeable about the food and the wine and you can tell that everyone who works there is very proud to be there. I can definitely see myself returning to dine in this beautiful restaurant – and who knows, maybe with a special "someone" next time.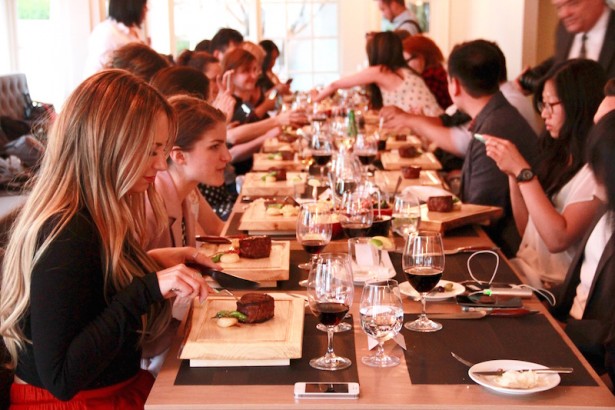 Thank you to The Doctor's House and XXI Chophouse for an incredible experience.