When you're itching for the waves the only lotion is the ocean. Summer beacons for sandy white beaches and a warm sun. Arguably there are many famous beach destinations where one can work on their summer glow this season. As summer is closing to an end there is one top destination that you can't let go out of reach just yet. Grab your carry on and enjoy a long weekend getaway on the beautiful island of Roatán, Honduras.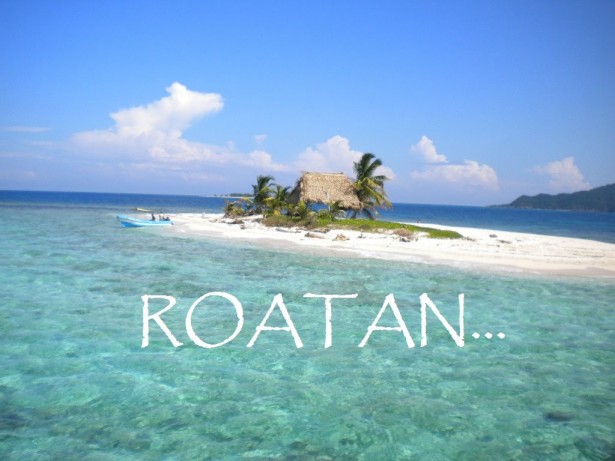 Roatán, is located between the islands of Útila and Guanaja, is the largest of Honduras' Bay Islands. Roatán is known worldwide as a top scuba diving and cruise ship destination. The reef surrounding the island attracts beautiful tropical fish and thousands of tourists each year. People here can enjoy Roatáns relaxed lifestyle, beautiful sea, mild climate, and friendly people.
Two of the more popular areas on the island of Roatán are West End and West Bay. West End caters to a younger crowd, with parties almost every night. Hostels and local eateries will be found here. West Bay is the ritzier area with all-inclusive resort and cruise ships that arrive to the island almost daily. West Bay is the location for snorkeling and scuba diving heaven.

If you have a few days to spend here there are many activities of things to do, see and eat. Here are a few recommendations you can do with 3 days on the island:
EAT
Breakfast: Cafe Escondido (West End)
Highly recommended: Tank Filler breakfast( eggs, bacon, toast, avocado, and juice/coffee). They also have some amazing smoothies (the Nutty Monkey & Chocolate banana milkshake) and cinnamon rolls. Most tourists will go there to eat every day as its prices are affordable and the food is really worth it.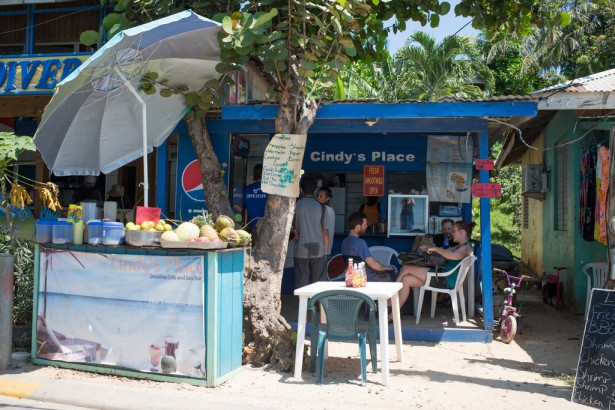 Lunch: Cindy's Place (West End)
You can get some tasty lunch after snorkeling, like black beans and maduro (plantains) for less than $6 USD.
Dinner: The Lighthouse & C-Level Pizza & Rotisserie Chicken (West End)
The Lighthouse is one of the more pricey restaurants on West End. Dishes range from $20-45 USD but it is by far one of the best restaurants on the island. Highly recommended is the Coconut Chicken or the Thai Seafood bowl.
Order a large 16 in. pizza at C-Level as you can easily share this with two people. Be weary of adding Jalapeños to your pizza, they are very spicy!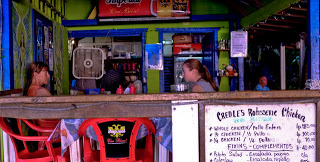 There is no real name for this Rotisserie Chicken stand other than, 'the chicken place'. It's the only Rotisserie Chicken food stand on the main road in West End. They have some amazing creole style chicken. The locals tend to order the ½ pound chicken alone with potatoes, black beans, and some fresh sweet bread.
Desert: Sweet Cakes Shop & Ice Cream at the Laundry Mat (West End)
Highly recommended: Tres Leches cake at the Sweet Cakes Shop ($4 USD).
Arguably one of the best ice creams you can have is at a laundry mat on the main road in West End. Hang out on their patio or their swings and hammocks overlooking the Caribbean while getting your laundry done.
ACTIVITIES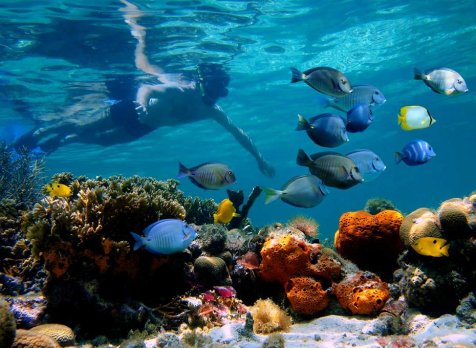 Snorkeling at West Bay
On the main road in West End, walk to the Maritime conservatory and rent some snorkeling gear for $5 USD. Then take a water taxi in front of West End Divers to West Bay for about $3 USD. Walk to the coral wall in front of the Grand Roatán hotel. Absolutely the most beautiful and affordable day you can spend snorkeling here!
RELATED: Top Ten Stay Fit Travel Tips
Swim Up Bar (West Bay)
In West Bay there is a swim-up bar in the middle of the ocean. Swim there and you get a free complimentary shot. Oh, and you have to jump off the 4-meter high deck.
Karaoke at Blue Marlin Restaurant (West End)
On Thurs., Karaoke at the Blue Marlin is the place to be! Sing and dance the night away here. It's an open area, so you get the breeze from the sea to help with the hot humid island weather.
Jack's Cigar & Bar Shop (West Bay)
If you want more of a slower night and want to beat the karaoke crowd, you can always head over to Jack's. The bartender makes some pretty delicious daiquiris. They also have a TV where you can catch you favorite sport matches from back home.