New York City is well-known for its nightlife, fast-paced lifestyle and the tremendous amount of fitness offerings.  New York Health and Racquet Club (NYHRC) is keeping their clients excited about fitness with an introduction of several new classes this fall. Since 1973, NYHRC has offered New Yorkers a second home for fitness, providing boutique services in a full-access environment, all under one roof. This family owned business has nine Manhattan locations with over 600 weekly classes taught by highly skilled personal trainers.  NYHRC offers a holistic approach to well-being, with an energy and culture that truly reflects New York City.
Some of the new inclusions are:
Boxing Ringside
Give "boxed lunch" a new meaning with this afternoon workout that will make you feel like a champ. Step into the ring to learn essential boxing skills including shadow boxing, pad work, jumping rope, strengthening and more.
cize LIVE
The popular dance class from BEACHBODY® makes its New York debut at NYHRC. Learn real dance choreography from some of today's hottest music videos with routines that have been professionally choreographed to hit songs.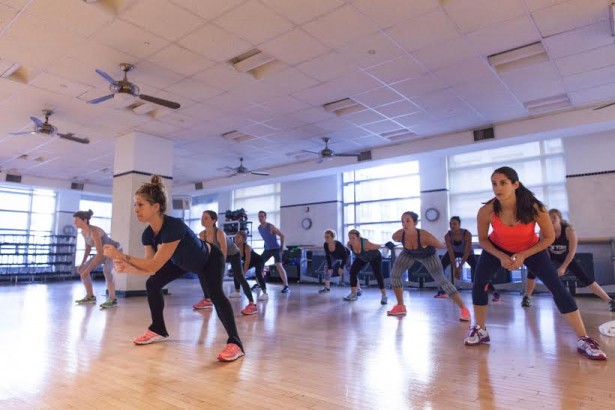 Dance HIIT
Exclusive to NYHRC, Dance HIIT is an intense dance-based rhythmic class that combines barre movement, ballet and yoga, with total body toning. Participants will focus on sculpting their legs and glutes along with lengthening and strengthening their body from head to toe.
Outdoor Run Series
Take your run from the treadmill to the terrain with a refreshing four-mile group run through Manhattan. Whether you're training for the upcoming marathons or taking advantage of the crisp, fall air, hit the road with fellow runners at NYHRC.
READ MORE: Add Exercise To Your Beauty Routine
How do these classes differ from the other workouts they have offered in the past? Cize is one of the new additions the extensive workout schedule.  In-house instructors Bryan Davis explains why the class is so popular.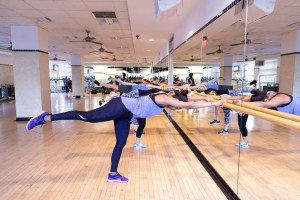 "Cize differs from other dance programs due to the challenge and accomplishment that comes at the end of a class. Other formats may use choreography that is more repetitive and/or simplistic in nature. Cize gives you an opportunity to learn an ENTIRE dance routine as if you were in the music videos you see on TV. The music never stops in a cize class. The choreography is taught and built upon while various tracks are playing in the background so you can constantly keep the beat in your head. It's a very good workout where you sweat and raise your heart rate! The students have praised the program's continuous dancing format. They never have to worry about the music stopping to learn choreography. They are sweaty and out of breath by the end of class and they love it!" says Davis.
One of the most popular reasons people fail to commit to a workout routine is the lack of time.  Dance HIIT offers a full body workout that includes strength, flexibility, cardio and equanimity. Instructor Traci Hendricks says the class is ideal for all fitness levels. Through these classes, NYHRC hopes to continue to offer their clients the top notch services they have been providing for years while keeping participants excited about health and fitness.
For additional up-to-date-information on NYHRC visit nyhrc.com/classes