Ah the joys of dating. What's better than the excitement of new love and date nights with the girl you fancy. As part of the new revolution of the 21st Century male, Eligible Magazine is proud to introduce a new monthly installation: "The Delicious Dish" –  Adventures in cooking for men.
Each month we'll offer a new recipe to help our readers improve their culinary skills, and introduce more variety to their cooking repertoire. Each dish will come with a story of how it came to be, and hopefully will prove to be useful in some of your own life experiences. Today's installment starts with Jason Wilson* (not his real name). Jason is short on time, and needs a quick and tasty recipe to impress a girl he just started dating.
My name is Jason, I'm a young professional in my early 30's, and just met this girl named Karen. She's smart, she's funny and she's super cute. We've been out a few times and I really like hanging out with her. I offered to make her dinner at my place on Saturday, and she said she'd like that. I'm got super jazzed about this, and then proceeded to lose my mind the night before at my buddy's birthday party.
I probably should have not stayed up until 4 am the Friday before our date, drinking tequila with the boys, but it was Adam's birthday, so leaving early wasn't an option. I woke up late with a wicked hangover and all I wanted to do was crawl into bed with a bottle of aspirin. Instead, I rolled over to see the time was 4 pm, which meant I only had two hours to come up with a classy meal for Karen. I've been waiting to do something special for this girl for weeks now. I haven't had time to clean my place or shop for groceries. After opening the fridge I've found a half eaten burrito and a box of baking soda. So I was in trouble. I needed to figure out what I was going to do, and fast. I decided to call my sister. Here's how the call went down:
Jason: Sis, I need your help, I have no idea what to make this girl for dinner tonight and I can't cancel the date, what do I do?
Sister: No, you can't bail on this date or you might lose interest from the girl. First things first. Do you have candles and matches?
Jason: Yes, you brought some over after the power went out last month, so yes, we have candles and matches.
Sister: Perfect. Now what have you got in the fridge? Anything at all to piecemeal together a proper dinner?
Jason: No, I've checked. Not much I can do with a half eaten burrito.
Sister: Right. Ok, what about the freezer?
Jason: Oh my god, there's frozen French fries in the freezer. I didn't even remember I had these.
Sister: Ok, perfect. Here's a little known secret: women have a crush on French Fries. If you can dress up this dish, you're going to make her night. Here's what I want you to do:
Take the fries out, and chuck the burrito.
Jason: Good idea.
Sister: Ok, so you can bake these frozen fries in the oven and then add other ingredients. Here's what you're going to do. We're going to run with the Mexican Burrito theme. Run down to your corner store and pick up these ingredients: limes, sour cream, guacamole, 2 roma tomatoes, onion, cilantro
I'm going to email you a recipe. While you're out, grab a nice bottle of Tequila and get the margarita mix at the liquor store, or wherever you're grabbing the ingredients for the recipe. If you've only got an hour I suggest you get going!
This is what my sister emailed me:
Ingredients:
1 package McCain Superfries Crinkle Cut (Or you can always use Straight Cut or 5 – Minutes Shoestring)
1/4 cup sour cream
1/2 cup guacamole
For the pico de gallo:
2 roma tomatoes, diced
1/4 cup diced onion
2 tablespoons chopped fresh cilantro leaves
1 lime, juiced
Instructions
Preheat oven to 450 degrees F. Line a baking dish with parchment paper. Bake McCain Superfries fries according to package instructions.
To make the pico de gallo, combine tomatoes, onion, cilantro and lime juice in a medium bowl; set aside.
Serve fries immediately, topped with, sour cream, guacamole and pico de gallo.
To be honest, the idea of drinking more tequila made my stomach churn, but I was not going to change course at this point, because there was no back up plan. Before jumping in the shower, I took everything I could find laying around and shoved it in the hall closet. I tidied up the kitchen, the bathroom and the living room, and then set off down the elevator to get the rest of the stuff I needed for the date.
An hour later, I managed to pull off this masterpiece, which I must say, even I'm impressed with.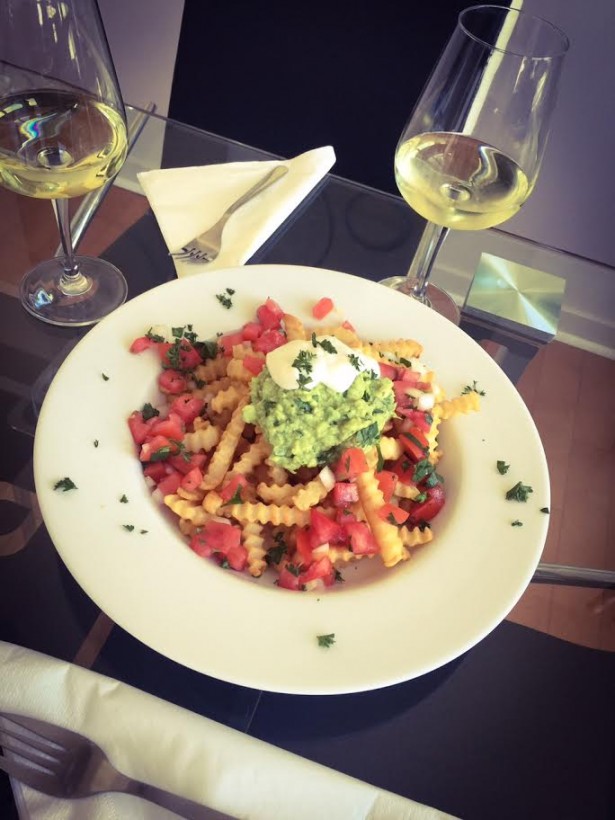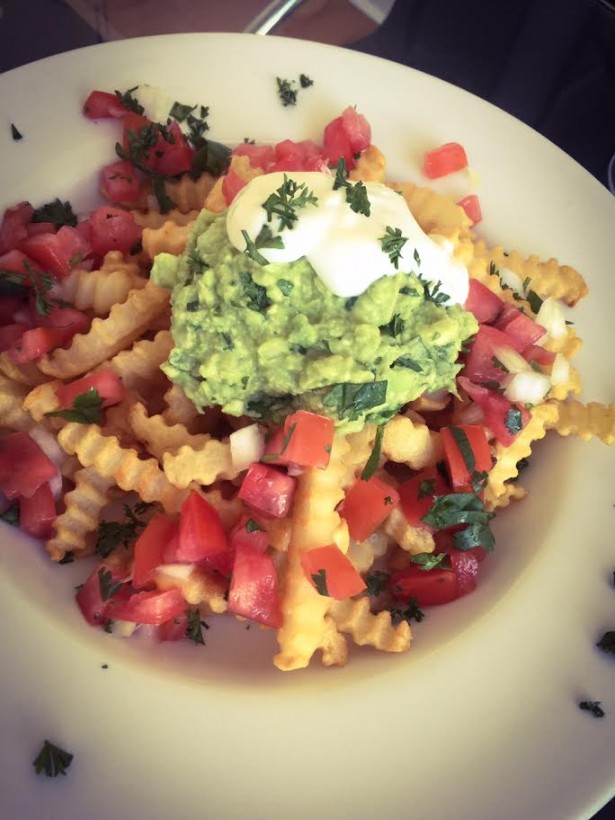 At the end of the night, when Karen was about to leave, she turned to me and said:
"This is the coolest meal anyone has ever made for me. It was healthy and fresh, I love French fries, and it was really a clever way to dress them up. How did you know how to do that? I loved the Margaritas, they were a perfect way to finish off the evening. This must have taken you so long to prepare. It was really sweet. By the way, I'm sorry but I opened your closet to hang up my jacket when you were in the bathroom. All this stuff fell out onto the floor. I just pushed it back in. Sorry if it's a bit of a mess in there."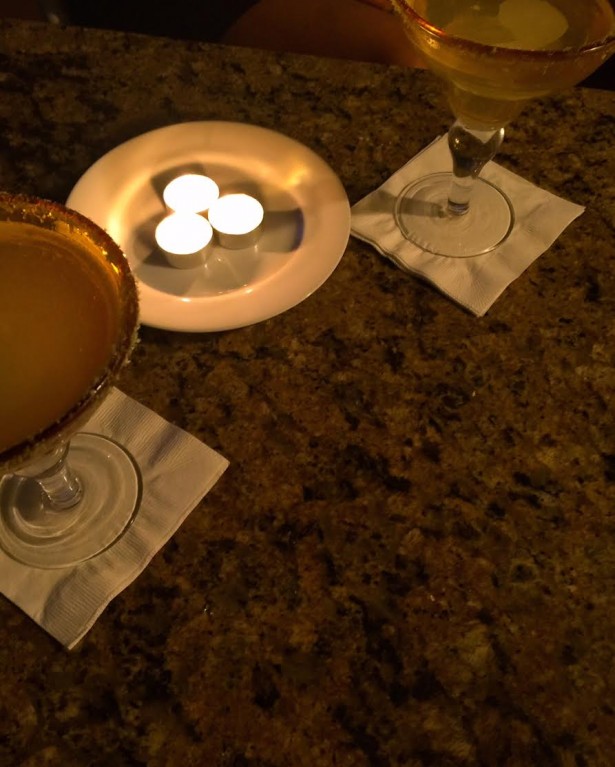 This girl is a keeper.
Check out other Modifry recipes that you can try today by clicking here.
Disclosure: This post was brought to you by McCain Foods Canada.  The opinions expressed herein are those of the author and are not indicative of the opinions or positions of McCain Foods Canada.