I don't know about you but the quote "the struggle is real" really resonates with me every morning when my alarm clock goes off at 6:30am and I look outside and it is pitch black.   My room feels cool and I just want to hide under my blankets than bare the cold outside.   Now that fall is in full swing, comfort and warmth is two key factors that become mandatory for men while still being stylish.  Layering is a perfect fashion technique in order to achieve all your cozy warm fashion needs.
With that said, there are 5 key layering  outerwear pieces for the fall season that you all should set your sights on to add to your fall wardrobe to make you look effortlessly stylish and ready to brave the cool temperatures.  Check out some of my favorite options below that can blend together an overall look that will satisfy the man who enjoys dressy but with elements of casual and a sporty influence.
1) Quilted Jacket and Vest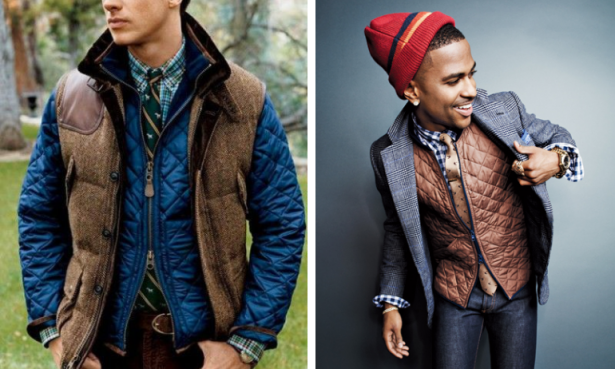 2) Denim Tailored Jacket

3) Bomber Jackets – This is a fantastic silhouette for most body types.  This silhouette is trending not only in leather but a wide variety of wool and mixed woven fabrications.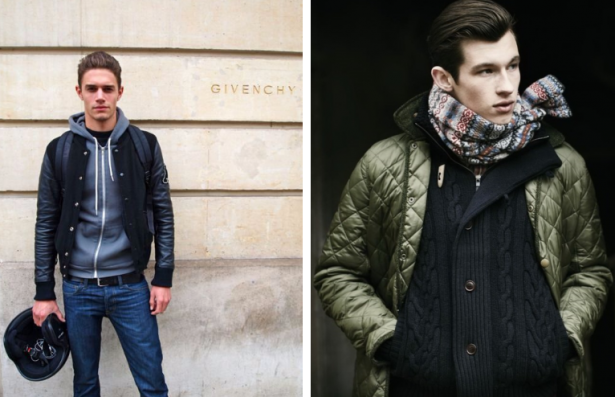 RELATED: Double Breasted Suits? Should I Own One?
4) Leather Jacket – not only is the biker style a great option but a leather option in a shearling jacket is trending in a very big way this season.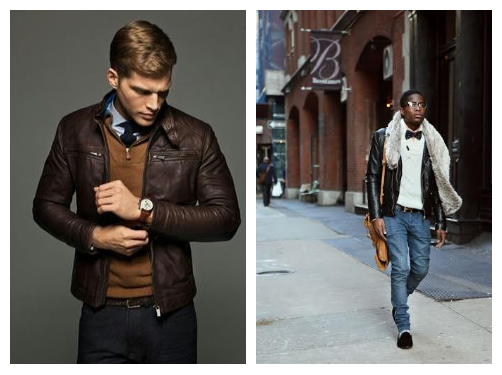 5) An Assortment of Military Inspired Jackets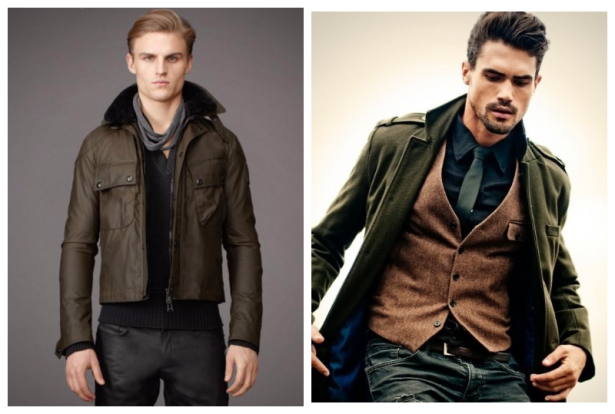 With all the above classic and popular silhouettes that have been trending over the decades, you are always safe to invest into these pieces because if they disappear from the fashion scene for a bit, they will always make their way back to the runways again.