Handsome enough to walk the runway, Siempre Tequila Plata is introducing a brand new cocktail at this years TOM* Toronto Men's Fashion Week.
One of only five hundred Maestro Tequiliers (Tequila Masters) in the world and the only one in Canada, Manny Contreras, has joined with Siempre Spirits in creating the Zona Rosa, a Cocktail4ACause.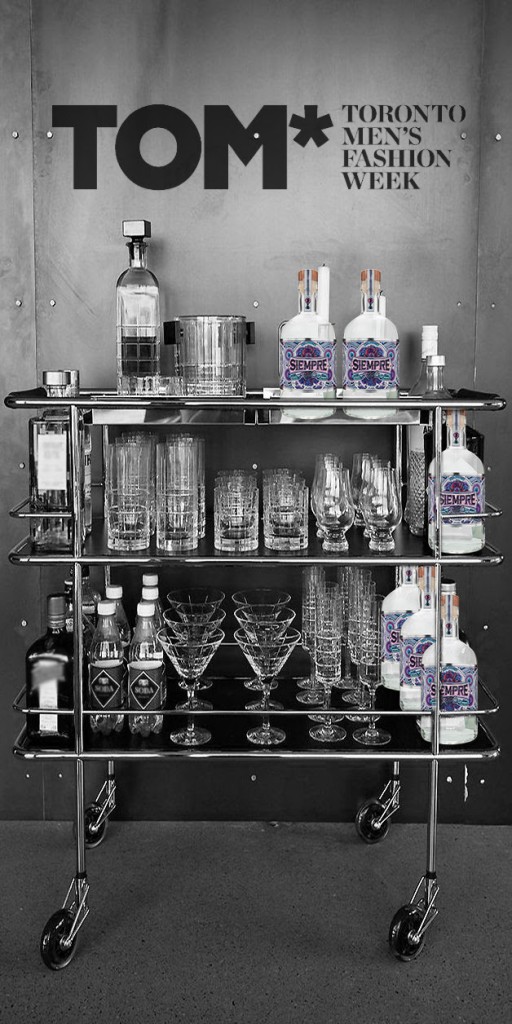 All sale proceeds of the Official TOM Cocktail will go towards the Hospital for Sick Children (SickKids) through the Kol Hope Fund at SickKids, dedicated to helping improve the condition and lives of all children with disabilities.
"Siempre Tequila has the spirit, passion and cool factor that we embrace at TOM. They're an exciting new brand and we look forward to a fruitful partnership," commented Jeff Rustia, Executive Director of TOM. "We're also incredibly touched by their generosity towards the Kol Hope Foundation for Children."
Also working with Siempre is Chef Joe Friday, the founder of the Underground Chef Company and Partner/Executive Chef at Via Vai Pizzeria and Wine Bar. He will provide food service to guests and the Canadian Celebrities walking the Runway at the MensFashion4Hope show.
The Zona Rosa, named after Mexico City's fashion district in honour of the occasion, is deliciously made with Siempre Tequila Plata, natural homemade hibiscus, agave honey cordial and freshly squeezed lime juice, complete with a dried hibiscus flower rim.