A one-night stand can be a night of spontaneity and long unfulfilled sexual fantasies come true but it can also be overly complicated and can quickly turn into an awkward morning after for the both of you. Here are five steps to follow to create a no strings attached, successful one-night stand.
Prepare your emotions
Casual sex is typically harder for women than it is for men as the release of the hormone oxytocin during climax can cause women to become emotionally attached to their sexual partner. This "love hormone" can try to fool you into thinking that he could be your soul mate, when we all know that's not the case. It can be helpful when trying to keep your emotions out of it, to remind yourself that it's not you, but only a chemical reaction. Remember you're not looking for a boyfriend, and this is strictly casual.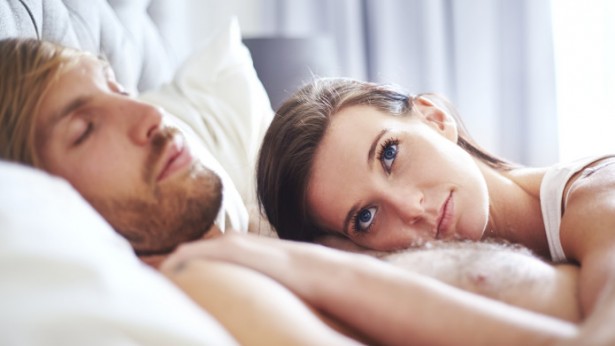 Experiment
A one-night stand can be a time for you to be completely up-front about your sexual desires. You'll get the most out of your night if you are clear on what exactly your sexual fantasies entail. People are often less self-conscious when it comes to a complete stranger, someone who they know they won't be seeing again. Anonymity can give you freedom like you've never experienced. Take the opportunity to try something a little more promiscuous and that you haven't been brave enough to try before.
Be Smart
Even though it's a night of fun, that doesn't mean that you shouldn't be smart. Wearing protection is especially important if this is the last time you expect to ever see the person again. Be sure to keep a couple condoms in your clutch. Potential pregnancies and STI's will be sure to ruin the mood and can turn a good time into a lifetime of regret. Also, keep the amount of drinks to a minimum, only drink as much as you know you can handle. You want to be coherent enough to enjoy the night and not have to deal with that nasty hangover the next morning, not to mention the awkward "what was your name again?" moment.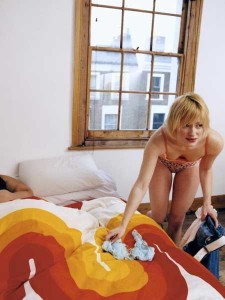 Bring it back to your place
Bring it back to your place instead of his. This keeps you in control, it's safer and also means you won't have to suffer the walk of shame the morning after. You also won't have to think of an elaborate exit strategy.
 Avoid the awkward goodbye
Plan ahead and mention earlier on in the evening about your 10 a.m. brunch with your mother. That way you can fall back on that when you want him to get out but he's planning breakfast for two. Don't let him get too clingy and avoid the awkward goodbyes. Be courteous, thank him for the night and part ways, there is no need in over complicating the situation with a promise for a date in the future or the exchange of numbers.