In my practice, I have worked with numerous clients who spend an exhaustive amount of time and energy worrying about whether they are "normal," and are consequently unable to fully embrace and express their sexuality. In Sex as in Art, the question is not whether or not you are "normal," but whether you are able to focus your passion, drive, and vision to create experiences that are deeply fulfilling and life-affirming for you and others–sexual masterpieces, if you will.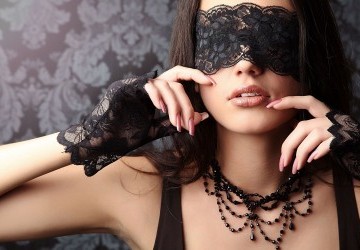 For many individuals, the mere suggestion that they possess a fetish can plummet them into a shadowy pit of guilt and shame. The fact is, the word "fetish" gets an undeservedly bad rap. Fetishism, in all of its varied forms, is much more common than you might think.
Human sexuality takes into its sweep a broad and diverse range of emotions, desires, and behaviors, and it is important to remind ourselves that there really is no such thing as "normal" sex. Many perfectly well-adjusted individuals are attracted to a specific type of material object or body part that plays a key role in their sexual fantasizing and arousal. Such fetishes usually come about through an erotic experience in childhood or adolescence that creates an emotional association with the specific object or body part. It is important to realize that such experiences, far from being "abnormal," are COMMON in individuals of all sexes and sexual orientations!
A fantasy is something you devote a great amount of time to thinking about while having sex or masturbating, which may or may not ever actually happen. However, a fetish is an aspect of a fantasy that MUST be present for you to achieve arousal and/or orgasm. While fetishes are individualistic and vary from person to person, here are some that are more common.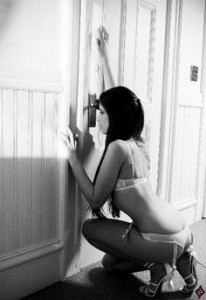 *Voyeurism: Viewing and listening to others having sex, or looking at naked bodies. This is the most accepted fetish because of popular culture, advertising, and the popularity of pornography.
*An article of clothing: This particular fetish is also seemingly more accepted within society's standards. The erotic association often focuses on the touch and feel of items such as bras, panties, garter belts, stockings, and lingerie.
  *Tickling: Tickling or being tickled by your partner is typically seen as dominant-submissive play. However, it can be a deep emotional experience for the individual being tickled, as well as a source of arousal and even release through uncontrollable laughter.
*Leather or latex: These materials can bring the individual intense eroticism from the sounds they make as well as the smell, look, or feel of the product. There can also be sexual arousal from wearing, or having one's partner wear the leather or latex item. For some individuals this fetish is linked to the experience of bondage, which provides an additional source of exhilaration.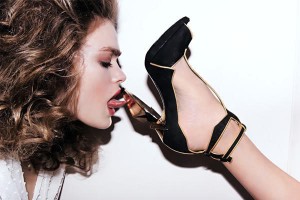 *Foot and/or shoe play: The caressing, massaging, smelling, licking, kissing, or sucking on the feet and toes. This is sometimes related to the clothing fetish, since high-heeled shoes or a certain type of boot can also be an erotic teaser.
*BDSM: Combining our various senses into a total experience, bondage, domination and submission, and sadism and masochism sex play can incorporate a diverse range of fetishes, and develop into a fetish in its own right.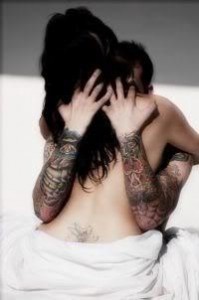 *Piercings and Tattoos: Many individuals experience intense visual and sexual stimulation from body art, which in turn can become a fetish.
*A part of the human body: Breasts, buttocks, and the back are common objects of fetishistic attention. Hair can also be a fetish for many–long or short, ponytails, braids, and pigtails, as well as the color of the hair (blonde, brunette or redheaded).
*Cross dressing: Many individuals are aroused by the smell, touch, and visual image of wearing clothes from the opposite sex, or experiencing sexual intimacy with someone who does. This includes the male who wears female panties or lingerie, and the female who puts on her boyfriend's shirt while masturbating.
RELATED: 7 Ways To Enhance Your Sex Life
There are many more types of fetishes, each of them one of a kind, because each of us is one of a kind. Fetishes are a highly individualized and healthy aspect of human sexuality, as long as they are experienced safely with mutual adult consent. They can provide a deep level of satisfaction for you and your partner. Acceptance is the key, so give yourself permission to play and to be authentic in your sexuality.
Celebrate your fetish, for it can be pleasurable, exhilarating, can set you apart from other lovers, and be an invaluable asset in the bedroom. Sexual artists who are tolerant, aware, and open to incorporating all dimensions of the erotic senses can become the creators of true fantasy and fetish masterpieces.