At 59 years of age and a grandmother of 2, Yasmina Rossi proves you can be eligible at any age. She's giving women half her age a run for their money as she not only has a body to kill for but is landing various modeling gigs that some can only dream of. Born in France and raised on the island of Corsica, Rossi has recently landed brands like Macy's and Hermès. Clearly, she's still got it.
RELATED: Twinning! Cindy Crawford And Daughter Kaia Gerber For Vogue Paris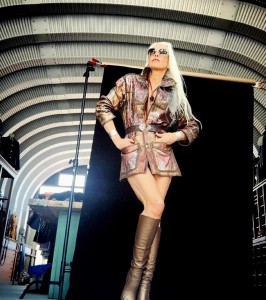 So how is Rossi killing it in the fashion industry at her age? She's all about cleanliness inside and out. She swears by eating organic foods, using oils on her skin, repessed oil in her hair, and using an olive oil scrub once a week on her skin.
This 59-year-old bombshell now resides in Malibu and is still sought out for major fashion gigs. Unlike most models, Rossi began her career in her late twenties, an age that most ladies call a quits. But not for Rossi who revealed to the Sunday Times Style magazine "I like the way I look now more than how I looked 20 years ago. My body is nicer and I feel happier than when I was 20."
RELATED: Robert Pattinson A Clothing Designer? Yep, That's A Thing Now
Seems as good a time as any to get into the modeling game. Clearly she is the queen of the silver foxes and proves that you can be eligible at any age.
For more information please visit yasminarossi.com
Photography Via @yazemeenah