For those of you that couldn't get enough of Channing Tatum and Jenna Dewan-Tatum's epic lip sync battle last year, we have some amazing news for you! This A-list couple is creating their own dance show for NBC.
RELATED: Zendaya And Spider-Man Equals Magic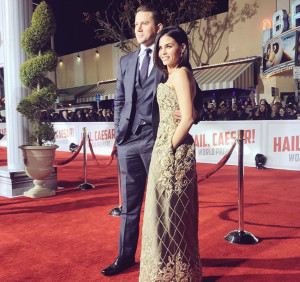 Not much has been released about this sure to be hit show, but NBC has already ordered 6 episodes. Man-candy, Channing Tatum will act as an executive producer while Dewan-Tatum will appear on the show as a judge and mentor for aspiring dancers.
The couple met back in 2006 on the set of the breakout dance film Step Up and later tied the knot in 2009. Dancing seems to be in their family as Dewan-Tatum worked as a back up dancer for Janet Jacksons' All For You Tour, was a guest judge on So You Think You Can Dance, and stared in Take The Lead with Antonio Banderas.
As for Channing Tatum, do we really need to go into his My Pony dance from Magic Mike?
We couldn't be more excited for the couples' news, and until the show hits enjoy their amazing lip sync battle with a special cameo from Queen Bey herself below.
Photography Via @jennaldewan