Working from home can be an absolute dream. Imagine waking up every morning and the farthest place you have to commute to is your downstairs office. Who wouldn't love to have the comforts of your own place surround you as you deal with your day-to-day stresses of work?
Nowadays, everyone is seeking a professional work-life balance, and working at home has become more and more attractive with its flexibility, productivity, cost of travel (which is virtually non existent), and productivity.
One of the most common ways people are now working from home is through affiliate marketing. This is the process of earning commission by promoting a company's products like doctors doing their medical SEO & marketing, home contractors promoting their renovation business, for lawyers promoting law firm and so on . Thus, allowing you a piece of profit with each sale you help make.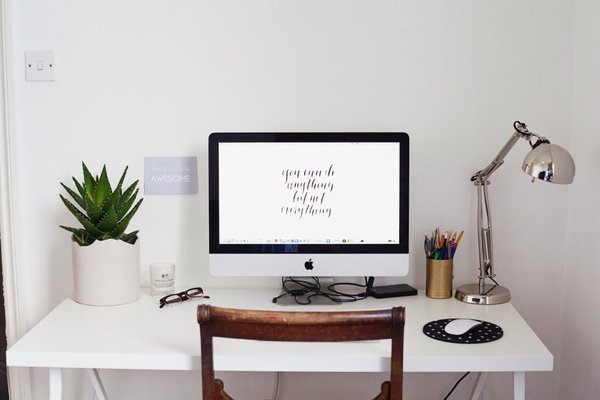 RELATED: Veuve Clicquot 2016 Business Woman's Award And New Generation
The downside? You have to beware of many affiliate marketing scams, because there are unfortunately a lot out there to avoid. These scammers see the rise in people spending money online and want to capitalize on the booming market. Here are 3 main scams to avoid:
1.) You need to avoid those marketers that sell your information to solicitors. Typically, they sell your bio and spending history to companies and take a 50/50 cut in the process.
2.) Scammer affiliate programs will not pay you, instead they get you to do all the work and then beat around the bush when it comes time for your paycheck. Similarly, some scams will send you an email from another country claiming that someone is trying to steal or register with your domain name. This is a ploy to get your money, don't fall for it.
3.) Some programs will offer you a "get-rich-quick" deal. They sell you the idea that you will make thousands just by putting in the bare minimum hours of work. If you see that, run for the hills. Affiliate marketing takes time, dedication, and strategy to implement. Nothing happens overnight. And remember, it's free to join a legitimate affiliate, if you come across a program that asks for money to join, it's not real.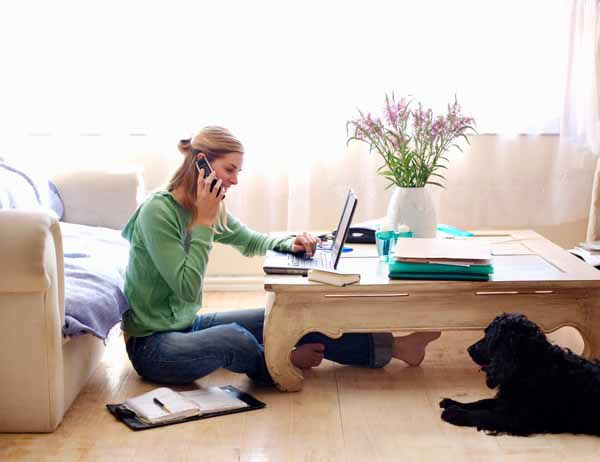 RELATED: Can A New Mom Really Run A Business Too?
It can be tricky to find legitimate affiliate programs that can be trusted in such a large industry, one that offers thousands of different options. However, of course there are those affiliate marketing sites that are the real deal, and help those that are looking to buy online or work from home. Here are the top 3 sites that are good for affiliate marketing:
1.) Wealthy Affiliates is a great site to use for affiliate marketing. With only 4 steps, this site makes it easy for anyone to work from home and actually bring in good money doing it, making up to 75% commission on customer's purchases. This site allows users to sell anything of their choice and make a profit off of it, making it possible to turn your passions into a successful business.
http://www.wealthyaffiliate.com
2.) Max Bounty is a widely popular affiliate program. This site has an established reputation within the affiliate marketing world for its high terms of payout and wide offer selection.
3.) Amazon Associates is the affiliate network to the United State's largest internet-based retailer, Amazon. Amazon Associates is where many first-time affiliate marketers make their start. This affiliating site allows users to tap into over a million different products to sell and make a profit off of.
https://affiliate-program.amazon.com
Have you had luck with an affiliate program? We would love to hear your story in the comment section below.
By Jasmine Roberts and Olivia Little
Jasmine Roberts is not your typical writer. She tends to get overzealous over celebrity gossip, TV shows, and epic film trailers and has her own blog www.jasmineshanelle.com. She has a passion for writing with her personal blog JasmineShanelle, and can often be found with her headphones in tuning out the world.
Olivia is a soon to be Journalism grad from Sheridan College. Olivia's strong passion for lifestyle writing brought her to Eligible, she enjoys writing on anything from dating and relationships to food and culture. Her one true love next to writing is travel. When she's not working on her latest article, she's booking a flight overseas and planning her next big adventure.