Toronto's Most Eligible Bachelor: Dylan!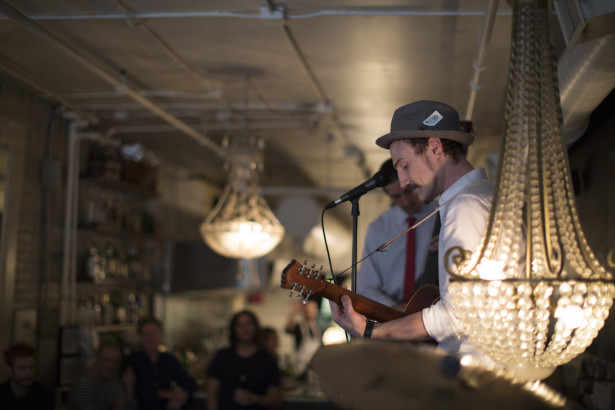 Dylan Reisch, the Australian born singer songwriter that moved to Canada in early 2008. His charismatic personality is reminiscent of an early Paul McCartney mixed with a slightly more eclectic writing style. While growing up in Australia he played in many bands with close friends. He was the kid that played every house party and while the rest of the kids were drinking away their time so was he, he just carried the life of the party through music.
Although his music career was not even a thought he moved away to travel the world, while constantly writing songs on his life experiences. Eventually he landed in Toronto Canada and decided to set up shop. This eventually led to him being a part of more successful bands and eventually one night had his chance to be in the right place at the right time.
One night he was performing a sold out show while a small time Independent record label rep quietly listened at the back of the room. After that night he was presented a recording contract and a year later had his first debut solo record.
In March of 2016 Dylan Reisch will be releasing his debut rock record titled Edge Of The World with the assistance of New Media Records and Universal Music Group. This record will prove to be a bench mark of his career to come.
Follow Dylan on his adventures and become a part of his story by coming out to a life concert, following him on social media and listening to him music.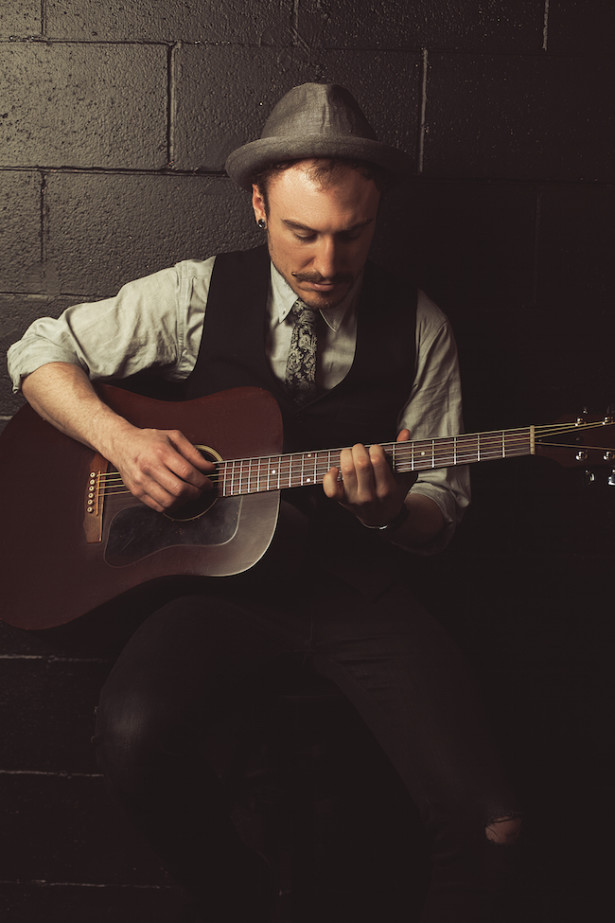 Name: Dylan
Occupation: Entertainer and moustache stand
Things I'm passionate about: Writing music that gives you all kinds of the feels.
My ideal first date would be: Wine and conversation.
People say that I am: A bit 'full on'. And maybe cheeky? No, I'm kidding, people never talk about me.
My ideal partner is: In crime, poker-faced. In love, too busy for me.
Dating deal breakers: Oh, I would never date a deal breaker. They break deals. And don't go halvsies.
I'm not bragging but I…: I'm pretty cool.
A talent that may surprise you: I make a mean old-fashioned
Three artists you'll find on my iPod: Surfer blood, kacey musgraves, wolf parade
My dream vacation: Flying sky whales, explosions, and at the end I realize I don't have any pants on.
On weekends you'll find me: Very easily. I'm not hiding. I'm probably singing
What I put on my burger: Both hands, or it's not a burger
I was most impressed on a date when she: told the bartender off for addressing me in reference to our dining preferences. She wanted a say in how the evening might proceed, and I dig that.
In high school I was: A minor. And a little punk rock, or at least I thought I was.
My guilty indulgence is: Fine hats
In my past life I was: An otter.
In my next life I'll be: Blonde?
If my life were a genre of movie it would be: Indie and b grade in the best way.
The actor that should play my life story is: I don't know. Someone like Cate Blanchett in I'm Not There
Favourite ice cream flavour: The kind that comes in the cake.
The best thing about Toronto is: It's fairly flat, walking around is a treat
My favourite Toronto hotspot is: Jules Bistro or Rush Lane. Both amazing
To relieve stress I: Breathe, and build things
If I played hooky I'd:  Go to New York
If I found a genie in a bottle my three wishes would be:
1. A nice rowboat
2. A set of oars
3. Someone to bring the picnic basket.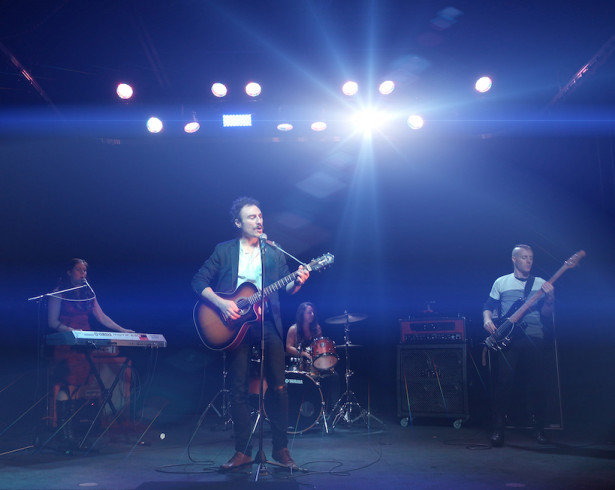 Want to suggest or even be featured as one of "Toronto's Most Eligible Bachelors"? Email

[email protected]

with your suggestion.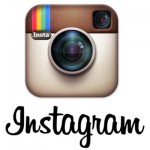 FOLLOW US ON INSTAGRAM TO SEE NEW BACHELORS AND BACHELORETTES AND BEHIND THE SCENES PHOTOS (eligiblezinesmosteligible)
Credits:
Photography by Daniel Joseph/Eligible Magazine
Clothing, styling and sponsorship provided by Gotstyle Menswear, Toronto.