Ever gotten a taste of that travel bug? My sister did, and she traveled all around Asia and Europe, but struggled with that whole basic conversation thing. Unfortunately, not everyone speaks one universal language; luckily IconSpeak has the answers to your prayers.
RELATED: Going Your Own Way: Traveller Over Tourist
Meet three self-described "friends and lunatics", George, Steve and Florian. These three amigos traveled the world together and realized the best way to communicate when abroad is through universal signs that everyone will understand. They understood that the best way to bridge the gap on language barriers was to remove langue entirely. Instead they created these shirts with various images on them that most people can relate to without having to speak a word.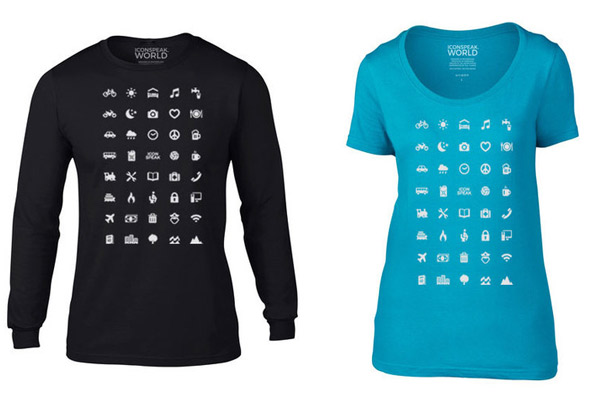 If you're looking for a hotel, you simply have to point to the image of a bed on your shirt. If you're in need of a phone, point to the picture of the telephone on your shirt, and if you're looking for the airport, point to the image of an airplane. Simple, yet effective. And the best thing about these shirts is that you never have to upgrade, update, or recharge them. You just have to wash them to keep them useful.
For more information, please visit iconspeak.com
Photography Via IconSpeak