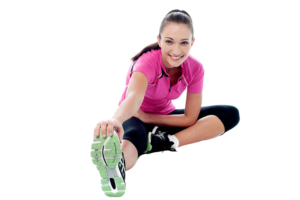 1. Develop a winning attitude! Focus on the times you were successful. What you did to get there & how it felt once you got there! It is very easy to talk yourself out of doing just about anything!  Self-sabotage is our biggest obstacle.  Remember the great feeling you get from the workout, from completing the workout and seeing results. This is a sure way to keep you on track.
2. Have realistic goals! If you have never been consistent, make small achievable goals! As you reach each one, you gain more & more motivation! Make a goal ladder.  Start with small achievable goals then start expanding to goals that challenge you more.  Starting with goals you can't reach realistically gives you a bad taste in your mouth and prevents you from trying again!
RELATED: Are You Eating The Right Protein Bar?
3. Find something that works for you! If working out at night makes you cringe, workout in the morning or at lunch! Change your workouts, prevent boredom.  Find a workout partner who has similar goals.  Add an activity a couple times a week that you love whether it's boxing, yoga, or dance.  This gives you something to look forward to and helps you gain confidence in your workouts.
4. Avoid fad diets!  Eat healthy, so you don't continuously lose and gain weight!  Get off the diet roller coaster!  Yes, it is great to have something to follow to help you lose weight.  But following diets that promise to get you to lose 20lbs in a month is not what you want as a lifestyle!  They more than likely will set you up for failure after by gaining the weight back and more!  Find a coach or nutritionist that promotes a lifestyle change, not a quick fix.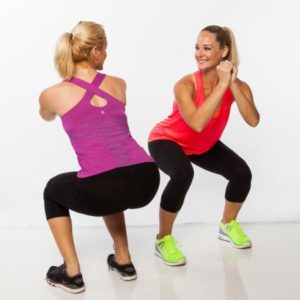 5. Workout partners are great! Get a trainer! Having someone pushing you & encouraging you, will help you keep going. Support always drives you to do better. Online options are also great for accountability.  One of your goals should be mostly self-motivated.  You want to find your groove and maintain it on your own with a small amount of accountability from a coach or workout partner.  
RELATED: Add Exercise To Your Beauty Routine
6. Be an inspiration! One thing that really drives you to be successful is how you suddenly become an inspiration to others.  Talk about your journey.  Your successes and defeats.  Be open to sharing it with others.  You will not only find that others go through the same thing but also your honesty and willingness to never give up helps others stay on track.  This is a great tool to keep you going and create a healthy lifestyle.
7. Get motivated! The one thing we need in life, our health, is usually the one thing we neglect. We don't stay young & invincible forever!  Getting motivated & reaching your goals will soon inspire others!  Pay it forward! Think of your family, your kids.  How you can be an active participant in their lives for years to come.  Think about your career and being a continuous force to reckon with!  Goals aren't meant to be talked about they are meant to be acted upon!