The definition of body image is the mental picture that you have of your body, and how you perceive yourself when you look in a mirror.
Self-esteem is how you value and respect yourself. It is the actual opinion that you have of yourself, not the opinion you share with others or online to make people believe you are comfortable with who you are. Self-esteem impacts how you care for yourself, emotionally, physically and spiritually. Body image and self-esteem also influence one another. If you hate your body, it's not easy to feel good about yourself.
Body image issues are in most of us! So don't kid yourself and think all the fitness models and fitness freaks are loving their bodies all the time! If anything they can be harder on themselves than someone just wanting to be healthy and fit.
Have you ever thought that there was something wrong with the way you look? Do you think that you are too short or too tall, too heavy or too skinny? I know I have. Not every day, but I can honestly say I not always happy with my body or my aging face. This is why I took a break from competing so I could find balance and love my body in an "off season" look without having to take selfies showing my six pack and shredded arms! At the end of the day, I am a Fitness Professional not just a competitor. I believe sharing my knowledge and my struggles is more helpful than my six pack!
The thing about all of this, it's not just women who suffer from poor body image, men do as well. Maybe even more at times, but women tend to speak out more than men. "I'm fat!" "I don't like my legs" "I want to be skinny". Men have the same thoughts but they keep their thoughts to themselves. We have all got that guy staring at himself in the gym mirror. Not just while he is doing an exercise but actually fixing his hair, checking out his body etc.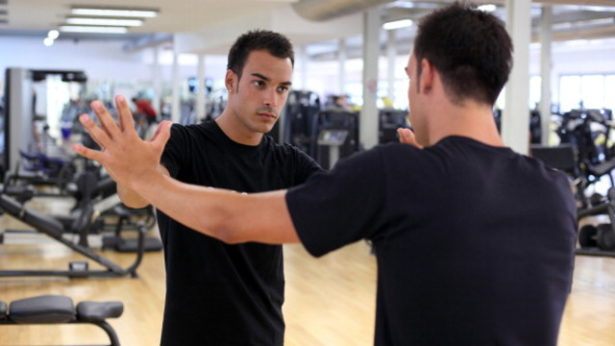 So all that being said, if you've had thoughts like these, you are definitely not alone. All the thoughts you have about how you look, how you want to look, and the dislike of certain body parts or your whole, is "body image". Body image and self-esteem are linked since body image can affect how you feel about yourself as a person. When you put yourself down about how you look, it can lead to negative feelings about yourself sense of positive change and accomplishment. Look at your body for what it is; a work in progress. Take steps towards being healthy working from the inside out instead of the outside in. It is amazing the changes that occur when you do this. Fat loss, muscle gain, more energy, better skin and a positive change in personality.
When you have a healthy body image, you feel comfortable about your body and you take care of your body appropriately. If your body is healthy, you are able to listen to what it needs. This means that you and your body are in a positive mode, not too irritable, tired or depressed. Not too easily frustrated, too anxious or angry. You have enough energy to spend time with your friends and family, participate in sports and other activities that you enjoy, and concentrate on school or work or love.
Having a healthy body image means embracing the individual qualities and strengths that make you feel good about yourself far beyond weight loss, and resisting the pressure to strive for the "perfect" body that you see in advertisements and in the media.
It is important to remember that your body is unique and no two bodies can ever be the same. Our bodies are diverse and no body shape or size is the healthy or right one for everyone else. Even if everyone ate the same food and did the same exercise routine for a whole year, no one would look the same in the end. Each person's genetics influence their bone structure, body size, shape, and weight. Beauty, health and strength come in all sizes! Feel comfortable and confident in your natural body shape.
Here are some common things that are signs of poor body image:
• You focus on your weight and perceived flaws in your body size and shape.
• You feel uncomfortable and self-conscious about your body.
• You are convinced that being thinner will make you happier.
• You look at others as being attractive but not yourself.
• You exercise to lose weight or because you ate a donut at lunch instead of focusing on being healthy.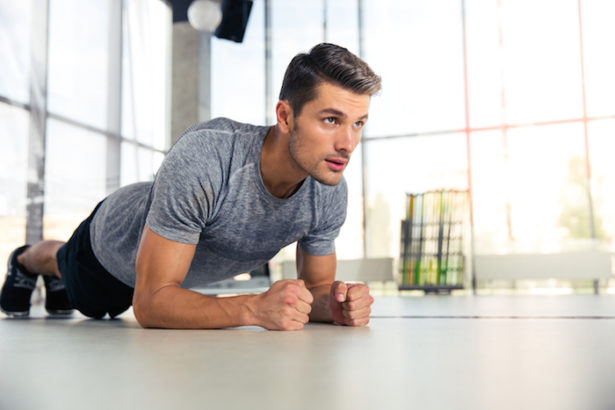 When you have a positive body image:
• You look at yourself as a whole person, not a collection of specific body parts.
• You accept and celebrate the uniqueness of your natural body shape and size.
• You understand that a person's physical appearance says very little about their character and who they are as a person.
• You feel comfortable and confident with your body, and refuse to constantly spend time worrying about food, weight and counting calories.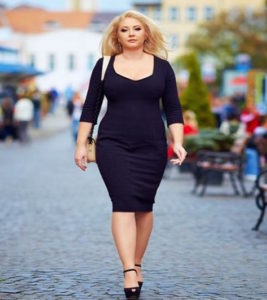 • You know that beauty is not just skin-deep. When you feel good about yourself and who you are, you stand taller and carry yourself with confidence and self-acceptance that makes you beautiful and attractive regardless of your weight, size or shape. Beauty is confidence and attitude, and when you feel comfortable in your body, others will feel comfortable around you and love you for you.
How do I make the change to positive body image?
1. Treat your body with respect and love. Listen to your body and aware of all changes, both positive and negative.
2. Eat balanced meals full with a variety of nutritious foods. Stop eating out of a box or package as much as possible.
3. Exercise regularly. Not just to burn calories or to make your thighs smaller! Do it to feel better, to feel stronger and empowered! The fat loss and great legs will just be the great results of working out to feel amazing!
4. Resist the pressure to judge yourself and others based on weight, shape, or size.
5. Respect people based on the qualities of their character and accomplishments, not just because they appear slim, ripped or in great shape.
6. Dress in a way that makes you feel good, that makes your own fashion statement and most of all, in clothes that fit you now! Stop buying clothes you want to fit into or clothes you want to wear because someone else looked great in it! Focus on what looks good on you in the present!
7. Surround yourself with positivity. Good friends and family who recognize your uniqueness and love you exactly how you are. When you are around good people and do things that make you feel good, you are less likely to focus how your body appears.
REMEMBER:
• You are beautiful!
• You are amazing!
• You are one of a kind!
• Love yourself from the inside out!