This week was the relationship make-or-break hometown dates! (Flashbacks to that moment last season when Ben awkwarded-out over meeting Amanda's kids). First up was Chase, AKA the Man with the Gams and the 'broken' Colorado home. Kudos to ABC for showing a non cookie-cutter family and actually addressing divorce…until Jerry Springer apparently started coaching Chase on how to dig up the family skeletons. Exhibit A: Asking your father why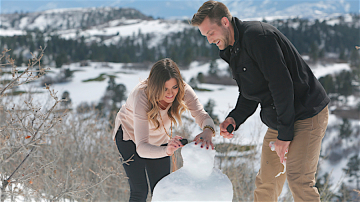 marriage to your mother went south on national television. But this forced family therapy ended up working in Chase's favour–apparently Jojo now understands why he has such a hard time opening up emotionally. Once the Bachelorette exited, Chase came clean to his dad about how he's really falling for Jojo, while the poor guy tried to hint to his son that *maybe* it won't work out. Next we met the rest of the family, and Jojo chatted with her potential mother-in-law about the inner workings of Chase's tortured soul. Think Edward Cullen tortured, but tanned. And jacked. Jojo was reassured that Chase has moved on from his emotional hang ups. Meanwhile, Chase and his sister had a heart to heart about the difficulty of expressing love and were soon joined by mom on this terrifying emotional rollercoaster. *Cue crying fest.* Okay, so maybe it was a little heartwarming to see how close this guy is with his mom, but Jojo ended up looking suspiciously like the third wheel on her own date. Like, can she go in for the bonding circle, or would that be too much? Maybe something along these lines was running through the Bachelorette's head, because Chase did not get reciprocation when he confessed his feelings to Jojo. Don't get me wrong, she seemed happy. But then, who wouldn't get a bit of an ego boost from openly serial dating and having an emotional ice-fortress still melt at your feet?
The date in Jordan's California hometown–complete with a blast from the past return to high school–was marred by one very large elephant on the screen. Aaron Rodgers, the NFL brother. We all knew that the explicit non-relationship with Aaron was bound to come up. But just as it looked like Jojo was headed for an emotional touch down, Jordan slammed the door closed on the 'brother' conversation. Things got even more cheerful when Jojo met the rest of the family. Heartwarming family tales were shared with a highlight of: 'remember that time Jordan tried to run away from home and was so cute and we never bothered to think this was a sign that our son has unaddressed issues?' Okay, so maybe the story wasn't told quite that way, but it definitely sums up the vibes. Jojo met Locked Secret Vault #2, AKA, Jordan's other brother. Even with gentle prodding, the Vault refused to give dirt on Aaron and Jordan's apparent falling out. (This was the point where I was tempted to just go make popcorn, because Aaron was always the looming shadow over Jordan, making him more interesting by association). Things got cuter just in time to slightly redeem Jordan, when he told his mother that her marriage to his father "set the bar so high" for loving relationships. Jojo later worried about Jordan's ability to commit for about two seconds before immediately getting sucked in by all the physical chemistry.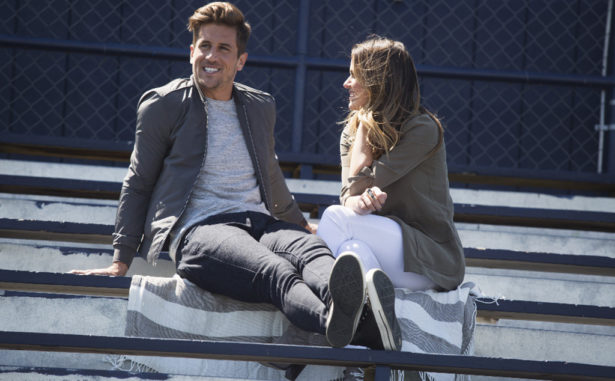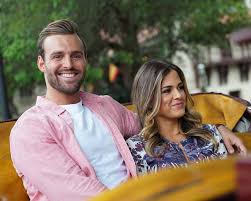 The next date took Jojo to Florida. Like a fairytale, with one whistle the couple were suddenly swept away into a romantic horse-drawn carriage. Yes, we've returned to the good old ABC days, back when horse riding dates didn't involve equine spooning afterwards. After watching two previous dates that could be best described as therapeutic, Robbie's family dynamic was a breath of much-needed fresh air. In a nutshell: Robbie loves her. The family loves her. She loves the family. She tells mom that she's falling in love with Robbie. Just when this date looked ready to sprout out happy rainbows and frolicking unicorns, a storm cloud darkened the the day. Enter: The Ex-Girlfriend's Rumour Mill. According to Robbie's mom (so a completely unbiased party, right?) the ex has been telling people that she was dumped by Robbie so he could land a spot on the show. And…we're back on Jerry Springer. Maybe this guy is a really good actor, but Robbie seemed genuinely distressed as he tried to convince Jojo that the relationship had crashed once the ex slapped him during a fight. As Robbie vowed he's looking ahead to a future with Jojo, the Bachelorette remained nervous.
The final date went to Luke's Texas family cookout and about a zillion other people Luke knows and loves. Hope you're a real social butterfly, Jojo, because all the extroversion could really tear some wings. The ultimate feels came when Luke had a heart to heart with his father. Dad told son that he served his country well and the pair exchanged "I love yous" like a Hallmark commercial. Not one to be one-upped by a man from Florida, the Texan snagged Jojo for a horse ride and an intimate chat in a field. Oh, and no big deal–Luke lead Jojo down a candlelit path in a field surrounded by roses forming a giant heart. As the couple literally stood in the heart, Luke told Jojo his heart was hers. Let's just avoid thinking about how much time it took to build up that field scene for one double metaphor in the style of Inception.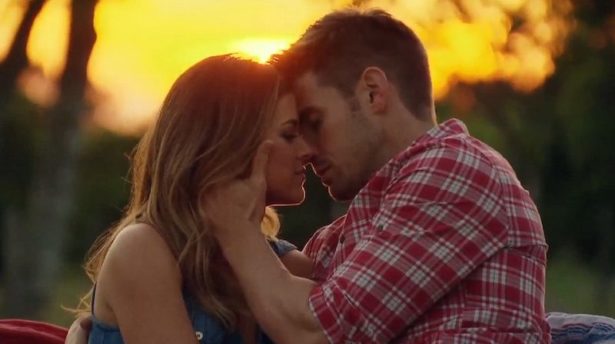 The Rose ceremony has been seriously classed up by its new airplane hangar location. Does this mean no more tragic limo rides and angsty confessions behind the haven of tinted windows? As for the actual elimination, we'll have to wait until the next episode to find out who feels the thorns of the rose ceremony. Is it Luke? Jojo seems to hint that Captain Metaphor is going home, but is ABC pulling a bluff here? Maybe, because just as we're left with a classic cliffhanger ending, Luke tells her he loves her. Game changer, or too late? Tune in to tonight's episode to find out, Bachelorette Nation!
Featured image credit: ABC/Carl Costas