Apparently there are still people who haven't forgiven Ryan Lochte for lying to Rio police during the summer Olympics. People Magazine reports that security had to take two men offstage during the live premiere of Dancing with the Stars on Monday night after they crashed the show.
The judges were critiquing Lochte and his partner Cheryl Burke's performance when the protesters walked onstage yelling. They wore white t-shirts with Lochte's name crossed out in red.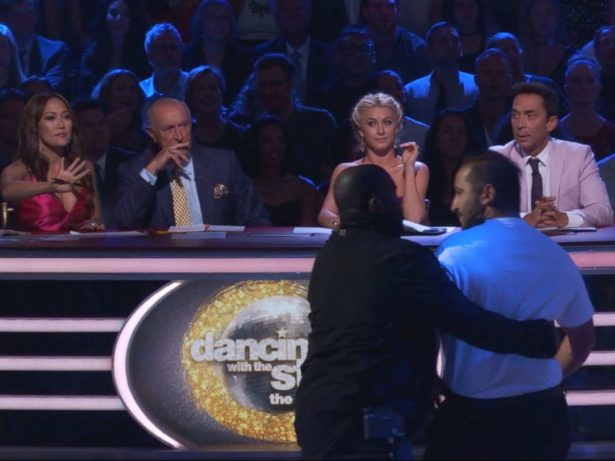 It was reported that Burke was crying after the incident and Lochte was visibly shaken up.
After the incident occurred, the audience chanted Lochte's name in support during a commercial break when more protesters appeared wearing the same shirts as the men before. DWTS professional dancer Derek Hough then yelled for security to get them out.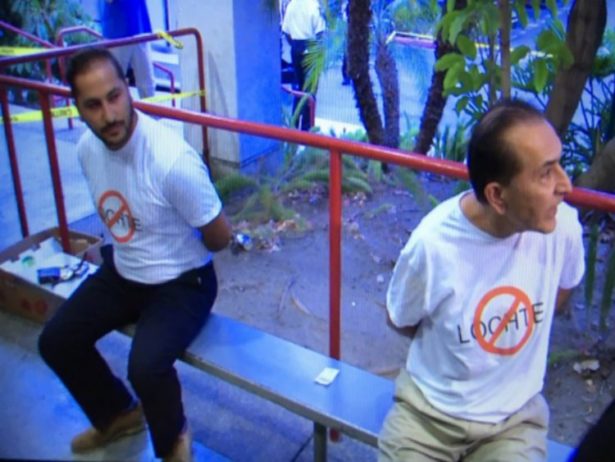 The Olympic medalist was in hot water with Rio police after falsely claiming men with guns stopped their car and robbed him. He was also with other members of the United States' swim team at the time.
His story was later discredited by police after two of his teammates admitted Lochte's story wasn't completely truthful. Police discovered Lochte and the swimmers were accused by security of damaging a sign in the bathroom at a gas station after a night of partying.
Security footage shows officials wouldn't let them leave the area until money was paid to the owner of the gas station for damages. There were no security cameras that caught footage of the swimmers committing the crime.
Lochte is being charged by the police for providing false testimony about the incident. He admits his story was "over exaggerated" once Rio police began an investigation, though by then the story had already overshadowed the Olympic Games.
The situation ended up taking a major toll in his career. Lochte has been suspended from domestic and international swimming competitions for 10 months and has lost multiple endorsement deals. Speedo ended their sponsorship and Ralph Lauren has said they will not be renewing his contract.
Lochte and Burke both appeared on The Ellen DeGeneres Show on Monday to promote their partnership on DWTS.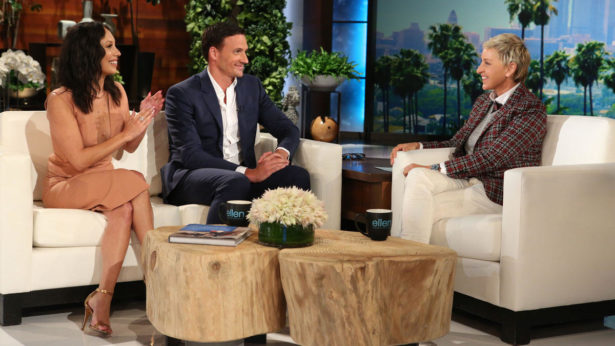 When asked if he chose to do the competition after the Olympic scandal, he said had chosen to do it before the games even started.
"I reached, like, the lowest point of my entire life… I was in a really dark place," Lochte explained about how he felt after the games were over. "But I reached to my family and friends and they kept me positive and saying you know you have to do this, you have to get out there and embrace this opportunity."
Lochte also commented on his suspension from professional swimming.
"I've been swimming my entire life. I've never taken a break and for someone telling me I can't do something I've been doing my entire life- it's heartbreaking."
Despite all that has happened, Lochte told the talk show host he still wants to compete in Tokyo for the 2020 summer Olympics.
"I definitely know there is so much more I want to accomplish," he said. "So I do know that I'm still going to be training and when I do come back, I'll definitely be a better swimmer and a better person."
Article by Chelsea Dolan