Better Dating Ideas Toronto offers weekly tips for the best places for a date in your city. Check out our weekly postings for unique and romantic dates in Toronto.
Nuit Blanche 
From sunset to sunrise art lovers fill the streets of Toronto for Nuit Blanche 2016!  For one night, downtown transforms into the largest art show in Toronto. Nuit Blanche features local and international artists and they present both creative and  powerful pieces of art! You definitely don't want to miss this extraordinary event!
Date: October 1st 
Queen West Art Crawl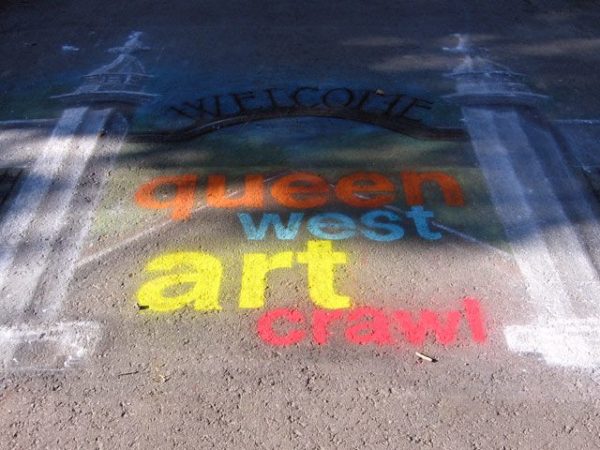 Queen West Art Crawl is a weekend long festival that celebrates art, culture, and diversity in Toronto. This year they will offer everyone an exciting artistic and cultural experience! Don't miss it!
Dates: October 1st – 2nd
https://www.facebook.com/QueenWestArtCrawl/
Toronto Oktoberfest
Don't have time to fly to Germany for Oktoberfest?  Well, you're in luck because Oktoberfest brings the taste of Munich to Toronto! Enjoy an authentic experience filled with a variety of entertainment by Bavarian dancers, polka bands, and so much more!. Sip on a German, or any favourite European beer, while savouring traditional foods . Toronto Oktoberfest is now celebrating its 5th year!
Dates: September 30th – October 1st 
http://www.torontooktoberfest.ca
Lola's Kitchen 
Located near Yorkville, Lola's Kitchen is quickly becoming a favourite spot for brunch! Lola's menu has something for everyone to enjoy!   Choose from a range of brunch favourites: Curried Tofu Scramble, Kale  Caesar Salad, and Eggs Rancheros are a few of the tasty choices. A perfect brunch spot for your next date!
Hours: Monday 11:00am – 4:00am, Tuesday – Friday 11:00am – 10:00pm, Saturday 10:00am -10:00pm, Sunday 10:00am- 3:00pm