The holidays are quickly approaching and for many, it means gift giving season is upon us. For some this may be something stressful but luckily, we found some great gift ideas that might make your shopping a little easier.
Shapeware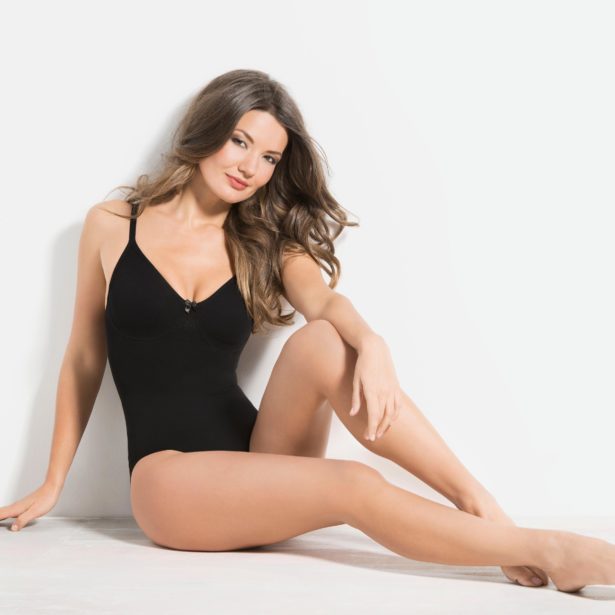 Body Wrap has a product that will help the women in your life feel secure and supported. They can wear this under their clothes for instant results looking slimmer, firmer and toned. They come in three different sizes and you can buy it at www.bodywrap-shapewear.ca.
Jeanne Lottie handbags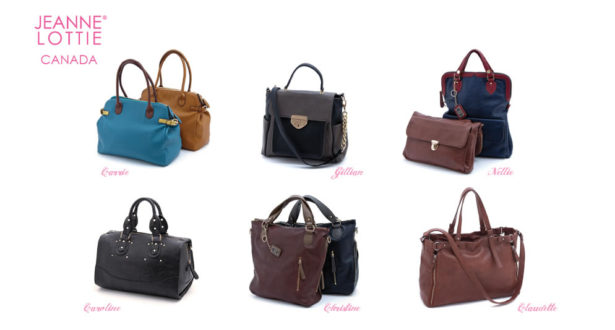 There is no better accessory to a great outfit than the perfect handbag! Jeanne Lottie has a great selection of bags that are sure to fit everyone's unique style and interests. The brand's name literally translates to "true happiness" in Chinese, so order your loved ones a bag now and pass on the happy.
Go to www.jeannelottie.com to browse their products.
Skincare Salts

With winter weather coming real fast, it's important to take care of your skin! Gift your loved ones salts and soaps blended with coconut, Vitamin E, and other natural oils. This company offers a variety of products, including shaving soaps made specifically for men.
They also offer soaking minerals for athletes which helps soothe sore and achy muscles. All the elements in their formula help to relieve stiffness, moisturize and relax muscles.
Go to www.inspiredsoapworks.com to buy these products today.
Fashionable Eyewear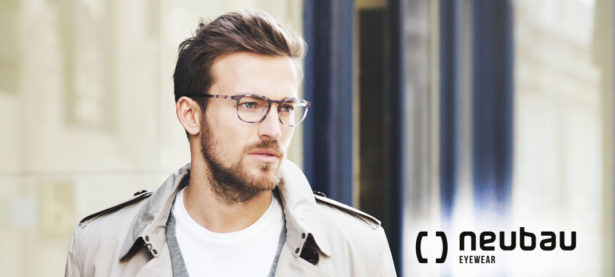 This brand of eyewear appeals to anyone who likes a refreshing and urban look. Their high quality products feature decorative and trendy frames that will be sure to make a great gift for your hipster friends and family.
Go to www.neubau-eyewear.com and check out the frames available for purchase.
Canadian Delivery Box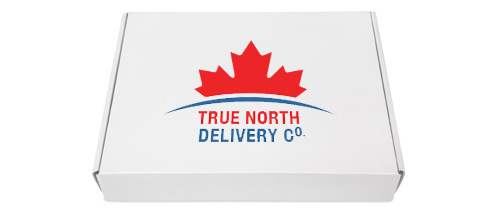 Maybe you have friends or family living outside of Canada, or know someone who is truly proud to be Canadian. Either way, True North Delivery Co. is a great gift for you to get them this holiday. For $22.99, this company will ship a box of Canadian goods that will surely put a smile on anyone's face. Tim Horton's coffee, maple syrup, mittens and other surprises are just some of things their care package will contain.
Learn more and place your order on their website.
Oak Bottle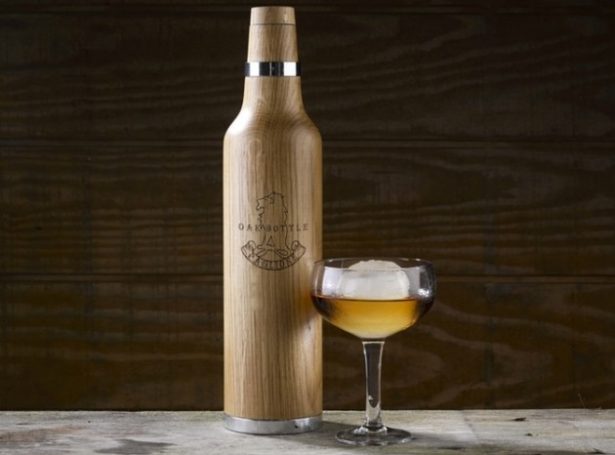 For the wine lover, this gift surely won't disappoint. The Oak Bottle accelerates the aging process of wine while allowing users to infuse their own flavours into their bought or homemade wine, beer and cocktails. For an added personal touch, you can get your bottle engraved with a unique design, making it an even better gift for that special someone.
Visit their website, www.oakbottle.com to learn more.
Relaxation Mat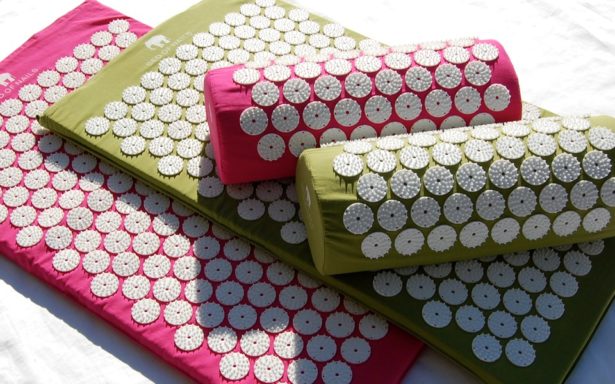 This product isn't your ordinary yoga mat, but one made specifically for acupuncture therapy you can use at home. This company has created a mat designed for comfort and daily use. Their website says it will induce deep relaxation, promote sleep and improve happiness. The mat costs $89.99 and the cushion is $49.99. You can buy this product at Bed, Bath and Beyond or their website www.bedofnails.org.
Athlete Pain Reliever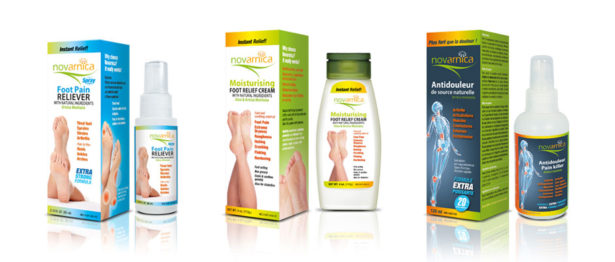 Injuries and pain are bound to happen for any athlete, so help them tackle aches with this spray on painkiller that is made in Canada. Novarnica helps athletes with pain relief for arthritis, sprains, bruises and more. They offer their product in different sizes for travel as well as pain relief made specifically for sore feet.
Locally Curated Gifts from Toronto's Village Juicery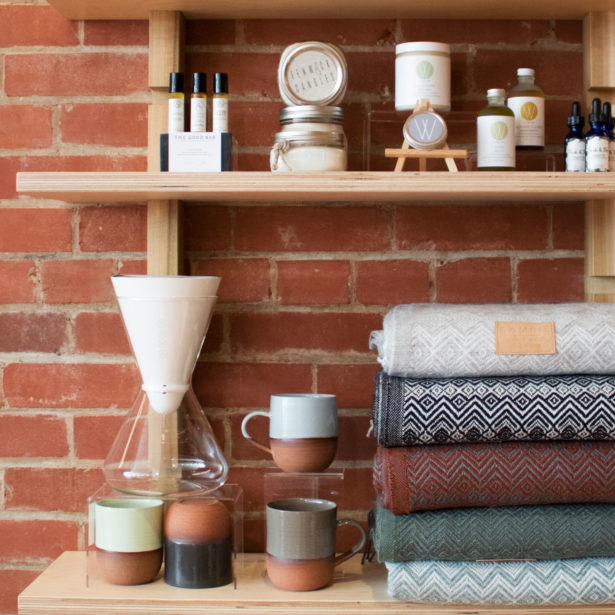 Toronto's community juice company (and the city's first and only certified organic juicery!) is all about keeping it local – from their Ontario farm partners to their urban production facility to the charities they support – and their 2016 holiday gift offerings are no exception. Village Juicery's new gifting wall has been curated by their team of 15 on-staff nutritionists to offer beautiful, locally-made and delicious treasures for Wellness Warriors. Highlights include:
• Handcrafted Village Juicery Ceramic Mugs ($30) – handmade by small, family-owned, Toronto-based Akai Ceramic Studio, pair one of these timeless, dishwasher-safe dipped mugs with a one litre bottle of Village Juicery's house-steamed Ginger Fireball elixer ($20 for six servings), Wild Chaga Cider ($12 for six servings) or Sun Potion Hot Cocoa ($20 for six servings) for the ultimate heart-warmer.
• Tusk & Fin Beard Oil ($32) – crafted by Village Juicery nutritionist Marieke, this deeply nourishing beard oil is a blend of organic sweet almond, argan, vitamin E and essential oils that soothe, protect and heal sensitive skin. $1 from each bottle is donated to the Cure Alzheimer's Fund.
• Village Juicery Recovery Pack ($30) – the hardworking host or hostess will appreciate this specially-designed gift to help the body recuperate and recover the next day. The pack includes one 500 ml Hydrate & Heal juice, one 500 ml Be Clean juice, one Earth + City Organic Cowgirl Cookie, one E3 Live Shot and choice of Tumeric Shot or Immunity Shot.
• Frequent Flyer Power Pack ($20) – the ultimate gift for frequent flyers, Village Juicery has bundled together its best 60 ml booster shots for travellers this holiday season, including two Immunity Shots, two Turmeric Shots, one Ginger Shot, and one Digestion Shot.