Are you looking for any last minute Valentine's Day gifts? From readers, to adventurers and food lovers, we've got something for everyone. I have included some information below.
 Fire Dept. Coffee— For the coffee lover in your life, Fire Dept. Coffee has a roast to   help you get through anytime of day. Their original medium roast is the perfect kick  you need to start your day off right. If you're looking for a deeper flavor, their dark roast is made from organic beans from fair-trade farms. Their newest creation Bourbon Infused, is the perfect vehicle for one's favorite bourbon, whiskey, or cream based liquor after a long hard day on the job. In their mission to serve their community, portions of sales are donated to military and fire related charities.Fire Dept. Coffee can be ordered online at https://www.firedeptcoffee.com/.
ShowOff Your Life-Combining bluetooth technology with an advanced magnetic system, the ShowOff Super Mount will revolutionize the way you take pictures and help you to say goodbye to the selfie stick. ShowOff's cutting edge technology allows you to securely attach your phone to clothing, motorcycle tanks, rearview mirrors, and more, by simply attaching their mounting pads. The bluetooth remote allows you to take photos up to 30 feet away. Whether adventuring or taking pictures with the family, ShowOff makes capturing the good times even easier. The Super Mount can be purchased online at https://www.showoffyourlife.com/. Retail $29.99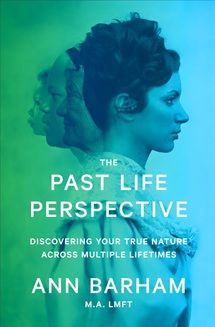 The Past Life Perspective–The Past Life Perspective: Discovering Your True Nature Across Multiple Lifetimes, details sixteen years of Ann C. Barham's (a licensed marriage and family therapist, and internationally certified regression therapist) experience with past life regression therapy. By opening the files of her most fascinating and insightful client sessions, Barham demystifies past life therapy with a practical, down-to-earth approach.  Sharing arresting tales from actual clients, readers are invited in to see how traumatic and pivotal experiences from past lives seldom stay in the past but continue to affect our actions, emotions, health, and relationships now. More information can be found at http://www.pastlives.org/.
Malt Shop Cookies—The best gifts are the personal ones full of warmth and simplicity. Malt Shop Cookies provides both. Upon receiving the package, the recipient will open to a customized Gift Bag or Gift Tin with a personalized photo and message. The taste of the malted milk cookie will then deliver a forgotten flavor and treasured memory of Malt Shops, Soda Fountains, and Diners. Available in Chocolate Chip, Mocha Chocolate, and Double Chocolate, there is a flavor for everyone. The cookies can be purchased online at http://www.maltshopcookies.com/.
Groove Life-Groove Life will give you one less thing to worry about while active or simply going through your busy day. The innovative ring is made out of a low profile, flexible silicon that is carved with their patented design, ensuring proper airflow to your fingers. This keeps moisture out while promoting comfort, putting any fears of poor circulation out of your mind while training. The stylish ring will put your mind and body at ease. Groove Life can be purchased online at www.goovelife.co. Retail $29.95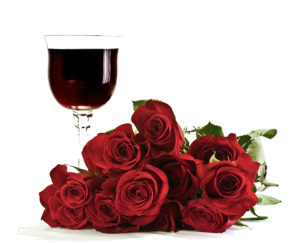 Instabuggy– Aiming to offer a solution for lovestruck, hopelessly busy Torontonians, Instabuggy offers 1-hour delivery for their massive selection of 3,887 red wines, 2,192 white wines, 111 brandies and cognacs, and hundreds of baked goods (like Rosedale favourite, Summerhill Market's mouthwatering nutella chunk cookies). Known as Toronto's speediest grocery delivery service, Instabuggy recently expanded their scope to deliver directly from stores like Coppa's, Sobey's Urban Fresh, and even the LCBO this past December. For a stress-free celebration, Torontonians can order wine, cognac, chocolates, and prepared gourmet meals for 1-hour delivery to their home, or office directly through Instabuggy's website, or through the Instabuggy app.