Social events in any city are what regularly brings many of us together. We celebrate, network, meet new friends, help charities and raise awareness for good causes. Some of the most anticipated and memorable events in Toronto include Motionball (For Special Olympics), Powerball, TOM* Fashion Week events, Gotstyle Menswear fashion events and of course, Eligible Magazine's own annual TIFF Bachelor Party. These are some of the events that are the most photographed and talked about for months. And, as easy as it may seem to organize and execute, little do many know that they are actually being organized months, even a year in advance.
"The very day after another successful Motionball, our team begins to prepare for next year." explains Jennifer Love of Duet PR in Toronto.
The other key component for a successful event are the event's sponsors.
"Sponsors are a great way to enhance an event through brand activations and also provide an experience for guests." Says Michelle Planche of Paradigm Events
Liquor sponsorship is not only key, but sometimes a challenge to secure. Wine and liquor companies are continually being asked for their generous participation and find themselves having to draw the line somewhere. One of the most sought after wine sponsors is Apothic Wines of Modesto, California.
Apothic Wines are "inspired by 'Apotheca,' a mysterious place where wine was blended and stored in 13th century Europe, the wines of Apothic are truly unique in style and taste.
Apothic winemaker, Debbie Juergenson, crafts bold, captivating Apothic blends by using only the most distinctive California grapes. From vintage to vintage, the character and flavor of the individual varietals guide the shape of each blend. To craft Apothic wines, Debbie looks for a unique blend of grapes to create intense aromas and bold flavors. Each vintage, she lets the grapes guide the way from the vine to the cellar, crafting a collection of unforgettable wines, including Apothic Red, White, Dark, Crush and a limited selection of seasonal releases.
The wines offered at the Eligible Magazine Bachelor Party where an instant hit with the attendees!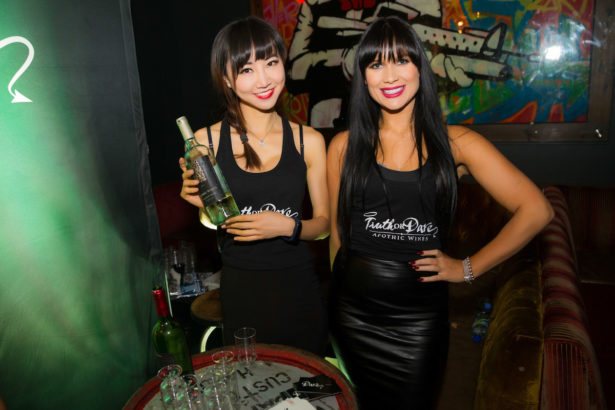 The other liquor sponsor at the always anticipated bachelor event was Black Fly Beverages of London, Ontario. Although a first time sponsor of the event, Black Fly Beverages, founded by husband and wife Cathy Siskind-Kelly and Rob Kelly surprised guests with it's "more natural and less sweet" premium spirit beverage. In fact, men and women were equally enthusiastic about this Canadian crafted beverage.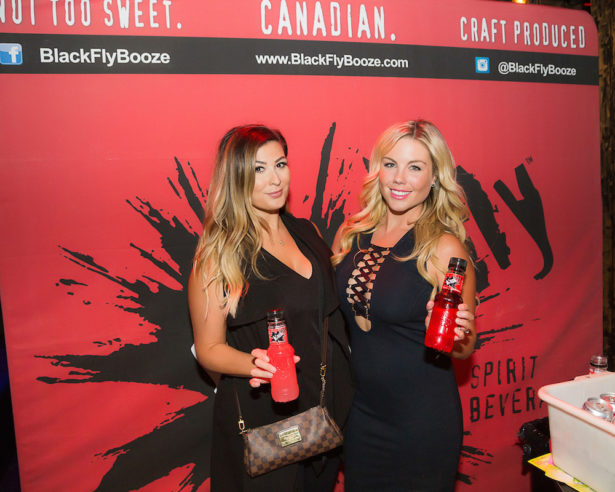 The Blackfly "not too sweet" line up includes Vodka, Tequila, Rum, Whisky and Gin mixed drinks all made with premium ingredients. In fact, using the LCBO sugar scale for ratings, Black Fly drinks rank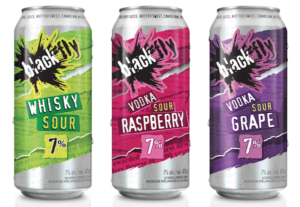 low in sweetness with Vodka Cranberry a 4 and Vodka Grapefruit a 6, compared to ratings of 9-16 for traditional RTD beverages. This is accomplished without the use of artificial sweeteners (no high fructose corn syrup or aspartame) and the beverage is gluten free.
The Black Fly team reflects the Eligible Magazine demographic as young and innovative, which is precisely their market as well. Employing their own sales team across Ontario (rather than an agency) the company is led by VP of Sales and Marketing Mike Pearce (35 years old, been with the company for 9 years, integral in growth across Canada and now leads the charge into the US). With their finger on the pulse, the success and growth of Black Fly over the years can largely be attributed to the passion and determination of this team.
When it comes to food for the best events the choices are many. Top caterers in Toronto include Treeline Catering (last years sponsor) that can handle any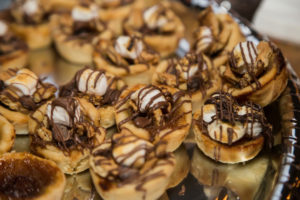 type of delicacy depending on your budget and size of event, to small caterers like Our Little Bakery that specializes in smaller more intimate events providing cakes, cupcakes, tarts and cookies.