We all make mistakes. Whether you are a guy or a gal, you are bound to have had hit a few bumps along the dating road.  If your path to love has you hitting more potholes than a ride down NYC's Canal Street in the middle of winter, then you may need to pump your breaks, pull over and assess if it is time to recalculate your route.  Here are some of the most common dating don'ts I see clients, friends and family commit across gender lines.
#1 One Word: SMARTPHONE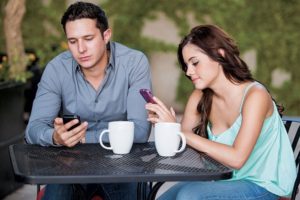 A date generally means two people getting together. Not you, your date and your entire social network. How are you supposed to connect with someone if you are a glance away from being connected to EVERYONE?  We, as a society, have a compulsive need to check our phones.  If it is sitting on the table next to us, we will look at it.  How do you think that makes the person you are trying to get to know feel? C'mon, people!  Put your phones away on your dates.  Otherwise, you are sending your date the wrong message.
#2 Talking Too Damn Much
Sure you are interesting and have a lot to share about yourself but this is not a TED Talk about your origins. Being a motor mouth during the date is a huge turn off.  People want to know that you are interested in them. Learn to listen and have a  conversational exchange on a date!
#3 Having An Impossible Check List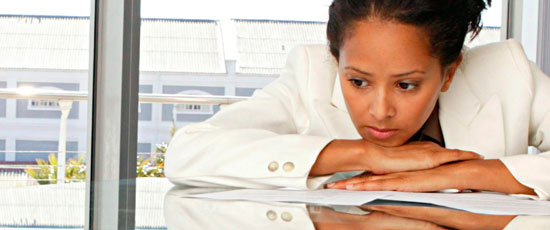 It is important to have standards and to know what you like.  But, do you want your potential mate to have qualities that you do not possess yourself? If so, you want perfection. And, in case no one has filled you in yet, let me.  Perfection does not exist. Figure out your wants vs your needs.  For example, you WANT someone who looks like Dwayne Johnson.  You NEED someone who is dependable. Get it? And make sure to leave your list of requirements at home. If you are essentially interviewing someone you are dating to fill the role of boyfriend of girlfriend, you are on the wrong tack. The person you are with can feel that and it is a major turn off.
#4 Talking About Your Ex
You broke up for a reason.  Your relationship is in the past so leave it there.  And certainly do not bring your ex to your date by referencing her or making comparisons in your head.  It's over.  Move on and give the person you are with a chance based on their own merits and qualities.
#5 Sex Too Soon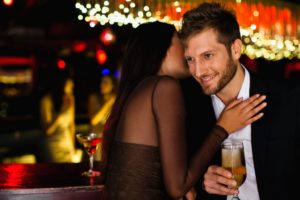 Sex is fun. I get it! But having sex too soon can complicate things. It is hard to know if there is a connection based on interests and genuinely liking each other if you are sleeping together from the start.  Guys have respect for someone who has enough self respect to wait. And women will appreciate being with a someone who can show restraint while you develop trust and respect for each other. Be mindful of your motivation to have sex and keep your pants on for now.  
Try to be open to making changes in order to get results. With a little awareness and some slight adjustments you can transform your current lack luster dating life into something more satisfying and enjoyable. Green light, go!