Depression does not come with a warning sign; in fact, an individual can be clinically depressed and not even be aware of it. I was that person. There are phases in life where all that you ever 'planned' for the near future crumbles and all chaos breaks lose. Last year, the final semester of my senior year at university was exactly that! I had the GPA that led my Professors to have my dream job lined up for me, I had a quaint place which was my very first own 'home' that I crafted myself with much love, I had a handful of best friends, scratch that, soulmates I found at high school that lived merely a few minutes away from me and I had most of the right ingredients needed to brew a 'fairytale' love story. Life was perfect!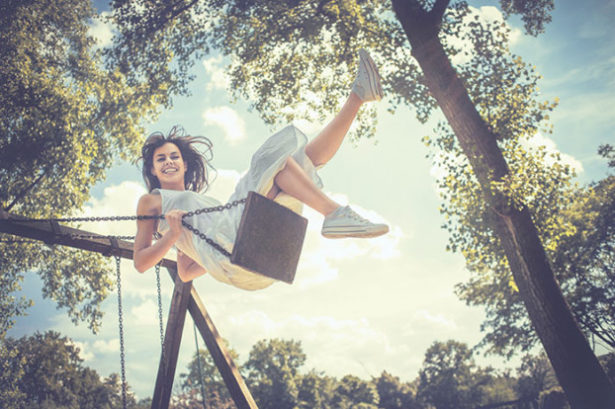 RELATED: 10 Habits Of Ridiculously Happy People!
But isn't it when everything is going right that a plot twist happens? My plot twist was that without warning I had to wrap up my entire life and move to not just a new city, but to a new continent! Basically, I would have to hustle from scratch for my dream job, try to feel at 'home' in a city where I didn't want to be in the first place, I was struggling with time-zones to have a decent conversation with my best girls and that 'fairytale' I was talking about, that turned into 'history'. When life challenges us with multiple obstacles it wears our spirit out, after all, we only are human. As my depression overcast my spirit with each passing day of this 'new life' I had no energy to pursue my many hobbies. Guilt especially encompassed me every time my stacks of novels disappointedly looked down at me for abandoning them. Despite being a bibliophile since I was a little girl, I pondered over why I hadn't been able to make myself come to read a book in months. I wanted to blame my depression for taking my passion for reading away from me too when suddenly, the wise words of my favorite author. J.K. Rowling came to my mind,
"If you do not like reading, you have not found the right book."-J.K. Rowling
Perhaps with my life evolving my preference in reading had too, that is when I knew it was time to clear my head, shut my eyes and let my heart do the thinking. It didn't take me long to realize that I needed guidance, not one of those 'self-help' books but something enlightening that could help my spirit to get itself out of the current rut. When you want to help yourself and give it your best shot to stand up strong as ever, is exactly when the universe guides you. I too was guided when I found myself come across six short spiritual books that not only fed the soul but taught me that reading can truly combat depression. But that is what worked for me.
To anyone who is reading this right now, if it isn't spirituality that you are in search of then a spiritual book is definitely not going to help. There are however books out there for everyone; once you find the ones meant for you, they exhilaratingly let you escape temporarily from reality and take a break from life as you step into an unknown realm of stories and characters that can inspire you to see your personal life from a different perspective. So, what are you waiting for? Clear your head, shut your eyes and let your heart guide you to what bookstore you need to head out to next!