Toronto has many diverse architectural qualities that range from being old-but-gold to modern and sleek. However, despite the classic and timeless quality of older Toronto buildings, we are a changing society that is veering into a more modern direction. The Toronto Of The Future event took place from June 26, 2017 to June 30, 2017 at the Metro Hall/ Metro Centre (55 John Street). This Toronto event showcased exactly what the name promised which is the architecture that will create the Toronto of the future. There were 3D models that were displayed along with presentations and visual representations of upcoming and approved projects as well as ideas for the future of architecture.
The Chief Planner from the City Planning Division of the City of Toronto as well as the co-host of this Toronto event, Jennifer Keesmaat, explained:
"Toronto is a leading city in the Western Hemisphere with respect to the unprecedented scale of urbanization, redevelopment and renewal we see today. We expect this trend of rapid change to continue and as a result we need to continue to push our thinking with respect to what the city could become".
Toronto Of The Future showed citizens how Toronto can grow into a city of efficiency and style with benefits for everybody. The progressive direction that was featured in the Toronto event encouraged citizens that the future of Toronto is positive as long as we, as a society, are open to change.
2 Queen West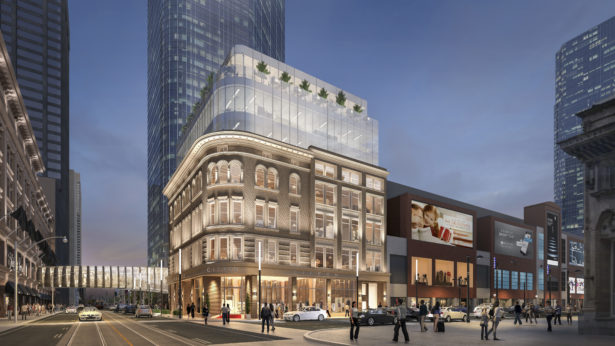 Could this building really have originated in 1895 and now look so modern? It sure does not look 122 years old to me… Zeidler restored the 4-storey Jamieson heritage building and added 3-storeys of a glass addition as well as a green roof for those who embrace the modern era.
33 Avenue Road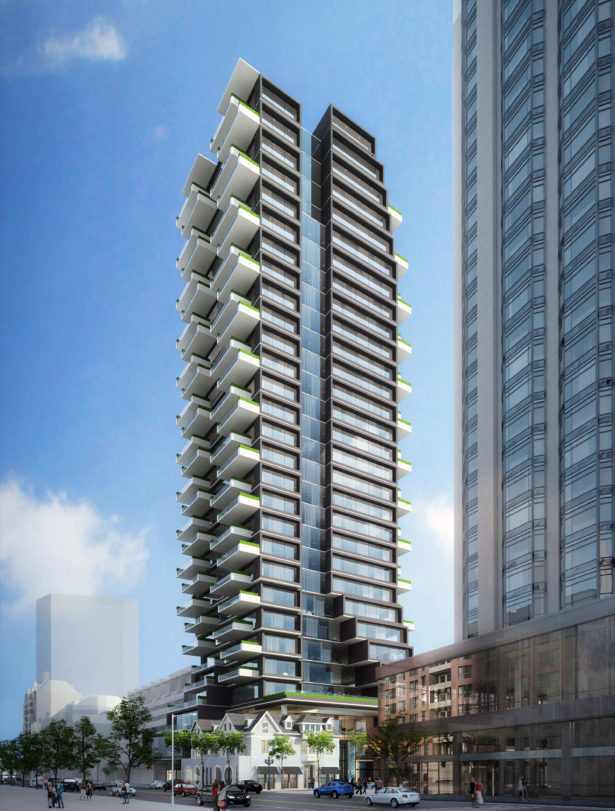 A magnificent residential building along with the first 3 floors being commercial retail can never be a bad thing, am I right? Not to mention that this residence has a public area that will have activities and programs and it is located in the Yorkville area.
Cityplace Block 36N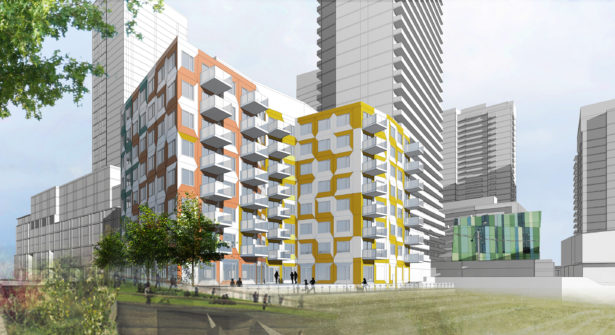 Affordable rental housing mixed with a comfortable and interesting design? Yes, please! City place Block 36N is a part of Toronto's Open Door Housing Program and has a stylish and chic appearance.
Eau du Soleil Waterfront Condominiums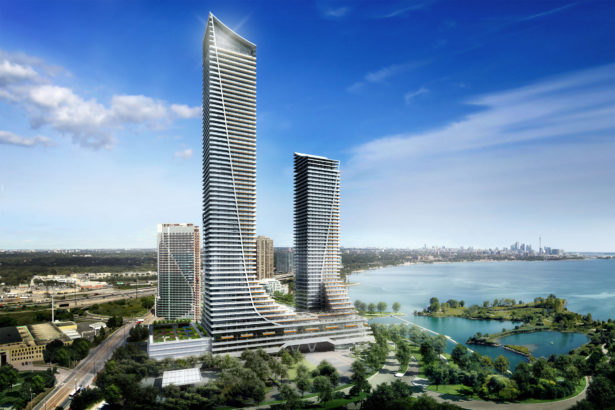 These Eau du Soleil Waterfront Condominiums are the essence of modern design with their green roofs and sloped structures which is perfect for the diverse buyer.
Grenadier Square Redevelopment
The Grenadier Square Redevelopment is an aesthetically pleasing redevelopment if I do say so myself. This unique design is exciting and interesting for citizens and passerby's.
High Park Village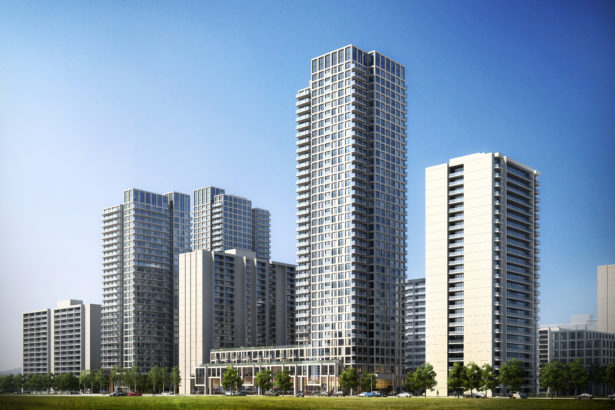 The High Park Village development recreates an apartment of the 1960's and also creates an enticing and convenient environment for pedestrians and residents.
Ryerson University Student Learning Centre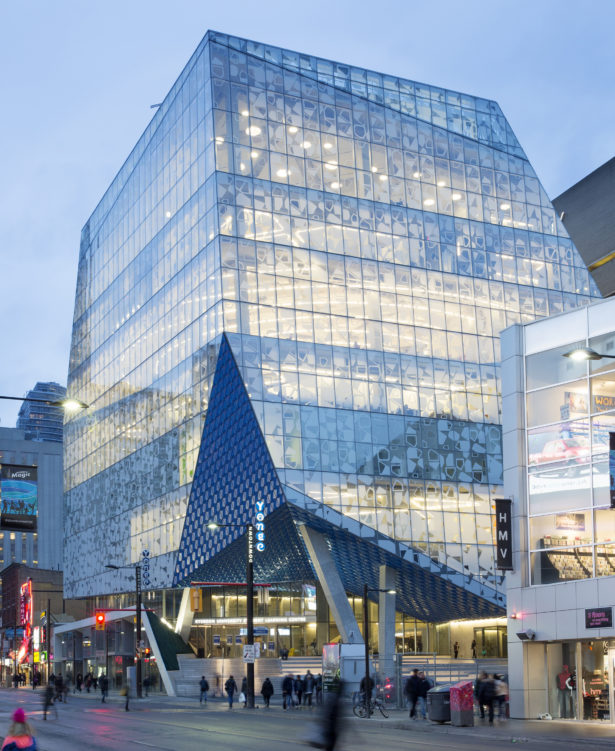 Can studying be enjoyable? It can be once you are in awe of the new and improved student centre which includes: 8-storeys of an incredible glass appearance, an elevated plaza, a bridge to the library, as well as diverse learning environments.
 Toronto Eaton Centre Bridge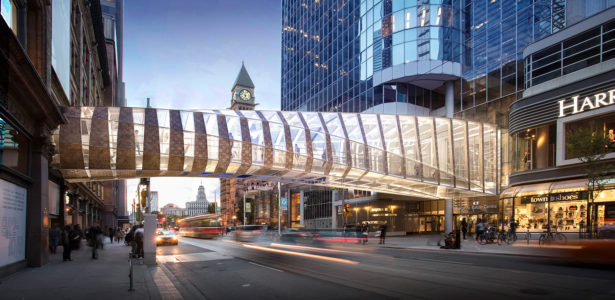 Get ready to walk through an actual work of art, created by Zeidler and WilkinsonEyre, while you are doing your holiday shopping as you can stroll through this bridge made, from floor to ceiling, of glass panels and crafted angles.
Union Station Train Shed
Union Station got a makeover and it all started with a glass atrium canopy replacing the central area creating an enjoyable space filled with natural, beaming light.
UP Express Union Station Platform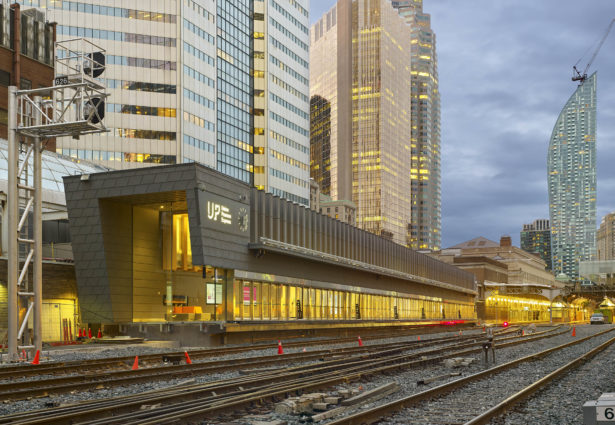 Welcoming? Warm? Comfortable? Am I talking about your home sweet home? Actually, that is the description of the rail link between downtown and Pearson International Airport. Passengers will feel at ease in the bright and natural structure.