Art is all around us and so many different things can be interpreted as art. I mean, you can't spell Earth without ART. I know you have heard that one before. However, despite the interesting architecture in a random old… I mean vintage… neighborhood, or the dessert you bought that was so aesthetically pleasing that you had to snap a picture to post, or the pretty graffiti on the side of some buildings that just speak to you; there are places that we can visit to view classical and unique pieces by different artists. Here are a few of our top art galleries to visit worldwide: 
The Louvre in Paris
The Louvre may be one of the most famous art galleries in the world and is DEFINITELY worth your time. In fact, a visit to this art gallery guarantees you to meet the one and only Mona Lisa as she greets you with her smile … I think that's a smile… But regardless of Da Vinci's masterpiece, there are other reasons to go to the Louvre especially if you consider yourself a renaissance junkie.
RELATED: The Intoxicating Colors Of New Orleans
This classical art gallery is full of history and displays the roots of how art has grown in the past couple of centuries. Plus, if classical artwork is not your absolute favorite, the Auditorium of the Louvre showcases lectures, films, music, live performances, and literature so, basically, there is something for everyone.
The Broad Museum in Los Angeles

The Broad Muse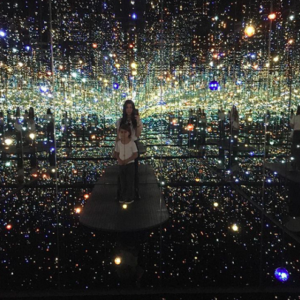 um is a drastic contrast to the Louvre because it displays art from a modern viewpoint. The building itself looks like a modern work of art. This art gallery is known for their remarkable installations, especially the Infinity Mirrored Room by Yayoi Kusama.
After registration and waiting for your turn, you can stand in this breath-taking room and feel as if you are standing in the middle of the galaxy for about forty-five seconds. TV reality star Kourtney Kardashian, from Keeping Up with the Kardashians took her daughter, Penelope, to the Infinity Mirrored Room in February 2016. This specific installation will be available until September 30, 2017, but the Broad museum has many other unique and powerful installations and exhibitions that will amaze you.
Art Gallery of Ontario in Toronto
The Art Gallery of Ontario has a various selection of collections that range from renaissance art to contemporary art as well as different outlets such as photography or sculpture. This gallery also has a range of genres and te
chniques that interest many different cultures and personalities. There is a unique exhibit that may spark your interest, which will take place from July 6, 2017 to December 3, 2017, called Reblink and it will show how our perspective of art changes throughout time. Toronto-based digital artist Alex Mayhew styled this exhibition so that viewers can download a custom app on tablets and smartphones that interacts with artworks in the gallery. Viewing different art pieces through the device camera will show Mayhew's version of classical art and display how society views art in this era compared to the last couple of centuries. To top it all off, this art gallery is located in Toronto which is one of the prime cities in Canada, eh?
Van Gogh Museum in Amsterdam
There are galleries that showcase specific time periods and genres of art but are there galleries that honor only one artist? The answer is yes. In Amsterdam, there is the Van Gogh Museum which specializes specifically in, you guessed it right, Vincent Van Gogh. His artworks are displayed for viewers to see as well as learn about what influenced his work. What stands out about this museu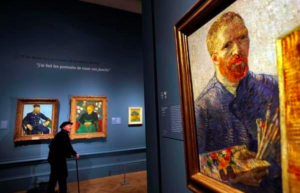 m, besides Van Gogh's masterpieces, is the Feeling Van Gogh interactive program specifically for the visually impaired (or anyone, really). This program includes the chance to feel the brush strokes of the 3D relief reproduction of Sunflowers as well as listen to the painting's soundtrack and smell the sunflowers. There are other works of his that are incorporated in the program and are viewed with senses other than sight. Feeling Van Gogh is not only beneficial for the visually impaired but it could be a great experience to learn about how to appreciate art for the feeling it brings rather than the aesthetic it upholds.
RELATED: 5 Reasons You Need To Freestyle Travel
Now, whether you're booking your trips to Paris to see the Mona Lisa or if you're googling "Kourtney Kardashian Infinity Mirrored Room" to see what the installation is all about… in the meantime, step outside and look at some cool architecture that you enjoy. Perhaps even order a pretty dessert so that you can post it on Instagram or, maybe, check out some interesting graffiti on the side of that unique coffee shop that everyone raves about and search for some art that is right outside your own door.