Mr. Sun seems to be shining his strongest onto The Six this summer; never fear, Eligible Magazine is here! We have you covered with the ultimate non-alcoholic summer brews for all you Torontonians out there, cooling off just got yummier.

Tangerine Tonic
Parched after a thrilling shopping spree at Sherway Gardens? Beaumont Kitchen is the place to head down to for their Tangerine Tonic. This particular tasty brew is the perfect blend to refresh you on a hot summer afternoon as you sip the tangerine, agave syrup, lime juice and tonic water garnished with mint sprigs.
RELATED: Coffee, Sugar And Downtown Toronto

Wanderlust
Is free spiritedness your vibe this summer? Then let yourself wander over to The Drake's and order the absolutely rejuvenating virgin-cocktail to aid in your beat-the-summer-heat needs! Infused with cucumber, mint raspberry, lemon and seltzer water this cooling cocktail will sure have your taste buds rejoice and sing hallelujah!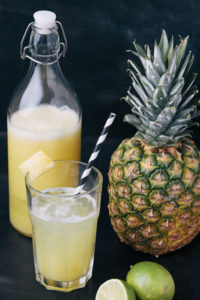 Dante's Detox
Don't have a sweet tooth and prefer your drinks on the tangy-sour side? Take a detour from the usual sugar-rush summer drinks and head down to Luma for the tongue tingling pineapple and lime juice mix topped with de-seeded jalapeno wheels infused together by ginger-beer. Cue, lip-smacking deliciousness!