The word "vacation" has so many different meanings. For one thing, it could mean tanning on a beach with the sun beaming on your skin and the waves touch your toes. On the other hand, going on vacation could mean visiting famous landmarks and taking breath-taking photographs like the photographer you truly believe you are. For those who thrive on learning the history behind the city and favour colder weather and fuzzy sweaters: consider travelling to London, England. Yes, the weather is a tad chilly but get your best light jacket and take the time to walk around the city of London and enjoy the fresh and chic atmosphere while visiting the wonderful sights of the city.
RELATED: 10 Inflight Travel Essentials
Big Ben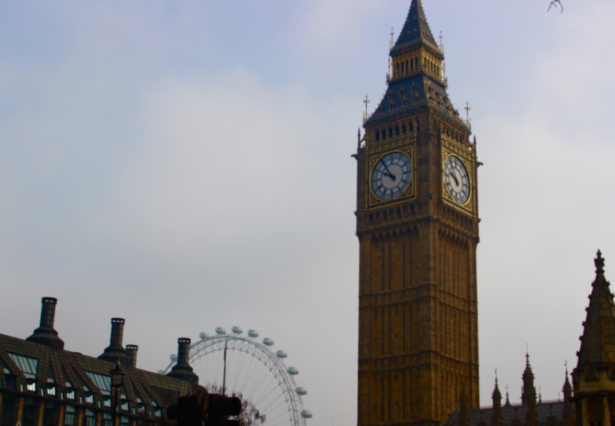 Big Ben = an icon. I don't think there is even a chance that you can visit London, England without coming across Big Ben at least once since it towers over the city. Whether you are close to or far away from this monument the view never disappoints. The highlight about Big Ben isn't about the clock itself but more about the powerful presence of this structure that engulfs the city and represents it.
London Eye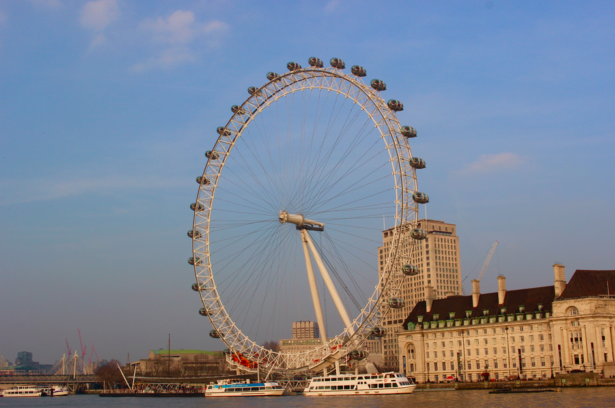 The London Eye … clever name, huh? Don't be fooled by the circle structure with a supposed pupil in the middle for this is not an actual eye (shocking, right?!) but it is a massive ferris wheel. I guess you can consider this to be a carnival ride to the extreme? Just think of the pictures you will get when you are right at the top? Sounds pretty comment-worthy to me! Perhaps this landmark was considered the eye of London because once you reach the top you can literally see the whole city, and it is pretty darn remarkable.
British Museum
History… let's be honest, it's pretty cool if you don't have a boring teacher. Well, even if you had a boring teacher there was always one day in history class that made everyone excited to learn and that was a school trip to a museum. Visiting the British Museum definitely exceeds your expectations and every exhibit is fascinating. There are many different displays such as sculptures, replicas, rare artifacts and even mummies. There is so much to learn and explore which will guarantee you an exciting night at the museum… besides the part where the displays come to life but we can live without that.
Tate Modern
Modern times call for modern art and that is exactly what the Tate Modern offers… I mean, it's even in the name. There are many famous artists featured at this museum including Andy Warhol, Pablo Picasso, Giacometti, Modigliani and much more. The art in this museum is progressive, unique and strays from the normality of Classical and Renaissance art. Unlike many Classical art galleries, the Tate Modern does not only carry tangible works from artists such as paintings or drawings but they showcase installations that are based upon other factors like, for instance, the sense of sound. The art works in the Tate Modern encourages conversation because of the controversial and dynamic pieces that the gallery embodies.
National Gallery
You can never go wrong with the classics and the National Gallery is the perfect art museum in London, England to view classical paintings from the renaissance era.  This gallery holds works by Da Vinci, Titian, Rafael, Monet and many other talented artists. Walking into this art gallery does not feel like walking into a museum but, instead, it is as if you are stepping into a renaissance castle decorated with portraits of ancestors from many generations. Every room is unique and, besides the works of art hanging from the walls, there is also art shown through the architecture of the museum too.
Shakespeare's Globe Theatre
Everyone is familiar with the works of Shakespeare. I know that you can recite at LEAST one line of Romeo and Juliet even if you cannot speak fluent Shakespearean. Well, take yourself back to your high school english classes without actually going back to high school (whew!) and visit the Globe Theatre. The Globe Theatre does not have a roof and is exposed to the outdoors and the (hopefully) fresh air. It features Shakespeare's plays and there is also a section which showcases Shakespearean costumes, artifacts, and props from the plays. Even if you did not get an A on your Hamlet essay it is okay because who doesn't love a good play in an outdoor theatre once in a while? Plus, if "Juliet is the sun" then maybe you will get to see her too through the skylight.
RELATED: London Is Heaven For Tourists
So, for all of you cool-weather loving and sun tan-loathing people out there: consider travelling to London, England for your next trip to see amazing landmarks, eat incredible food, and take lovely pictures of the sheep and daffodils (because, literally, they are everywhere).