Every fresh graduate goes through it; the transition from your student life to your professional life and then diving head forth into adulthood is the utmost challenging milestone an individual can experience. Six months after graduating with a degree in Journalism from the American University of Sharjah I was agitatedly wondering when I'd get my big break with the news story or interview that'll make Hira Hyder recognized as a Journalist overnight. Life never fails to uplift me just when I'm about to lose hope; though I never imagined that my dreams would have been reinstated by my forever celebrity crush, the international Rockstar, Ali Zafar!
Let's time-travel with a few flashbacks; during my university student life, I was juggling my university courses to maintain my GPA, along with my responsibilities as President and Editor-in-Cheif for my university's official newsletter, being the Vice President of my university's Pakistani Cultural Club; striving to represent my country with honor. To top it all off, apart from my university's extra circulars I was fortunate to break through into the media industry from publishing multiple articles on online-magazines, conducting my own live TV show on a prestigious internationally aired channel, where had I attained the opportunity to interview important personalities from politicians to celebrities to Air Force Commodores.
RELATED: The Walled City Of Lahore And Iqbal Hussain; The Painter Of Lost Souls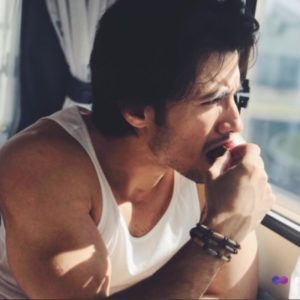 But after graduation when I set out to conquer the world, a degree in hand, as an official Journalist, life threw adulthood's curve-balls my way. Unemployment mocked my over-qualified resume, certificates, and experiences. Post-graduation, just how every individual does, no matter how positive and chirpy they may be, they feel a sense of being lost, I too was engulfed by that phase.
Ever since I was a child at the age of four I would pretend to host my own TV show with imaginary guests, as time passed I discovered my passion for the English language during high school which led my choice of study to the profession of Journalism in university. Becoming a renowned Journalist was not only my dream it was my passion. On an ordinary contemplating-life kind of a night, it was my passion that led me to Tweet Ali Zafar expressing how scoring an interview with him would be the day my Journalism career would be at its utmost brilliance!
Due to a difference in time zones as the international celebrity, Ali Zafar replied to my tweet all the way from Pakistan, my phone blinked at 3:00 a.m. in Canada. As I sluggishly gawked at the Twitter notification my inner 13-year-old Hira who's die hard crush was Ali Zafar had to be strictly calmed by the composed 24-year-old Hira who had turned on her professional Journalist mode (the inner conflict caused a spastic mini-dance after Ali answered each insightful question that was asked.) Paired with the realization that your dreams can never fade if the ferocity of your passion is positively fueled, Ali's affectionate words and hand-written autograph for me at the end of the interview were what revived my hope and reinstated my dreams of becoming a renowned Journalist, in time.
RELATED: Travel Memoirs And Unforgettable Lessons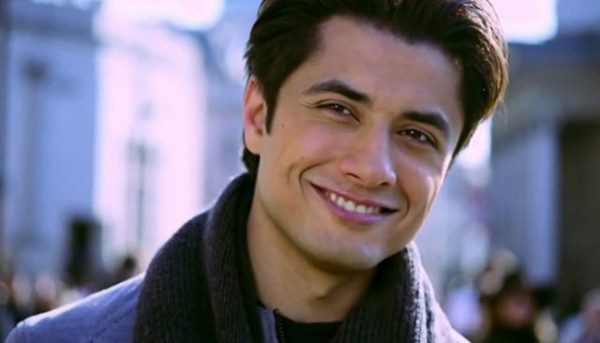 Feast your eyes and mind on the exclusive rapid-fire Twitter interview with the Rockstar himself!
Dreams Re-instated: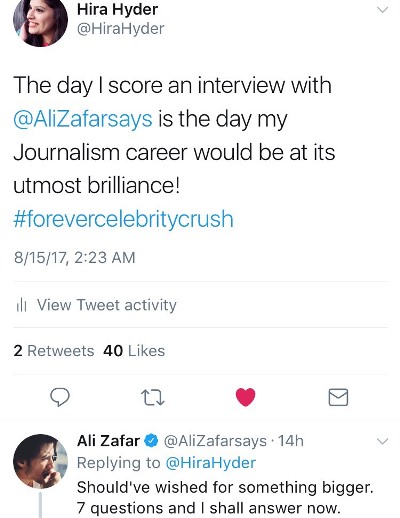 A Little Something On Adult-ing:
Hira Hyder: How did you cope with the nostalgia of your student life as you entered your professional life into adulthood?
Ali Zafar: By learning to live in the present moment and not the past.
Just Incase You've Lost Faith In Love:
Hira Hyder: True love doesn't come easy; what is it that should keep one believing in it?
Ali Zafar: The answer my friend, is blowing in the wind. Feel it.
 Brain-Dead Media:
Hira Hyder: How can the media industry revive its intellectuality that was infinite in the yesteryears, however, is presently lacking?
Ali Zafar: The era you are talking about has stalwarts enriched by literature, driven to excel in the art form. They orgasmed on creativity and not money.
Family First:
Hira Hyder: Your younger brother, following in your footsteps, is the nation's newest sensational singer; what advice would you give older siblings on how to set an example for the young ones?
Ali Zafar: Try and inspire them rather than lecturing them.
Essence Of A Woman That Keeps Him At Bay:
Hira Hyder: In a world where beauty is focused on, apart from her physical beauty, what actually makes a woman complete from a Man's perspective?
Ali Zafar: I feel it's different for everyone. I would say, her nurturing quality, her sincerity, and her power to make you a better man.
My Luck Put To Test:
Hira Hyder: Last question; grab the nearest write-able thing and in your writing send over an autograph picture to me that'll surely be printed out and framed for my room!
Ali Zafar: You are one smart girl. I foresee you going places. Here's something I wrote for you to ponder over. May All your dreams come true.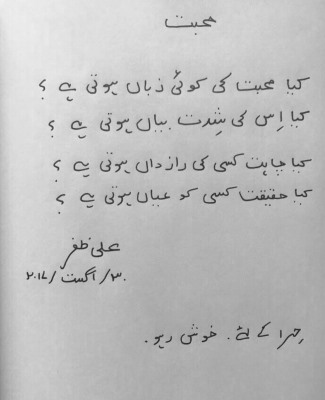 Translated:
"Does Love have a language?
Can one express the intensity of it?
Is it ever the secret bearer when one is in love?
Is the reality of it ever revealed to anyone?
-For Hira, may you be happy,
Ali Zafar."