In the quest to have the perfect date, there are often red flags and little quirks about our dates can make us uneasy and leave us un-flattered. Here are the 5 date nightmares that will have us wishing it was actually just a dream . . .
RELATED: First Date 101- Back To The Basics
Glued To The Phone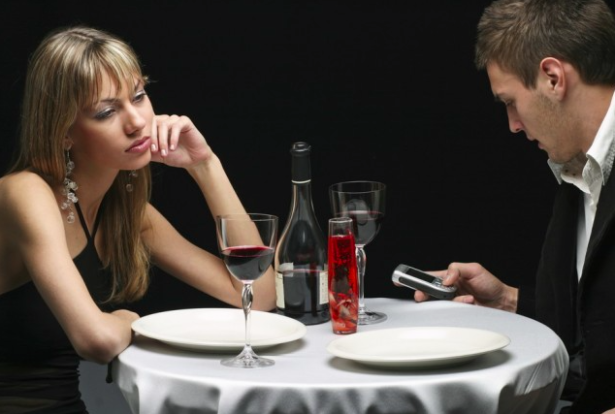 There's nothing better than having a nice date with that special someone featuring their cellphone and whoever is on the other end. Look, we all are guilty of being on our phone's a little too much. Somewhere out there you can hear a mom telling their child to "put away the phone when you are with your family at the table". However, it's date night! This is quality time to either get to know someone, make an impression, or just share some bonding time. It is hard to do any of those things while being present in the world on your phone rather than the date itself. So, if you find yourself following this habit then make a tiny sacrifice for a couple of hours and put your phone in your bag or your pocket, on silent, for the rest of the date.
So Much Silence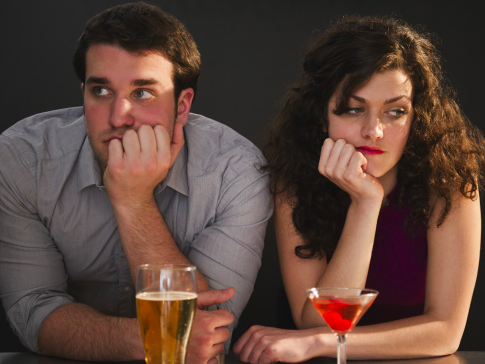 Sometimes it is nice when you can spend time with someone and just sit in silence and eat some food, watch TV or just doze off but sometimes there is an aura of silence that is just too awkward for our liking. This awkward silence is literally the epitome of date nightmares. I know that when you meet someone new or when you're going on a date it could be nerve-wracking but sometimes the long awkward pauses and silences are just too much to handle and it makes time go by slowly . . . and not in a good way. It is easier said than done, but try to understand that your date could be nervous and maybe try to lighten the mood with some jokes or small talk.
RELATED: The Art Of Great Conversation On First Dates
Too Much Talk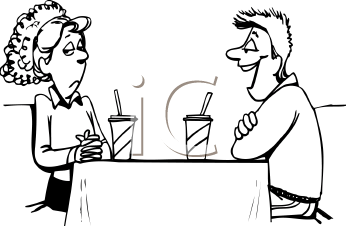 What is worse than being on a date with someone who won't talk at all? Being on a date with someone who talks too much. Alright, you are trying to impress your date by boasting about yourself, your accomplishments and how much you go to the gym (or how much you want them to think you go to the gym, let's be real) and that is fine. However, you also have to let your date speak and you have to listen to what they have to say. Think of it this way, if you are a great listener you may not get a chance to say everything you want to say but there is a better chance that you will get to say it on a second date.
Exes and Oh No's . . .
You cannot think of "date nightmares" without thinking of an uninvited guest . . . your date's ex. Talking about an ex may be the biggest red flag of all and is definitely an unpleasant topic to mention on a date, especially a first date. Your date isn't with you to hear about your ex and all of your memories with them. You are on a date because this person is interested in you and wants to get to know you. Just a general tip: if you are trying to start a new relationship try to not mention your relationships that have not worked out.
RELATED: 10 First Dates To Have In August
The Judge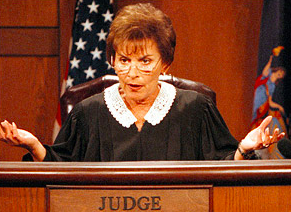 As we all know, first dates are the prime time to judge people if they fit the bill for whatever you are looking for. Yes, we are evaluating each other on this sacred first make-it-or-break-it date but it is also important not to be judgemental aloud. There is nothing that says "date nightmares" more than being criticized by someone you don't know very well and who you are also interested in. Yes, we all have flaws and there may be flaws about your date that bother you but you shouldn't outwardly criticize them if they stumble on their words or make a little mistake, we are all human. First dates are not only for evaluation but they are also very nerve-filled and sometimes you have to cut your date some slack and understand that they are probably judging themselves too and are just trying to impress you.