Summer is not over yet! Although it's near the end of August, it's predicted that we will have a warm fall/extended summer! So before you start to transition your wardrobe and summer essentials there may be few key items you want to hang on to and maybe even invest in when it comes to your workouts.
Having the right items to get you through your exercise sessions the remainder of the season and next season is key!
Beauty
Not use to breaking out? Well, extra hot classes can definitely increase your chances of clogged pores especially if you ladies are not removing your makeup before getting started. Eligible Magazine did some digging and found a few products that are ideal for throwing in your gym bag.
SkinKICK is an all natural product loaded with exotic Amazonian botanicals including cat's claw extract, dragons blood resin, and black willow bark extract to clear the appearances of blemishes and soothe problemed skin. The face wash leaves the skin feeling clean but not dried out, it's recommended to follow up with the tropical Haven Complex lotion to renew the skin at the same time.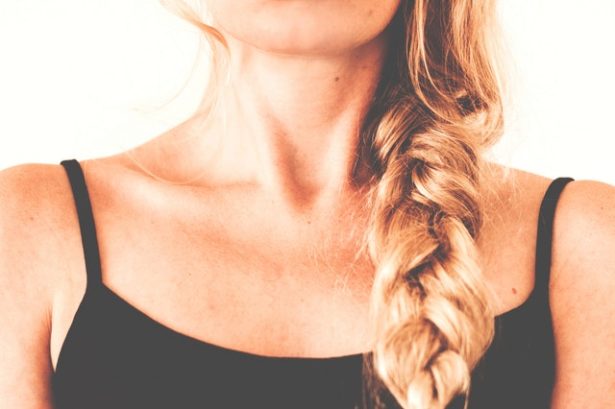 What you put on your body is just as important as what you put in your body. The clinically proven botanicals range from acai to pequi oil helping to deliver high concentrations of omega fatty acids, vitamins, nutrients and antioxidants to improve the skin's appearance. The best part is that these products are delivered to your door with a subscription service, you never have to worry about running out!
Style and Lifestyle Expert Brittney Levine is a fan of Skinn Cosmetics Olive & Enzyme Wipes. Levine says 'After a workout, it has gotten to the point where I just can't go on with my errands or to even grab a smoothie without needing to properly clean my face.  My Skinn Cosmetics Olive & Enzyme wipes are the ideal grab-n-go product that properly cleans my face and doesn't leave it feeling harsh and tingly.  Something about the olive oil properties makes it so refreshing."  
What to Wear:
Footwear
Something that can easily slip on that goes with everything in your closet is key. With Athleisure pieces becoming more and more prevalent in all aspects of fashion working in sneakers that you can wear in and out of the gym is ideal. Ryka is an innovating athletic footwear exclusively for women. The Women's Elita Slip On Sneaker is fashionably functional, the contemporary it offers the needed support that is often not found in most slip-on sneakers. If you find that a chunk of your workouts are outdoors, investing in footwear equipped to offer you the best performance on natural terrain is key!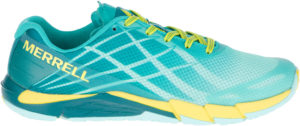 Merrell's FlexConnect Hybrid performance sneaker is not only fashionable but works for whatever your outdoor workout maybe. Not only is the grip perfect but it also has built in Anti-bacterial technology too!
Leggings
Tommie Copper's patented Copper Znergy® technology wicks away moisture to regulate body temperature and offers natural and permanent anti-odor technology inside and out by eliminating the growth of odor causing microbes on the fabric, while at the same time providing UPF 50+ protection. Naturally, these pants are perfect for outdoor workouts and protecting you from the sun's harmful UV rays.  With the Copper Znergy pants being fashionable and functional they are easy to sport all summer long during and post workouts.
Hybrid Activewear
Levine suggests Seafolly Activewear for this category! "I can't get enough of it now because the wicking properties in their leggings actually keep me cool while working out – I love their patterns and chic styles too!  Bonus – you can go in the water/steam room in them and you will be dry!" says Brittney
Equipment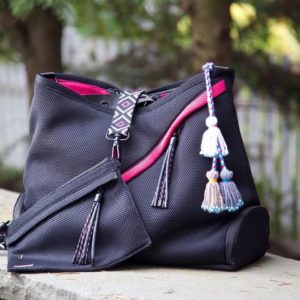 Gym bag
With workouts already being sweaty, the sweat factor gets turned up a notch in warmer weather. Needless to say keeping your gym bag smell free is not always the easiest task. The Infinity Bag is perfect for the gym with the multitude of compartments and the fact it can be washed several times without changing its original look. The bag comes in black, blue and a camo print.

Yoga Mat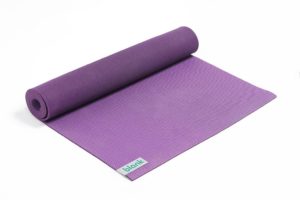 Using a communal yoga mat doesn't sit well with most people especially if you are a regular at the gym. Blank Yoga is the world's first self-cleaning premium yoga mats. In addition to self-cleaning, Blank Yoga mats are odor resistant, eco-friendly and antimicrobial. Their motto is "CLEAN MAT = CLEAR MIND = CLEAN PRACTICE". Blank Yoga utilizes silver technology to make their mats antimicrobial, a technology which is used by many major athletic brands.