All of us have at some point encountered a guy that is just not that into you. Maybe we chose to pursue him anyway, thinking that perhaps he wanted the chase. The savvier might have read into this as a dating warning sign and a big no-no. Whatever the case, most of us learn from our mistakes and get smarter as time passes and have a radar for these dating warning signs; however there are still some of us who need a little more help. Let's look at three dating warning signs that will help you sift through the "just not that into you guys" and find your prince.
Dating Warning Sign #1- He Barely Answer's Your Phone Calls 



Let's look at a close experience that will shed some light on this topic. My friend liked this guy that apparently liked her back; he texted her a little longer sometimes and asked personal questions. Great sign right? Well, in a week she started to notice that he barely answered her phone calls, and he also never returned her texts right away, ever. Sidenote my ladies, we all know that when a man likes you he reciprocates and he's happy to hear from you. So naturally, when a man is practically ignoring you, your superwoman radar must detect a dating warning sign. Think in terms of, "If he never picks up, he's probably not interested." Continuing with the story, the whole thing started to feel suspicious so she added him on Facebook, I mean you can't hide there right? Got him! Well, he never adds her back and at this point, of course, she becomes dubious about the whole thing. This my beautiful ladies again is a dating warning sign, he's telling you he is choosing not to answer your phone call and he's not excited to hear your voice. This dating warning sign is clear, let go.
Dating Warning Sign #2- He Has Shifty Eyes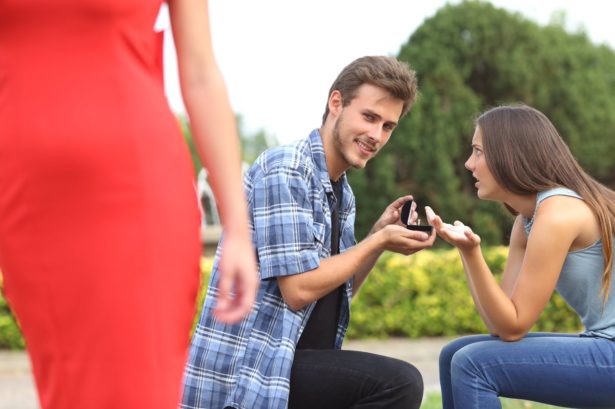 We all know men have a wandering eye at times, as we do. We as humans admire beautiful people and there's absolutely nothing wrong with that. However, when we are dating someone and everything is new and you're creating first impressions, men tend to be focused on you. But what happens when a man almost falls off his chair for turning his big head over to stare, not even discreetly at a few beauties on the same night in your presence? Well, this is where many women must perceive a dating warning sign. A guy that just met you that is drooling constantly at other women is disrespectful and has no dating etiquette. He's not supposed to make you feel like your not important; keep your peepers open for shifty eyes.
Dating Warning Sign #3- It's Always You Initiating Contact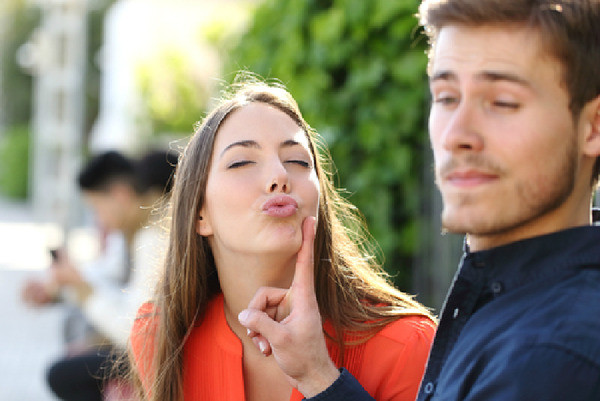 Woman are natural go-getters and they don't have a problem making plans or organizing outings. Some also don't mind asking a man out. This is perfectly okay and it shouldn't be shunned upon. However, if you decide to pursue a man this way, by taking the plunge, again, you must expect him to reciprocate. I know women who are always inviting the guy to a movie or party but he never responds. If he never gets the ball rolling on his own, I mean you already gave him the heads up, this is a dating warning sign. He should be initiating contact with you regularly if he likes you.
Have you ever expreinced these three Dating Warning Signs?  If so, leave a comment below and share your story with us.