The Kardashian-Jenner name is linked to a number of lucrative business ventures. Kim, Kourtney, and Khloé opened their first DASH boutique in 2006. The trio has since worked together on several projects – Kardashian Glow, Kardashian Kollection, and K-DASH (to name a few).
Albeit, certain professional endeavors have proven more successful than others. Did anyone hear of Kardashian Khaos? Me neither.
The Kardashian-Jenner empire is built on the collective success of its members' joint and personal endeavors through countless companies, franchises, endorsement deals, collaborations, reality shows, and modeling contracts (mainly Kendall).
Today, the Kardashian-Jenner brand continues to grow exponentially (along with their social media following). The last I checked, Kim's follower count on Instagram reached 104 million.
Each member has mastered the art of self(ie)-exposure, leveraging their colossal following to promote their personal brands.
Here's a comprehensive overview of their most recent or more notable ventures:
Kris Jenner
"Momager" – Kris Jenner, manages the careers of her 6 children, plays the role as executive producer for their reality show Keeping Up with the Kardashians (in its 14th season) along with its various spin-off shows, while running her production company – Jenner Communications.
Kourtney Kardashian
– PrettyLittleThing by Kourtney Kardashian
Kourtney went solo this October, with the launch of her 40-piece clothing range in collaboration with online UK retailer, PrettyLittleThing. Kourtney showcases a sexier style with her collection of outerwear, apparel, accessories, and shoes.
The verdict? It's a hit. From satin wide-leg jumpsuits to a velvet slip dress, this entire collection is made up of affordable must-have items.
Kim Kardashian
– KKW Beauty
– KKW Fragrance
Launching her new beauty line this past June, KKW Beauty dropped crème contour and highlight sticks as their first official product. KKW Beauty soon introduced powder contour and highlight kits into its lineup.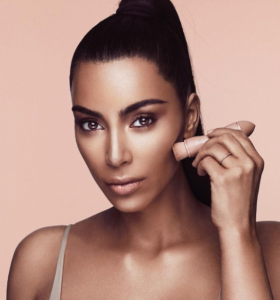 With select shades selling out in minutes, are the products living up to its hype or is this popularity a result of Kim's monumental fan base? Based off a number of unfavorable reviews, we're going with the latter.
Critics compared KKW Beauty's contour kits with similar products on the market from major brands such as Anastasia Beverly Hills and Kat Von D. Most reviews have been unanimous. Compared to its competitors, the quality of KKW Beauty's products are fairly poor and very little product is offered for the price you are paying. The verdict? It's a miss.
RELATED: 5 Beauty Hacks
Khloé Kardashian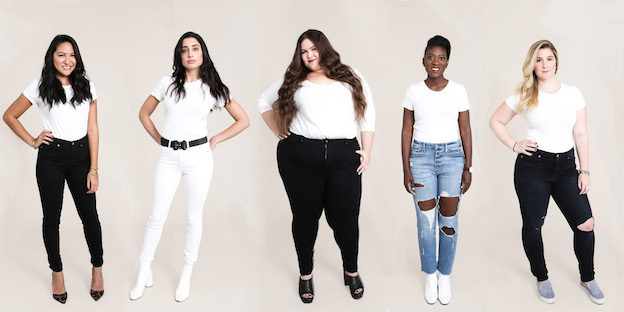 – Strong Looks Better Naked (Book)
– Good American
Early 2017, Khloé joined forces with Emma Grede to launch Good American Denim – a luxury denim line made exclusively available at Nordstrom. Good American designs its jeans for ALL women, running from size 0 to size 24.
The facts: Good American offers premium denim, an extensive size range, but will cost you around $200 a pair. The verdict? We're split on this one. They're great jeans, but definitely a splurge.
Kendall Jenner

– Kendall + Kylie
When she's not busy walking on the runway for Givenchy, Marc Jacobs, Bottega Veneta – Kendall is working together with younger sister Kylie on their clothing line. Kendall + Kylie started off as exclusive collections released by the duo in collaboration with PacSun, then Topshop.
The pair eventually launched Kendall + Kylie as their own label. The clothing line periodically releases limited-edition capsule collections aptly named DropOne, DropTwo, DropThree, and – you get it.
The verdict? While the Kendall + Kylie line carries a number of trendy pieces to swoon over – outerwear, apparel, accessories, and shoes, it's on the pricier side. $125 for a bodysuit anybody?
Kylie Jenner
– Kendall + Kylie
– Kylie Cosmetics
Capitalizing on the buzz surrounding her signature pout, the youngest member of the empire launched Kylie Cosmetics in 2016. The launch featured matte liquid lipsticks (sold separately or in a lip kit), lip liners, and glosses.
With tremendous success from her lip products, Kylie Cosmetics added velvet and metallic liquid lipsticks, eyeshadow palettes (Kyshadow), highlighter (Kylighter), and blush into the mix.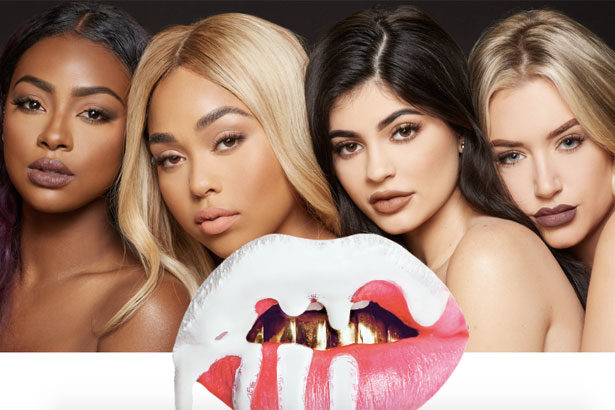 The verdict? Reviews are mixed, but personally – it's a hit. The quality of the entire lineup is on par (if not, better) to its leading competitors. The lip products showcase an impressive shade range, they're highly pigmented, the glosses aren't super sticky, and most importantly – the lip products smell like vanilla.  
My only complaint? Shipping is a whopping $14.95 for international orders. Ouch!
Have a favorite product I should try? Let me know in the comments below.