Driving up the windy roads of the Smoky Mountains of Tennessee brought with it much anticipation, as we look forward to spending a Southern-Style Christmas as a family in our rented cabin. We travelled on a narrow windy road called Indigo Lane, and after a sharp abnormal turn off on Spurling Hill Way we arrived at our destination. Approximately 11pm we parked in front of our cabin, and examined it. It was small and a stark contrast to the urban setting I was used to. There was the master bedroom, the living room with a pull out sofa bed, a pool table that separated the living room from the kitchen, and a bathroom with a separate entrance to the master. I was wondering, Where was the other bedroom? Before disappointment set in, I centred my attention on what I could control: I figured out how to turn on the two fireplaces, the one in the living room and the other in the master bedroom, to warm up the very cold cabin. We quickly made several trips to unpack our belongings, and filled up the little Christmas tree in the living room with all our pre wrapped gifts. This was going to be our home for the next five days.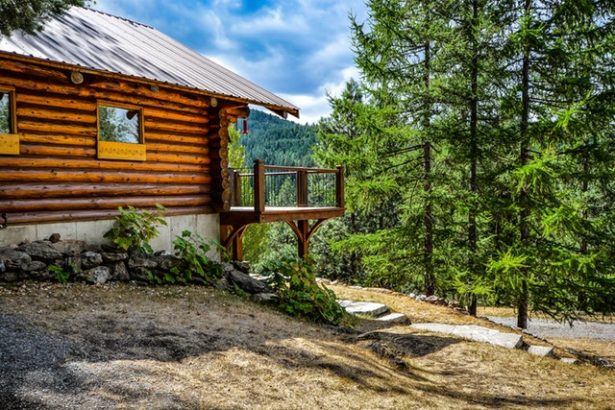 No, I wasn't excited. How would five adults live in this small space for five days? With my mother and her husband in the master bedroom, I would have to share the sofa bed with my 18-year sister. My little brother had the cot to himself. We carved out invisible lines to mark our territories for our belongings, and after a bit of chit-chat, showers, and fixing our beds with linen, we went to sleep. The trouble was, after a bit of twisting and turning on the springs that was punching holes in my back, I resorted to lay the cushions on the floor and made my bed there.
Earlier that evening, we ate dinner at Paula Deen's Family Kitchen located in Pigeon Forge, Tennessee. We felt the Southern hospitality, as the waiter set before us a family style spread of our choices: Beef Pot Roast, Spare Ribs, and Georgia Fried Catfish. And Four Sides: Fresh Candied Yams, Poppyseed Tossed Salad, Baked Mac and Cheese and Creamed Corn. For Dessert we each had one of the three on the menu: Butter Cake, Banana Pudding and Seasonal Cobbler because as Ms. Paula Deen would have it, every meal must end with dessert. When it was time to leave, we were so stuffed that we could hardly move. That was the start of our Southern-Style Christmas vacation.
The following day was Christmas Eve. Late afternoon, we got dressed and travelled down the twisty roads to get into the town, noticing the cows and horses that we hadn't see the night before. We had brunch at the Frizzle Chicken Pancake Coop. Messy Missy introduced herself as our waitress. The animated chicken above our heads kept us entertained as they sang Christmas carols every fifteen minutes. The southern-style Christmas Eve breakfast was big enough that I could hardly finish the two large pancakes I ordered, along with scrambled eggs, bacon, and toast.
RELATED: A Trip to London, England
While the temperature wasn't as cold as in the North, it was chilly enough to deter my family from going for a stroll around the town of Pigeon Forge. So, we spent the afternoon on the Go Karts and with the arcade in close vicinity, we covered several games including; the NBA hoops, Ice Ball, Wheel of Fortune, MotoGP, Jackpot, Air Hockey and Whack n Win. By the end, we won over 800 points and picked up a few prizes.
Next, we went to see the movie, Jumanji that started at 4:30 pm. Right after the movie, we stocked up on groceries for Christmas Day and later had dinner at Bennett's Pit Bar-B-Que, the only restaurant that seemed to be open at 7 pm on Christmas Eve. True to their name, my chicken wings were moist, tender and filled with flavor. I licked the hickory smoked perfection from off my fingers and for a second night, went home with a full stomach, and enjoying our Southern-Style Christmas.
Day three was Christmas Day. Mother and I woke up early to make breakfast. Then my family sat at the little dining table next to the bathroom, using a few extra chairs from the porch so that all five of us could sit together. As small as our home appeared, it was starting to feel idyllic. We ate omelets, french bread, smoked ham, Jamaican cheese, with a variety of beverages; sorrel, coffee, and orange juice. Breakfast was followed by our family tradition. While Christmas music plays in the background, we sat around the Christmas tree to open the gifts, one by one, and thank the giver with a hug. After the opening of gifts; we then tried them on, sprayed them, or figured out how to play them. I took the lull from all the family fun to soak in the hot tub on the porch. The view was surrounded by trees and mountains without a person in sight. I had a chance to be alone and reflected and appreciated these rare moments in life: It didn't matter the size of the space, all that mattered was that my family was together, and we were healthy and happy.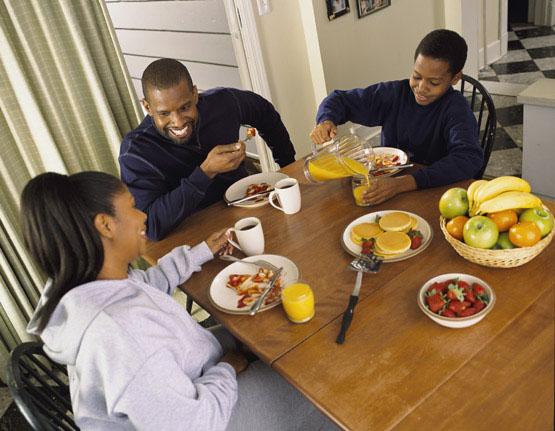 On day four, we went out to the Island in Pigeon Forge, a playful destination featuring boutiques, casual restaurants, and amusement rides. We entertained ourselves in the arcade for a second time, winning more than 3000 points between the five of us! In particular, I played the Jackpot, and won over 1000 points on one game. Subsequent to picking up our winnings, we made our way to have some Cinnabon bun and pretzels, then quickly took some family photos with the gorgeous views all around, and hurried to our featured activity: The Comedy Barn Theater Show. There was a wide variety of entertainment including genuine comedy, mystifying magicians, talented jugglers, tap dancers and much more. It was an interactive show that engaged the audience. My brother was even selected to play a part on stage. There was live country music, gospel music, and Christmas music from the All-Star Band. This variety show was entertaining and a great experience of what it's like to have a Southern-style Christmas.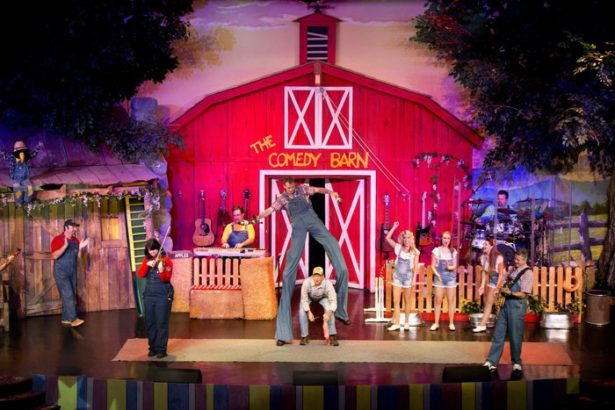 Tomorrow is our final day, but tonight is not over yet. We are sitting together around the dining table playing a game of Taboo. This Southern-Style Christmas has been charming and different in every way. Yes, it took a bit of getting used to at first, but the reality is that we don't often get to be together throughout the year. And more than that, we were choosing something out of the box, to experience a Southern-style Christmas in the Smoky Mountains of Tennessee. With an open mind, we were able to enjoy our small cabin and appreciate what was important, our family.
On another day, we will begin the drive around the same windy roads to go down the mountain and back to our home, but we will be going home with many great memories of our Southern-Style Christmas vacation.