Wines are very important all seasons of the year because they accompany a meal perfectly and are a haven for your taste buds. Wine has the ability to accentuate the sweetness in some foods and can also contrast with salt, such as the European custom of pairing Stilton cheese with a sweet Port. Sweetness in a wine can balance tartness in food, especially food that has some sweetness. So let's not waste time and find out what are the popular wines this year.
#1 Duckhorn

 Merlot Napa Valley Three Palms Vineyard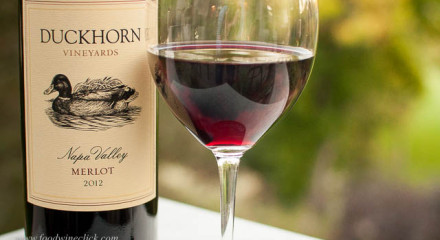 The best wine for the holidays been described by the maker as "beautiful layers of dense dark red fruit, cedar, graphite, and cream, as well as hints of wet river rock. Pure and polished on the palate, the rich flavors are underscored by firm, structured tannins and subtle sweet oak that will ensure that this stunning Merlot ages wonderfully for years to come".
Three Palms is named as such because in the late 19th century the property was owned by San Francisco socialite Lillie Hitchcock Coit who planted the three trees. Considered too barren for pasture land it was bought in 1967 by brothers John and Sloan Upton. "They thought we were nuts," recalls Sloan. "City slickers planting a vineyard amongst the rocks!". Turns out the Upton's got really lucky for following their gut instinct. It was a cheap piece of land because it didn't grow any grass so it wasn't good for dairy. But they were able to see through that and produce it in rocky land anyway. But guess what? It turned out to be the magic potion.
#2 K Syrah Walla Walla Valley Powerline Estate
This beautiful wine is also a winner this year. It has been described as "explosive with personality". It is a dark purple colour and it's a very good Syrah with a complex nose of blackberry, pepper, licorice and cooking spice.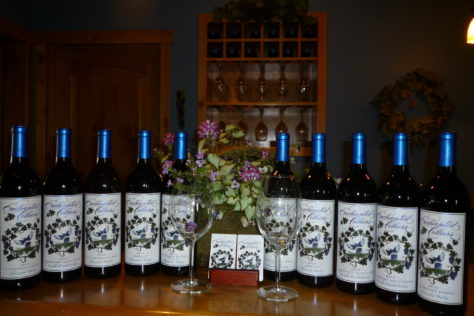 If you would like to incorporate the wine into a meal, follow the recipe below:
Pour in the red wine, beef stock, and brown sugar into the frying pan and stir gently bringing it to a low boil. Pour the wine mixture over the lamb shanks; top up with water if needed. Cover; put in the oven and cook for 2 1/2 – 3 hours until very tender.