I don't know what makes women work out consistently, I'm trying to reach that point, but it's definitely a struggle. Something I have concluded is that motivation is not exactly a key factor. Why do I say this? Well, how many of us are always motivated to do the things we do? Many times we are not; we just do the things we must do and we don't think about it, it's not even a choice. If we don't bathe, we smell. If we don't eat, we die. If we don't work, we're on the street. We are subjects of our mood, emotional state, and environment that we cannot always control. Exercise has to become one of those things that are not a choice, you "just do it" because you have too. This is food for thought. In the meantime, I have three new ways to get back in shape. Here we go…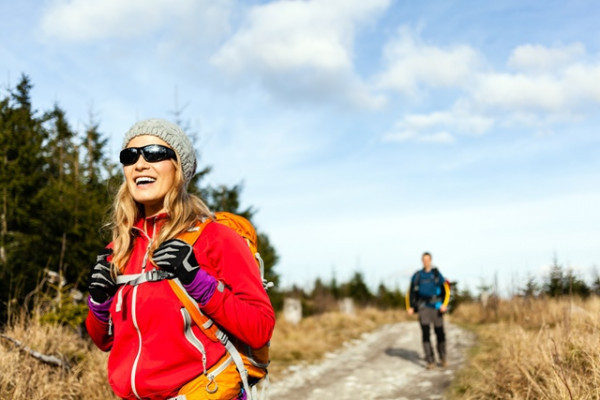 Hike
A new way to get back in shape is to "take a hike". No, I don't mean get outta here silly. I mean drive to a forest and go on a nature hike. When you adopt this form of exercise, you are encircled by the beauty of the forest and become one with your surroundings. Just imagine the fresh air entering your lungs, and your cells being filled with rich oxygen. Hiking can be a lot of fun. You may enjoy the forest quietly or with music. It's a great opportunity to connect with your friend's or family and if you have a dog, great exercise for them as well. It's a place away from the hustle and bustle and a great way to stay fit.
Hiking also has great health benefits as it lowers your risk of cardiovascular disease, improves your blood pressure and circulation, as well as lowers your blood sugar levels. It boosts your bone density; since it's a weight-bearing exercise it helps you build muscle in your glutes, quadriceps, hamstrings and the muscles in your hips and lower legs. A 175-pound person who hikes for 2 hours (on a hilly terrain) can expect to burn 1,100 calories. Why not try this 1-3 times a week and reap the benefits of beautifully toned legs? Don't think, just do it!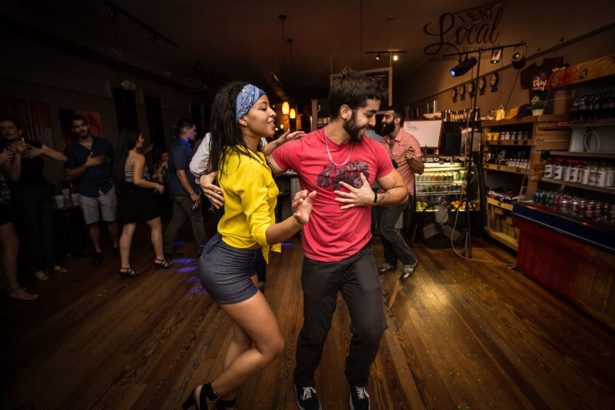 Salsa
If you don't exactly like the thought of exercise but you like to dance, this may be the perfect workout for you. Don't neglect yourself, dive into it right away!
Salsaaaaaa, there is so much to say but so little time. I am such a huge fan of dancing. I learned how to salsa as a little girl as I observed my sister being swooped across the living room floor. Her hair dangled to her hips and flowed delicately as she was spun. But salsa is not just about looking good, it's very beneficial to your health.
You improve your cardiovascular endurance and tone your legs, arms, and glutes. It's also very effective for weight loss because you sweat a ton.
You gain a powerful sense of achievement. Salsa dance and movements take a lot of training, practice, and patience. It's not just learning the basic steps but also the added turns, shines, total body styling and all the added features. Naturally, when you master the fast beats and quick steps you gain a sense of self-worth and improve your emotional state.
Salsa is not just hard work but loads of fun and a de-stressor! Feeling the breeze in your hair, dancing to your favourite song, feeling connected, smiling and laughing. These feelings release endorphins (feel-good hormones) that promote an overall sense of well-being and can even temporarily relieve pain.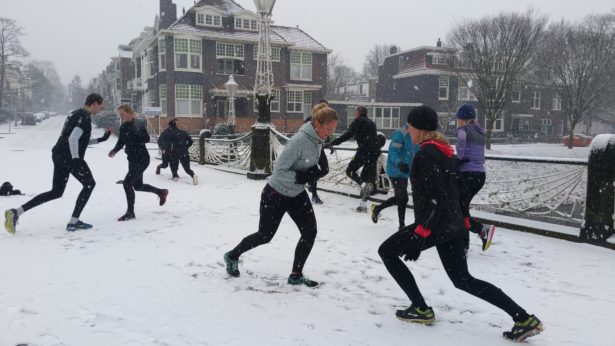 Boot Camp
For those of you who are hardcore workout addicts or even those who want to see huge changes in a short time. A new way to get back in shape is boot camp. Does this scare you? Well, if you have the willpower to endure, this is for you! Think of the military, in order for recruits to be successful they have to be tough. Their workouts are intense, merciless and grueling. They exhaust themselves performing drill after drill, push-up after push-up, sit-ups, jumping-jacks, pull-ups, squats.
Boot camp is based on the same idea, it's a great way to challenge yourself and reach new heights. The boot camp strings together circuits of intense exercise, which you do for 30-60 seconds each, pausing for only a few seconds between each exercise. The idea is to build strength and endurance. Boot camps are popular because they don't require any equipment and they work out every muscle group. The intensity level is super high and very difficult. Because you're moving so quickly and breathing fast and let's not forget, sweating hard, boot camp shares components with pretty much everything (Pilates, Aerobics, P-90 die or X), except it takes it up 10 notches.
Ladies, I'm heading to the gym, am I motivated? Heck no! I just got dressed and I'm leaving. So girls follow me and, "just do it!"