In today's society, it seems as though we have romanticized relationships and finding "The One". Society has done this to such an extent that many people feel that when you're in the right relationship everything should be easy. And sometimes, when you first start dating it does feel this way. You are both putting your best self forward and are a little more willing to be flexible. It is easy to overlook things that may bother you down the line.
So what happens when the infatuation begins to fade? That is the time for both people in the relationship to work toward being open, honest and vulnerable with each other. Working together to set expectations for your relationship may take some compromising. This is the stage where some people think that working on a relationship means that you are wrong for each other.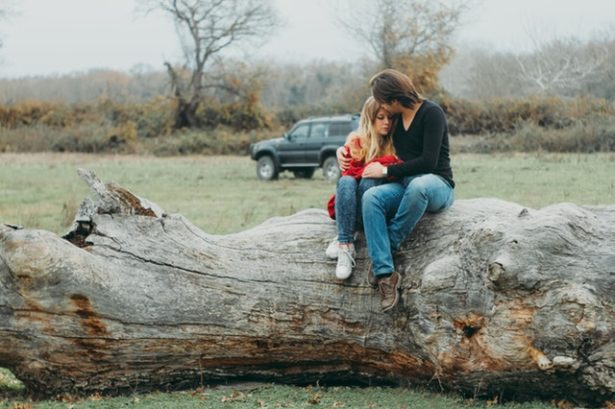 You are doing yourself a disservice if you leave meaningful relationships when the going gets tough. This is the exact opportunity to work through life's obstacles together. Yes, sometimes this is when you find out that you are less compatible than you thought. But if you are heading for the door solely because you thought that the right relationship would always be easy, you may want to stick around. It is when both people make their needs known and work together to ensure those needs are met that the work of a relationship brings rewards.
It is worth being said that when you work on a relationship, it is with the intent of strengthening your bond. If you are just trying to change your significant other you may both end up frustrated and unhappy. (Plus it is almost always a futile effort.)
RELATED: Relationship Resolutions
The positive side is that when you are in a good relationship, these periods of determination usually produce great rewards. You feel happy and grateful to be with your partner and confident in your ability to work together for the benefit of each other and your relationship. The highs far outweigh the lows.
Though good relationships do take work, not every relationship you work at will be the right relationship for you. How do you know the difference?
A relationship may be in trouble when only one person is putting in the effort.

When you are both putting in the effort and continue to feel unhappy for an extended period of time it is unlikely to be growing pains in your relationship.  It may be time to evaluate your compatibility.


Another sign that you may need to break it off is when there is a deal breaker for one or both of you that you are unable to overcome. (The decision whether or not to have children fits into this category.)

You may want to keep working when you are seeing positive changes in your relationship and you are feeling happier.

Your relationship may be worth saving when you both realize that you really do love each other and are willing to do what it takes to stay together.

When the thought of being separated from your partner is more painful than what you're going through, it may be worth sticking it out.