Why Being Connected is Important
Physical attraction is what often brings a couple together. Emotional attraction is what will keep them together for the long run. An emotional connection is essential for the health of a relationship. Having such a connection shows that a partner is valued for who they are as a person and promotes intimacy. It offers a sense of security and trust in each other. Couples who are emotionally connected have better communication and respect each other. They are also more likely to have fun together and are generally happier.
Ways to Connect as a Couple
Create a Weekly or Monthly Tradition – When people think of creating traditions together they often think in terms of special holiday traditions. While these traditions are important, it is the regular traditions of couples throughout the year that help strengthen and solidify their relationships. To do so, find something mutually enjoyable that helps you connect. Engaging in something meaningful to both parties encourages intimacy, like a regular game night or weekly cooking session together.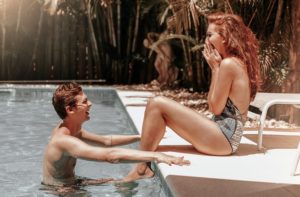 Have inside jokes – Laughing together helps people feel more connected. They share the same view of that moment and feel that the other person they're laughing with is similar to them. Laughing together at things like a funny movie, online jokes or TV show has comparable results.
RELATED: Relationship Resolutions
Continue to talk– Sharing your thoughts and bonding over common interests ensures that a couple builds their communication skills with each other. It also helps them maintain their connection. Communication involves talking about things important to both parties, as well as daily communication about things like children, housework, careers, etc.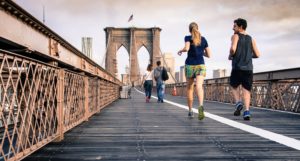 Exercise together – There are so many benefits to regular exercise, such as elevating your mood, maintaining a healthy body and increasing energy levels. Exercising as a couple adds the benefits of having an accountability partner and having someone who supports your healthy lifestyle.
Work toward a common goal – Not only do couples who work together on a common goal meet with more success, they also have a stronger relationship. Treating each other with respect and listening to each other's opinions is key when working together.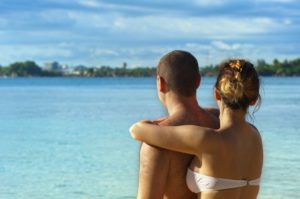 Anniversary traditions – Create an annual tradition to celebrate your anniversary. Reminisce about your early relationship by recreating your first date, or do something that celebrates you as a couple now, like taking a vacation to a new location each year. The important thing is celebrating your love and life together in whatever way works best for you.
RELATED: Reignite The Sexual Spark
Maintain Individuality Too
The suggestions mentioned above can help build or maintain intimacy in a relationship. Equally important in any relationship is maintaining a sense of self. Each partner fell in love with the unique personality of the other person. Relationships are best when both parties stay true to themselves and maintain some of their own individual interests while growing the connection they have with each other.