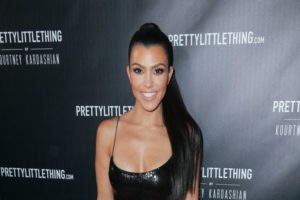 As we know, filming of season 15 of Keeping up with the Kardashians is in full swing and so is the drama. Kourtney K is still not having it with Scott Disick and his teenage girlfriend, Sofia Richie. Kourtney always puts being a mom first, she is very hands-on and prefers to have her kids with her wherever she goes if it is possible. Scott Disick has been dating Sofia for just about a year now and has been spending more and more time with Mason, Penelope, and Reign.
Insiders even suggest the kids call her "Step Mom". Ha, like Kourtney would ever let that happen.
The drama between Kourtney, Scott, and Sofia is getting heated because Kourtney doesn't want Sofia around her kids at all. Kourtney believes that Sofia is a bad influence on her kids. Not sure why exactly but maybe because young adults have the stereotype of being carefree and wild? Not only that but Kourtney truly does not see Scott's future with Sofia and the last thing she wants is her kids to get attached to a girl who is another one of Scott's flings. She believes that Mason, Penelope, and Reign could suffer too if the relationship comes to a spiraling end.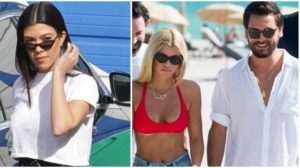 To add to it apparently Sofia, Scott, and the kids went on a family trip together and Kourtney K is not happy about it one bit. She kinda has a right though. Scott does have a bad party reputation and it is Spring Break. To really top all this off Kris Jenner is supposedly in full support of Sofia being around the kids. Could this be for the Season 15 of Keeping up with the Kardashians or just because she likes to see Scott Disick happy? They are close and all.
Hopefully, on the new season of KUWTK, we get to see how the tension and drama unfold between Kourtney and Sofia.