This Spring there is going to be a huge throwback to the 90's and 70's but revamped to a whole new level. You'll love these looks and immediately want to try them out because they are just so fabulous and something totally new. For Spring this year you will be ready and trendy all season long.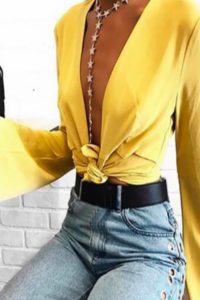 Tie-Up Crop Tops
This look totally reminds me of the 70's with the tie-up shirts in funky patterns girls used to pair with disco flares. Oh ya, well it's back baby and you know what it is really quite a cute look. Striped and floral patterns seem to be the most popular and I already see these tops plastered all over the malls and online. This shirt looks cute with high waisted shorts or jeans or even a pair of cigarette pants to look a little chicer. You can find them in long sleeves, off the shoulder, bell-sleeved and collared, which adds a whole different look to the trend. Try it out because this look is too hot to miss!
RELATED: 5 Spring Shoe Trends You Need
Crayola Brights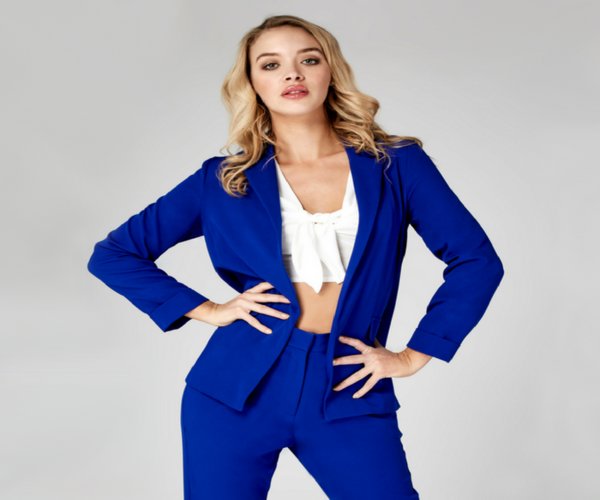 These colours are inspired right out of our grade school pencil case and have been seen all over the runways during Fashion Week both on and off. You can see colour such as fire hydrant red, cobalt blue, marigold yellow, and fern green in sportswear, outerwear, and tailored fits. Surprisingly, this look is easy to wear because it can be used for colour blocking or to spice up your neutral toned outfit. This is definitely a drastic switch from the pastel colour palette but many fashion bloggers and celebrities have been rocking this look on the streets, at red carpets, and on Instagram. This trend is even filtering down into daily make-up routines it is so fabulous.
RELATED: How Will You Wear Jeans This Season?
Checkers
We all saw this pattern make its appearance last year when the Classic Slip-On Vans made its way back into the spotlight. More is on its way, inspired by a racing theme and is so 90's punk. This look is trickling its way to the top. Expect high contrast patterns such as black and white or red and white/black. This makes the effect much more vibrant and really allows you to pop out. Make sure if you choose to wear it to keep the rest of your outfit pretty basic.
Try wearing a neutral outfit and pair it with checkered accessories or you could wear a checkered dress with all black accessories. Rock it while it's trendy.