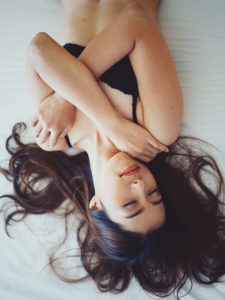 OMGYes is here to teach you everything you wish you'd learned in Sex Ed. An app/website, it teaches you about the science of women's pleasure. Founded by Lydia Daniller and Rob Perkins, their mission is to demystify one of the world's most taboo topics, women's sexual pleasure. Using technology, they've assembled the tools to help you have – or give – mindblowing female orgasms.
The educational videos found at OMGYes are based on the latest research in women's sexuality instead of on anecdotes or conjecture. Perkins and Daniller hope to challenge what their website refers to as "The Hollywood Myth" (i.e. the idea that most women can have screaming orgasms after a few minutes of simple missionary sex, or 90 seconds of getting railed up against the wall).
According to the website, there are TWELVE entire ways to make a woman orgasm! And they intend to teach their users about all of them. OMGYes educators subscribers on a diverse range of topics, from how to generate multiple orgasms to the sciences and pleasures of edging (creating a bigger climax by delaying orgasm). As an added bonus, the website also offers inter-active tutorials where you or your partner can practice by swiping on a photo-realistic vulva.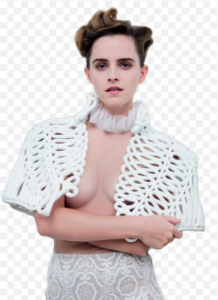 The website is so revolutionary, even Emma Watson is raving about it. And you know grownup Hermione Granger would never settle for a website that wasn't one hundred per cent accurate! At the moment, you can subscribe to this groundbreaking service for only $39! They say you can't put a price on pleasure, but if you had to, under thirty bucks would be a steal.
So, whether you're looking to spice up things with your partner(s), or you're a vagina-owner who wants to liven up your solo sexcapades, we recommend you check out this exciting new product! And yes, we mean "exciting" in more ways than one…