In the market for something arousing to watch by yourself or with your boo? Well, the era of Peak TV has plenty of sex series on offer. Whether you're into historical fantasy or prime-time soap operas, we've got you covered. Here's a list of super hot shows. There's so much variety, we've got at a suggestion for everyone…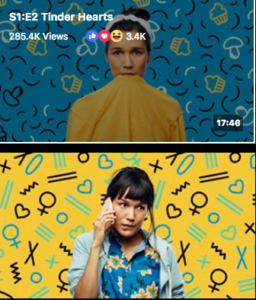 Strangers is a show about the sexy – and sometimes sketchy – experiences of Isobel, an LA-based writer who rents out her spare room on Air BNB. Stuck working as an assistant and Newly single after her boyfriend discovers she cheated on him with a woman, Isobel is in a rut. But a very relatable rut that also involves lots of sexy and dating. Created by Mia Lidofsky, the show chronicles Isobel's misadventures as an Air BnB host, as well as the sexy trysts the young scribe enjoys while exploring her queer sexuality. As a bonus, the show features fantastic guest stars, from Jemima Kirke to Shiri Appleby.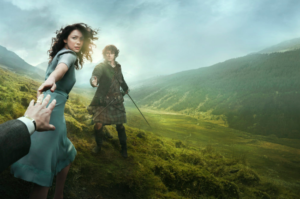 You may know Outlander as your great-aunt Peggy's favourite show, but did you also know it's pretty dirty? Based on a series of novels by Diana Gabaldon, Outlander is a work of historical fantasy that chronicles the adventures of Claire, 1940s nurse who time-travels to 1700s Scotland. When there, she meets a really hot soldier named Jamie. And the rest is erotic (fictional) history! Jamie is oft shirtless, whether or not the plot calls for it. He and Claire have copious amounts of sexy times. Yep, your aunt Peggy is a stealth perv. See, sexuality doesn't necessarily fade with age. You go, aunt Peggy!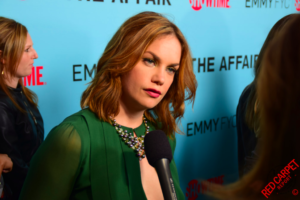 This suggestion may seem a little "on-the-nose." I mean, the title says it all, right? But even so, The Affair surpasses your sexy expectations. Who doesn't want to watch hot people play a game of sexual musical chairs? Joshua Jackson himself (AKA the Pacey Witter) has nude scenes! The show also features Dominic West and Ruth Wilson. Given that sex and sexuality are the inciting forces of the show from the word go, it's a safe bet for viewers seeking sexy times.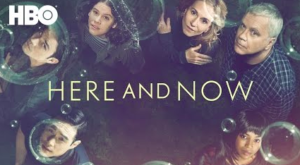 This HBO family drama about a multi-racial family living in Portland wasn't particularly good. That's why HBO cancelled it after only one season. However, it did feature a lot of hot people having well-lit sex scenes. Jerrika Hinton, Daniel Zovatto, Raymond Lee, and Hollie Hunter all get it on over the course of the show's one and only season. The series features a good mix of queer and straight sex, and the love scenes are always well-choreographed. So maybe fast-forward through the family drama and just focus on the the sexy parts?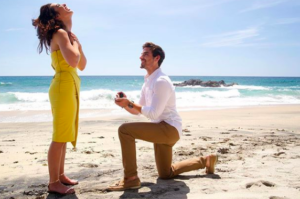 BIP, as fans affectionately call it, is a show where cast-offs from The Bachelor and The Bachelorette hang out on a tropical beach. Hot hookups ensue. In order for contestants to stay on from week to week, they have to get coupled up. And that creates a ton of love triangles, generating lots of tear-filled conversations to go with the steamy make-out sessions. The contestants rarely put on clothes, preferring to walk around in cute bathing suits. Several seasons of this show are available for purchase. It's definitely money well spent!