Are you looking for some unique date ideas to impress that special someone? Never fear, options are here! Enjoy all that Toronto has to offer, while showing your belle or beau that you enjoy their company, with these better date ideas!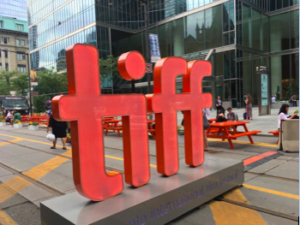 You can still take your date to the Toronto International Film Festival without breaking the bank! If you check the schedule, you'll find lots of the screenings are complimentary, including a few showings of the TIFF People's Choice and Platform Prize winners, which will both be announced – and screened for free – on Sunday September 16. But remember, seating at TIFF is often first-come first-serve, so don't be late!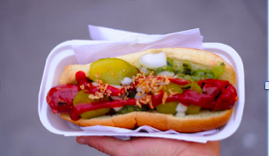 The Roncesvalles Polish Festival is the largest celebration of Polish culture in North America. The festival features Polish music like folklore, Polka and Euro dance bands, traditional dance, and lots of Polish treats! Some include pierogis, kielbasa, cabbage rolls, and much more. There will also be multiple boutiques and restaurants open along the 18 blocks of Polish festivities. Bring your sweetheart on an adventure to the world of the Polish!
The festival takes place this Saturday and Sunday, Sept. 15-16th, at Roncesvalles Village. Entrance is free. There will also be two launch events on Friday the 14th, a Disco Polo Dance Party and a Polka Party, starting at 8pm. See their website for more details and ticket prices.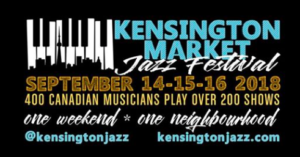 Come celebrate one of the most popular genres of music this weekend at the Kensington Market Jazz Festival! The festival features over 400 musicians who will perform in 12 indoor venues, plus a few outdoor, from Sept. 14-16. Walk around and listen to some fantastic jazz on the street while you check out the shops and restaurants in Kensington. You can also get some sweet merch, including t-shirts, umbrellas and water bottles (got to stay hydrated). Tickets can only be bought at the door, and only cash is accepted.