There's always so much to do in a thriving city like New York, but where are some really fascinating places to take your date for your night out? Read on, because we have highlighted the top 5 events taking place in New York this week.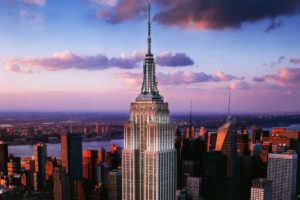 Oktoberfest is all about beer, food, and good times. What could be more seductive than that? Take in the gorgeous changing leaves as you munch pretzels and gorge yourself on all of NYC's best beers. Oktoberfest take place throughout fall, but the festival in Central Park is coming up soon! The fun starts on September 15th.
Date: Sept 15, 2018
Do you or your date like secrets? Do either of you cook well? Well then, this exclusive NYC picnic might be just the thing. It takes place all over the world but stops in NYC for a night. If you are a newcomer to Diner en Blanc you will have to register your table and be put on a waiting list. Everyone must wear white (no cream or off-white is allowed). This date is worth putting a little bit of effort in beforehand to make the impression dazzling. The big "diner" is scheduled for September 17.
Love your food trucks? Then this is the event for you! The Vendy Awards are the annual US food truck competition, with food from all five boroughs duking it out for the Vendy Cup, as well as Best Dessert, Best Rookie, and, new this year, Best Breakfast. In the end, you get to crown the winner of each with your votes. The Vendys are set for September 22nd, so make a mark of that in your diary!
Photoville is back! With talks, seminars, and hands-on workshops, it celebrates more than 600 artistsand 75 exhibitions. Best of all, it's held in and around giant shipping containers in Brooklyn Bridge Park. There's even a beer garden. Light up the night with this gorgeous event! Photoville runs from Friday September 14 – Sunday September 23.